If you are unable to manage your business through Zoho, it's quite easy to delete your account from Zoho just as easy as you created it. Before deleting your account permanently, you must know the following important points:
Important points
After closing your account, you are not allowed to access  Zoho Services.

Before closing your account, please ensure that you have exported all your data from the Zoho Recruit system and also from the other Zoho services.

Once you have closed your account, all your data within Zoho services will be deleted immediately and cannot be restored in the future.
To close your Zoho account permanently follow the following steps:
Step 1: Login to https://accounts.zoho.com,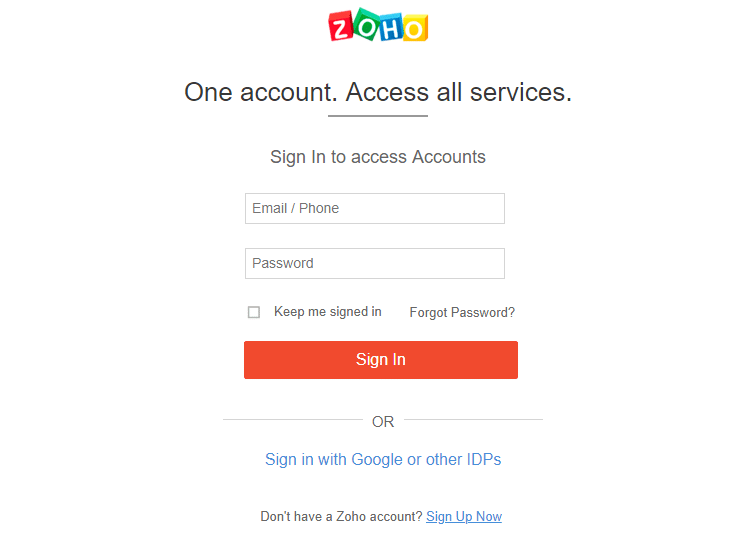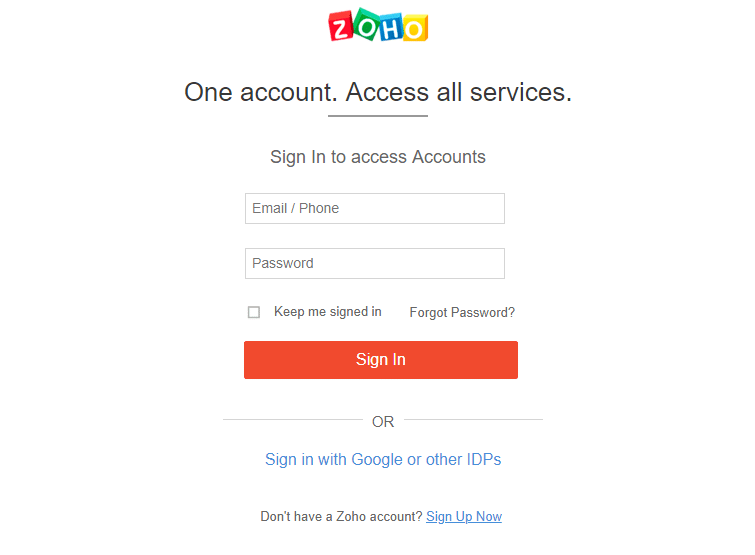 Step 2:  Enter your email Id and password for the account you want to delete permanently.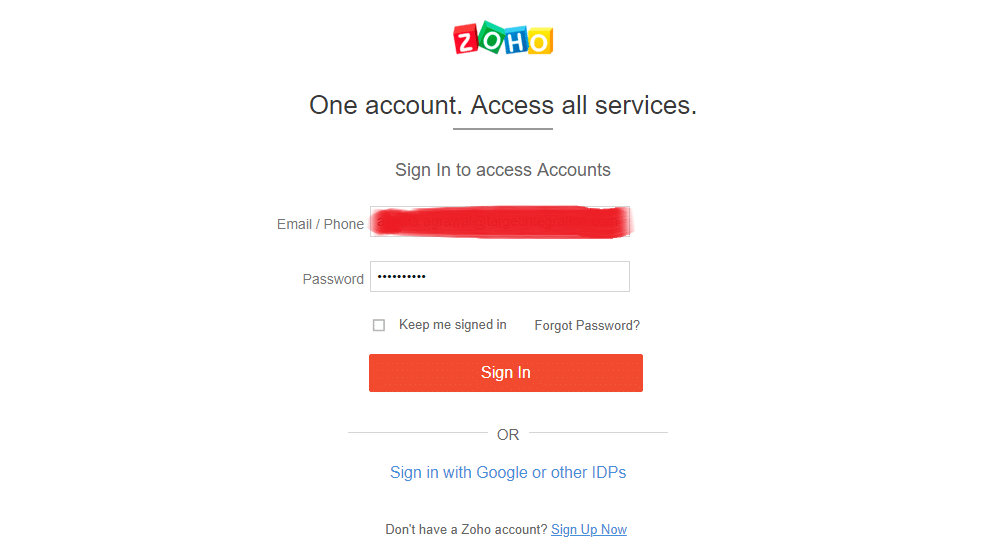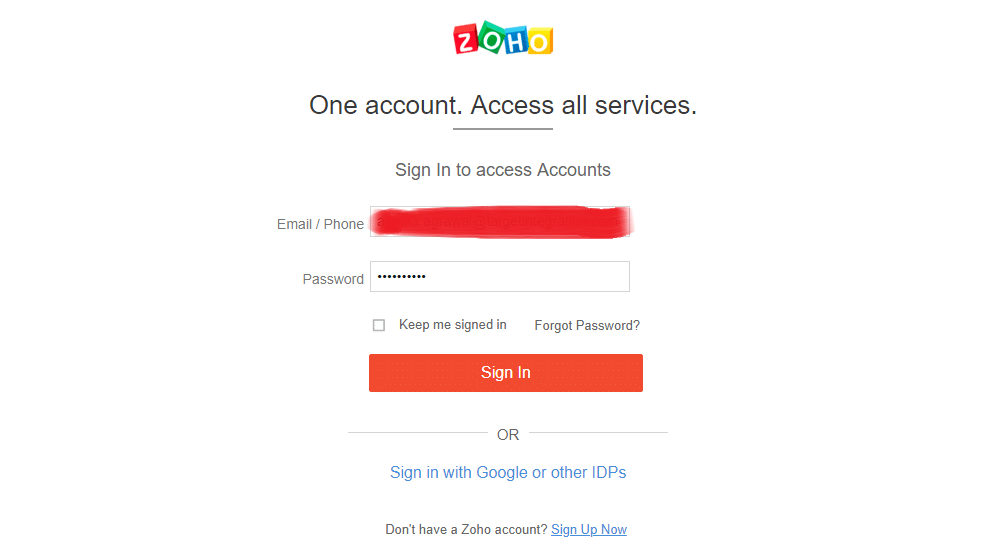 Step 3: Go to "My Profile Info" and click on "Settings".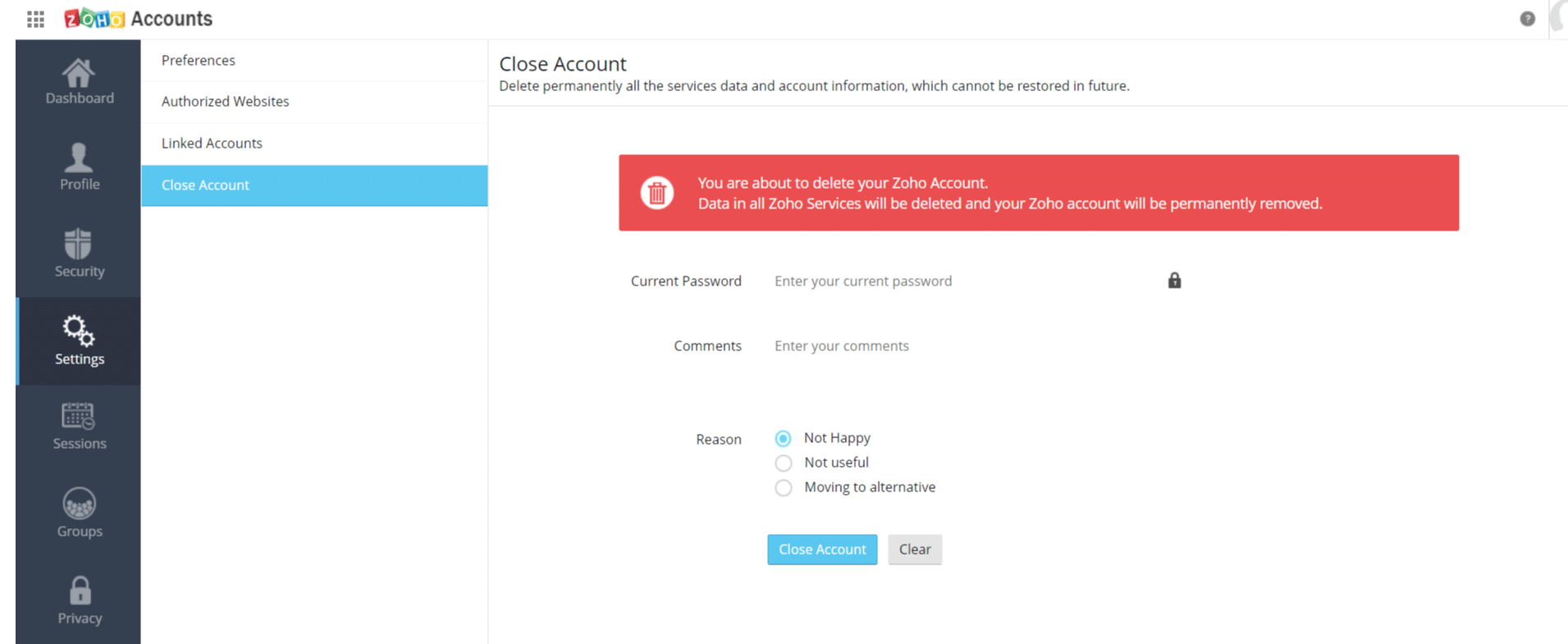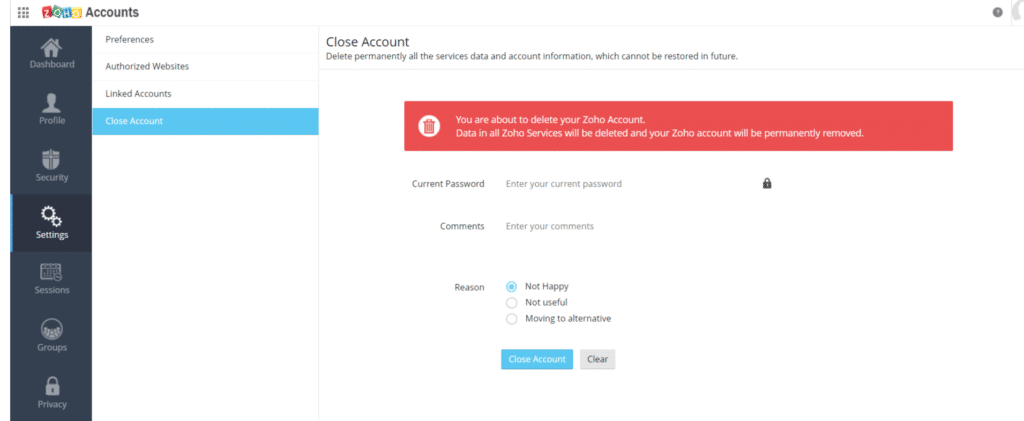 Step 4: Select "Close Account".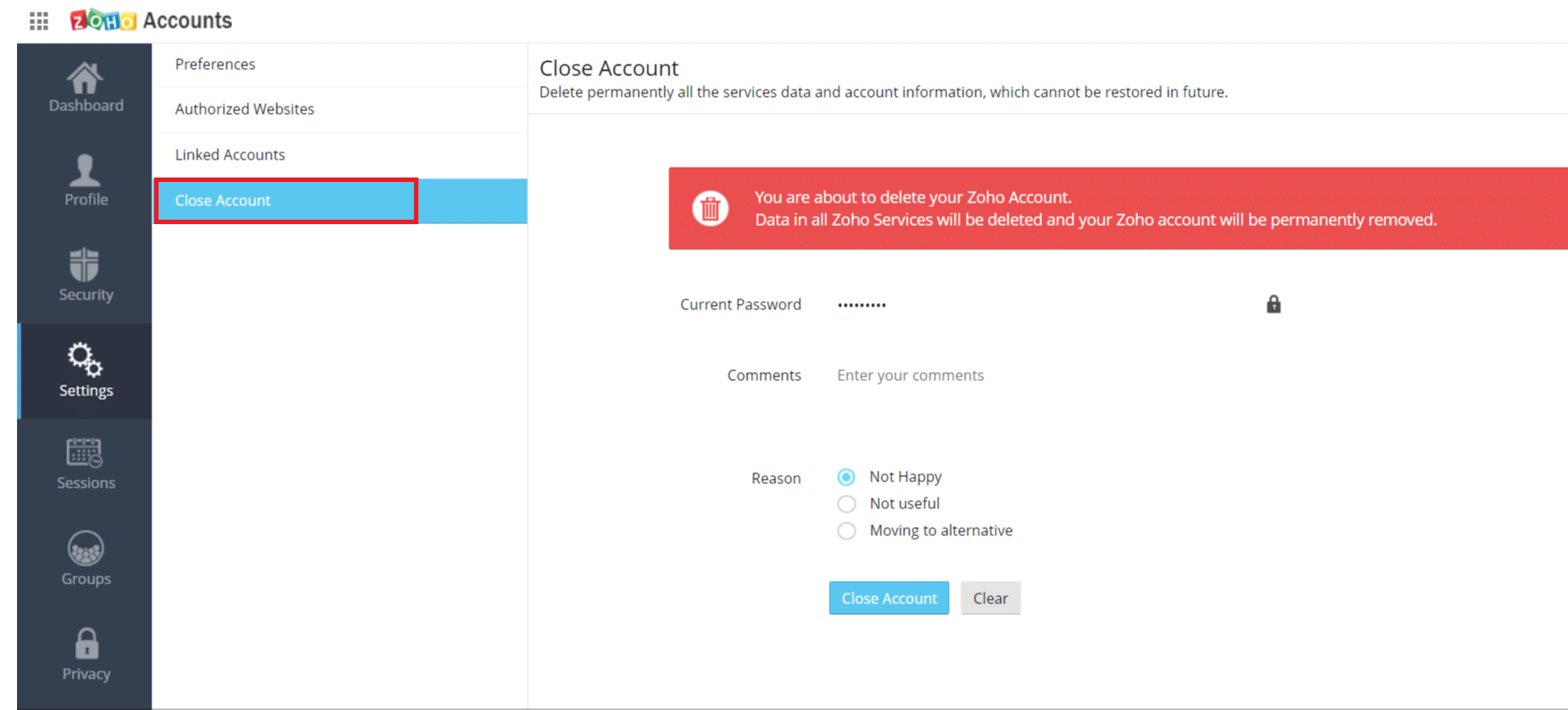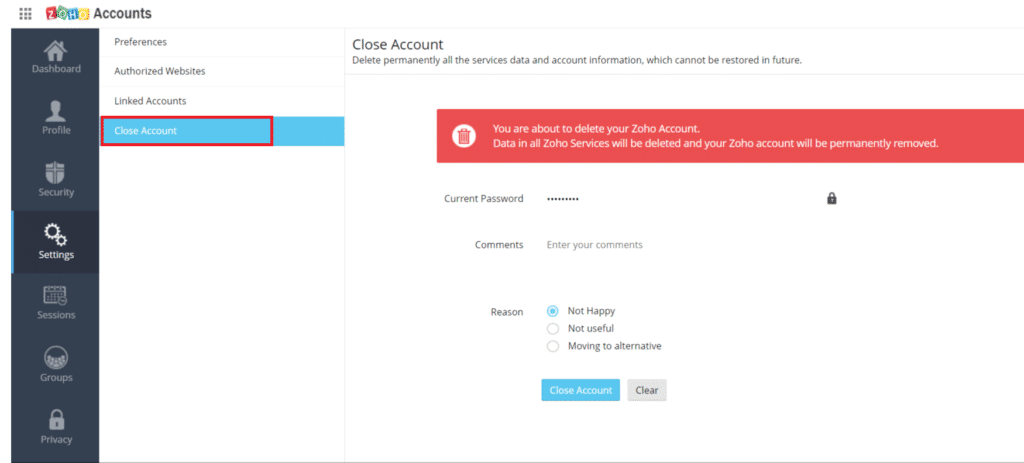 Step 5: Enter the "Current Password" of your email Id.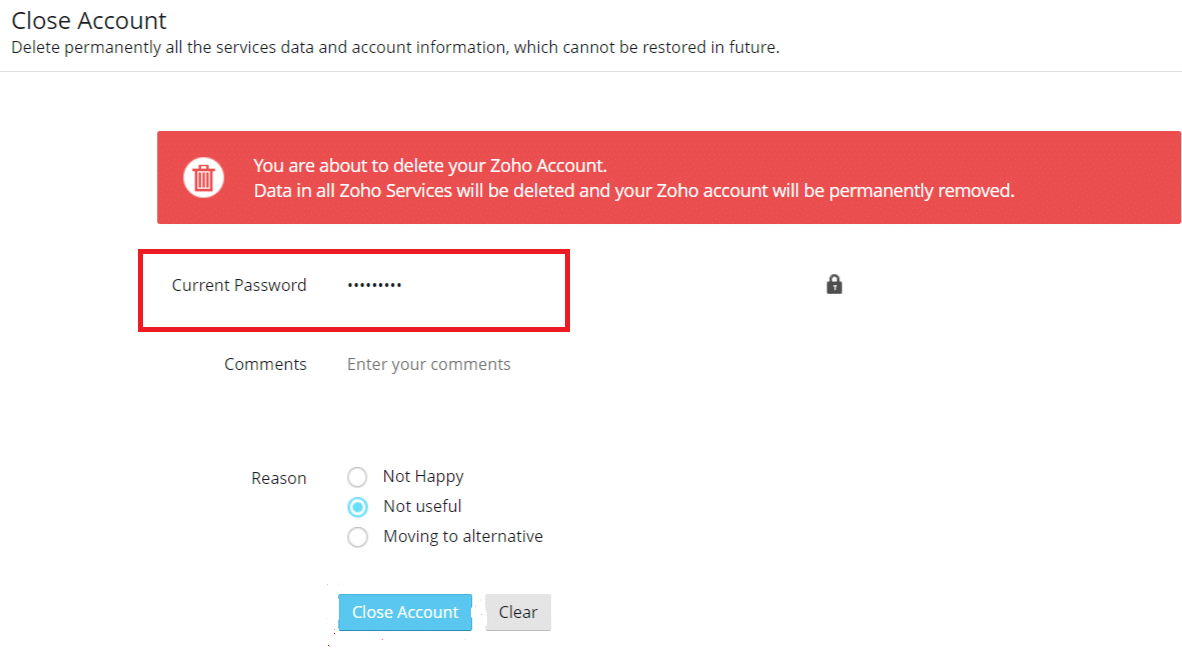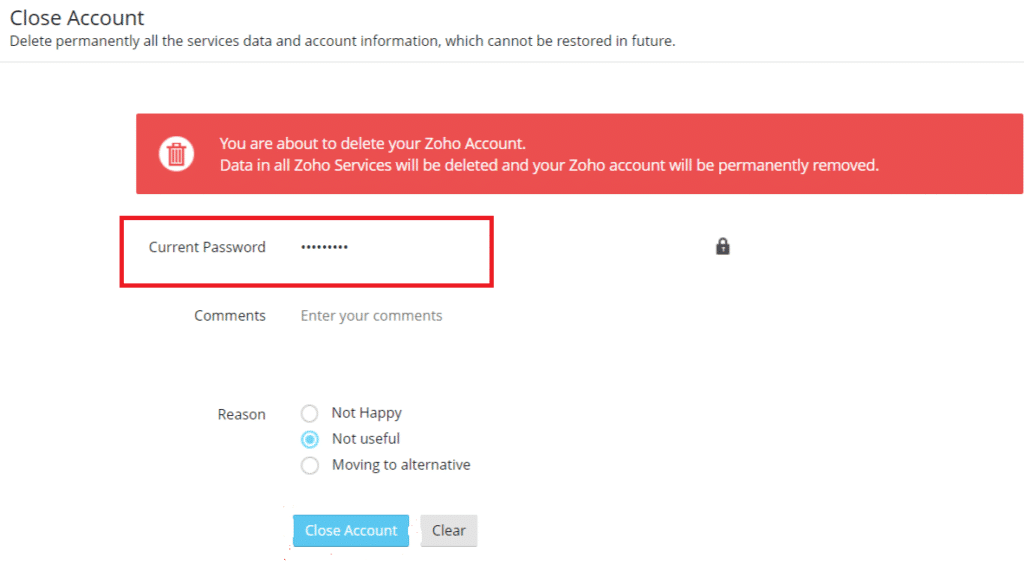 Step 6: You can mention Comments and Reason, for why are you deleting your account?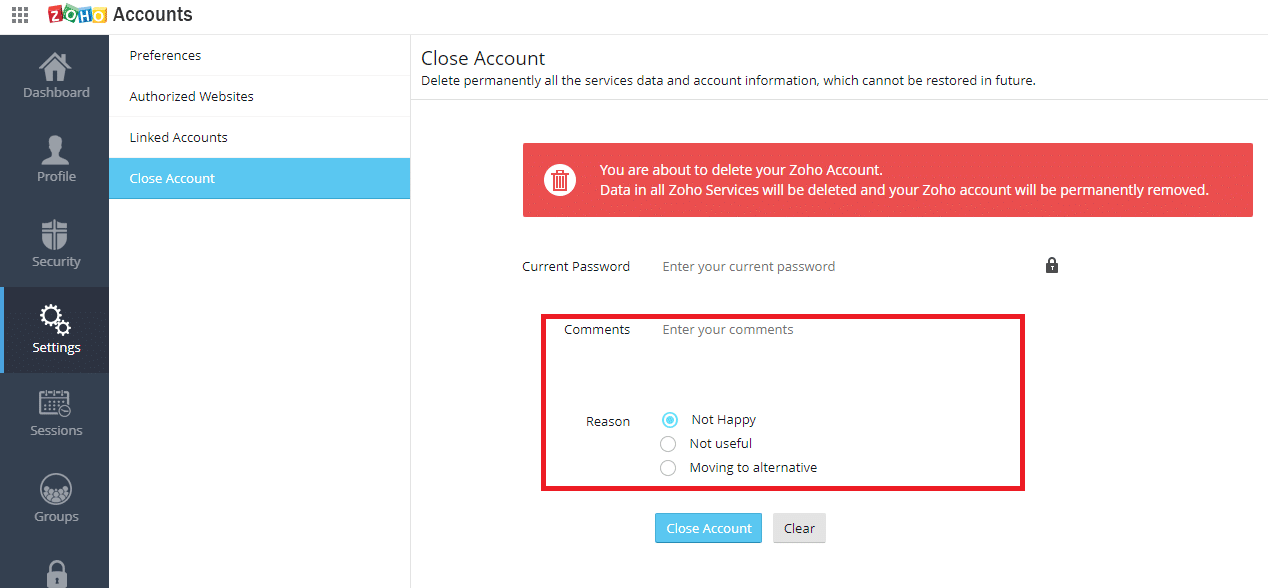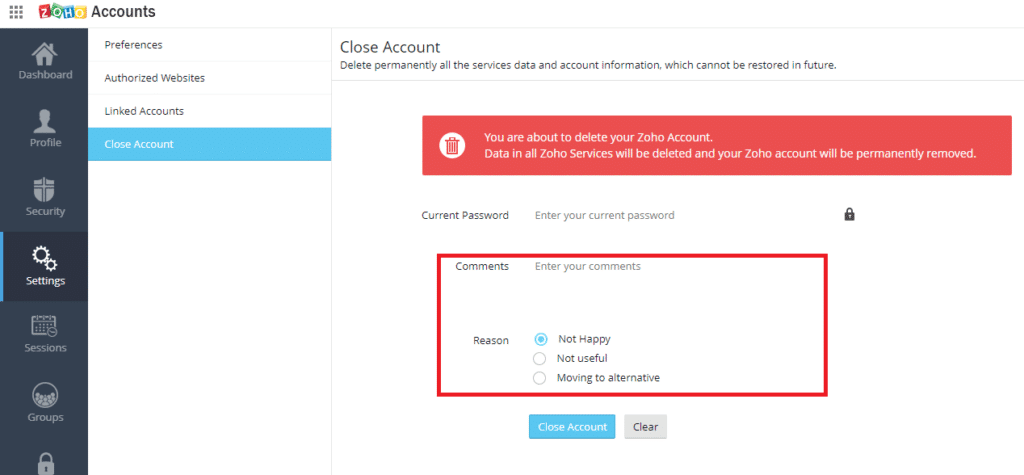 Step 7: Select "Close Account".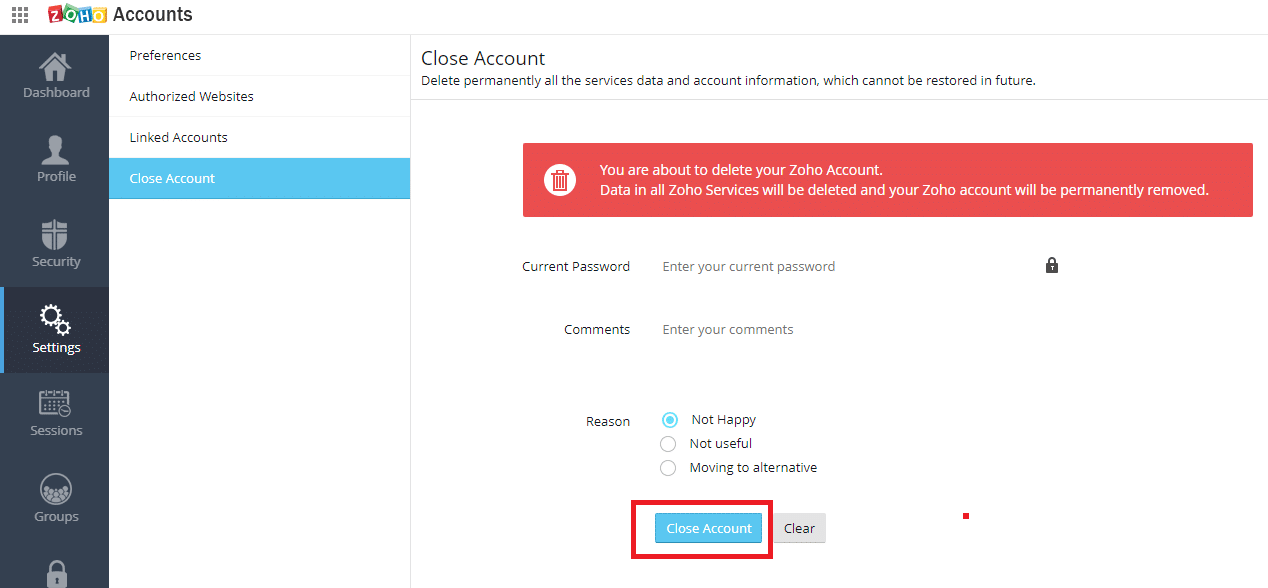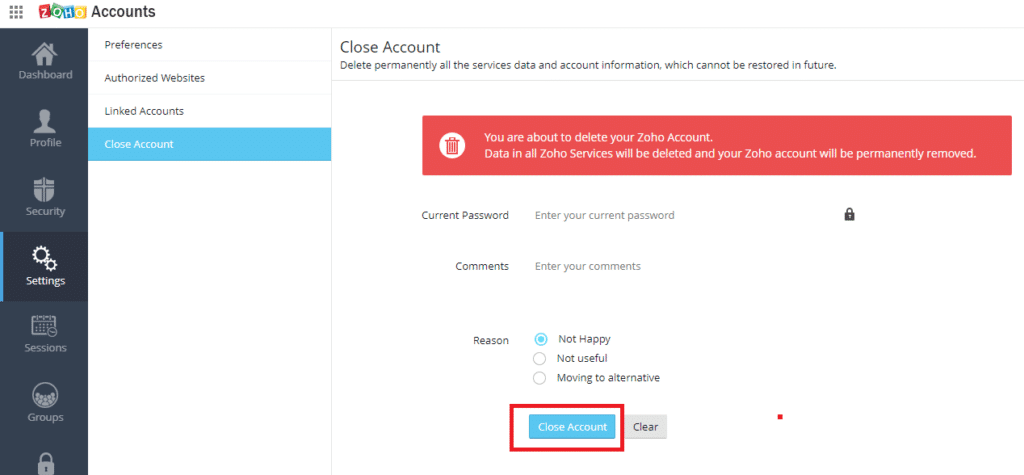 Step 8: When you click on "Close Account" a  pop up will be shown at the upper side, click on "OK" to delete your account permanently.


After deleting your account permanently, enter the same email Id and password, you will find the invalid email address as shown in the figure because that email has been permanently deleted.


When you delete your account permanently, you will receive the following email from Zoho Accounts in your email Id.