The hybrid work culture has blessed the human workforce with more flexibility and increased productivity. The global nature of remote work that has emerged with the internet has now merged with hybrid work – where people can work with flexibility in time and place. In this article, let's discuss 5 of those powerful modern additions by Zoho products.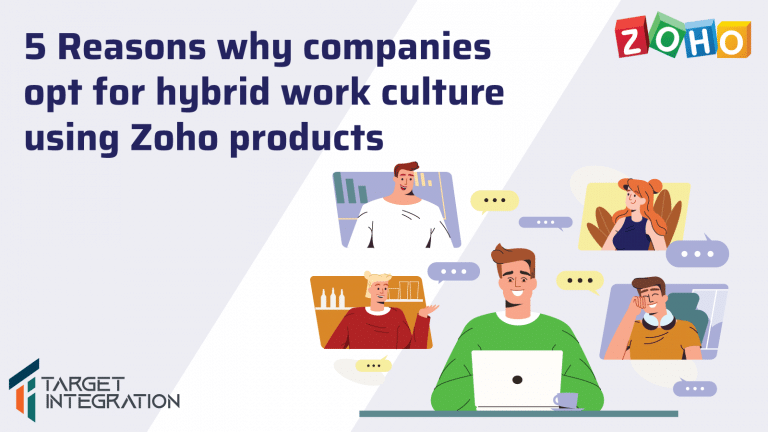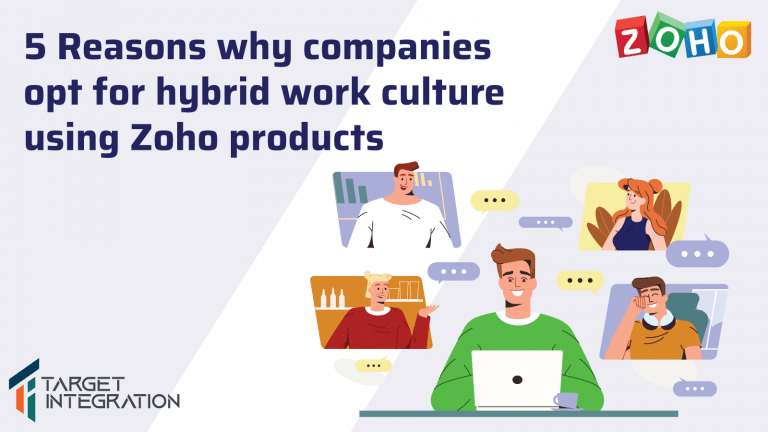 Zoho is a B2B technology company headquartered in Texas and India. Zoho builds products specifically to help small to large scale businesses. Therefore, the company comes with a few product suits called 'bundles' such as Zoho CRM Plus, Zoho One, Workplace, Finance Plus, IT Management, People Plus and Creator Plus. It includes some generic and specific products for any business. This flexibility makes Zoho products popular mainly around the time of the pandemic. 
There are certain kinds of work that do not need direct contact. In such cases, people can choose to work remotely. When it comes to collaboration, remote work has proven to be productive according to the nature of the work.    
Thus comes the significance of hybrid workplaces.    
Though people are different despite the arguments, if a company is benefited more or less by working remotely or in a physical location, hybrid works are here to stay. Here are the five reasons. And find out how Zoho improves the work quality.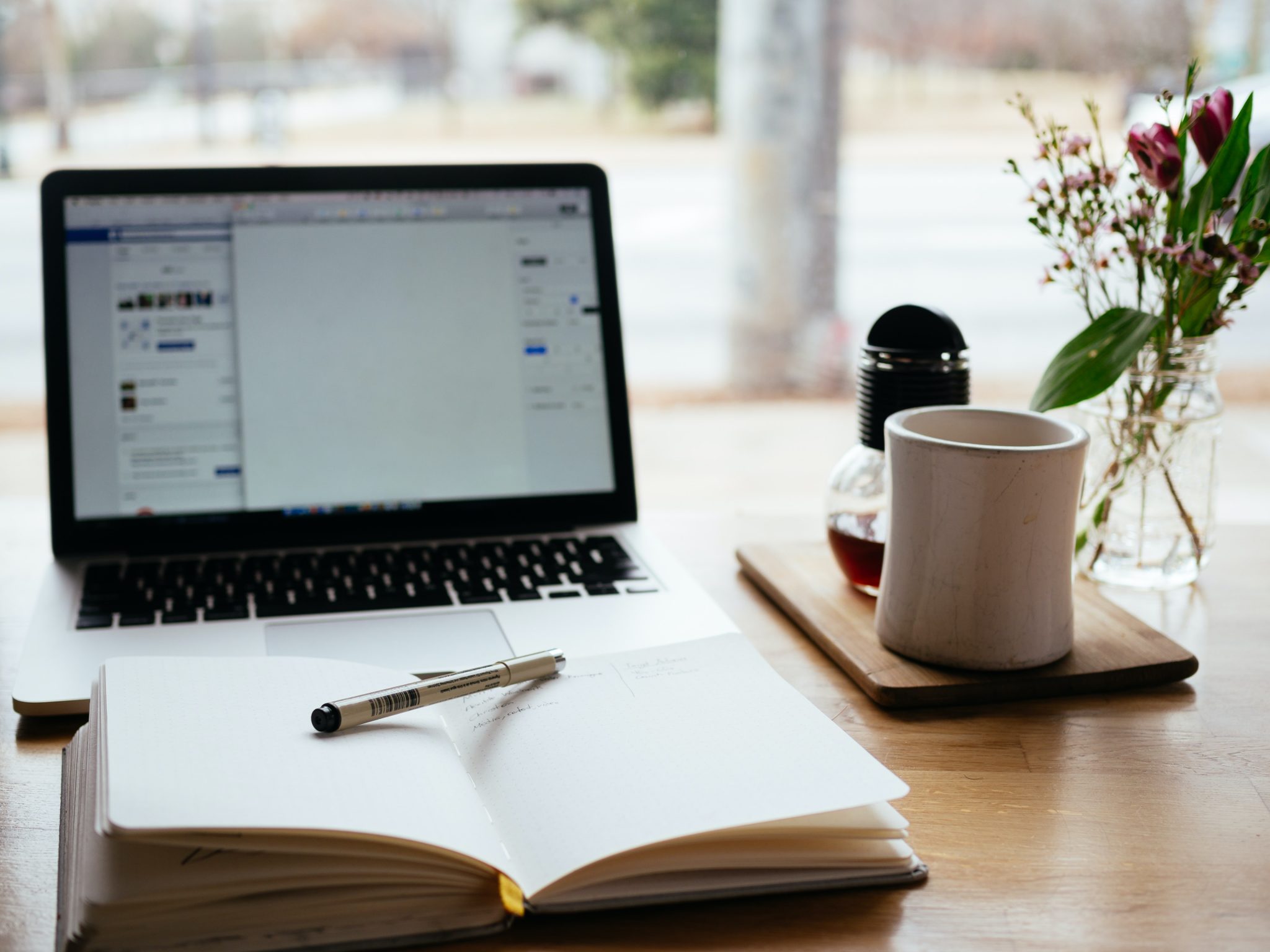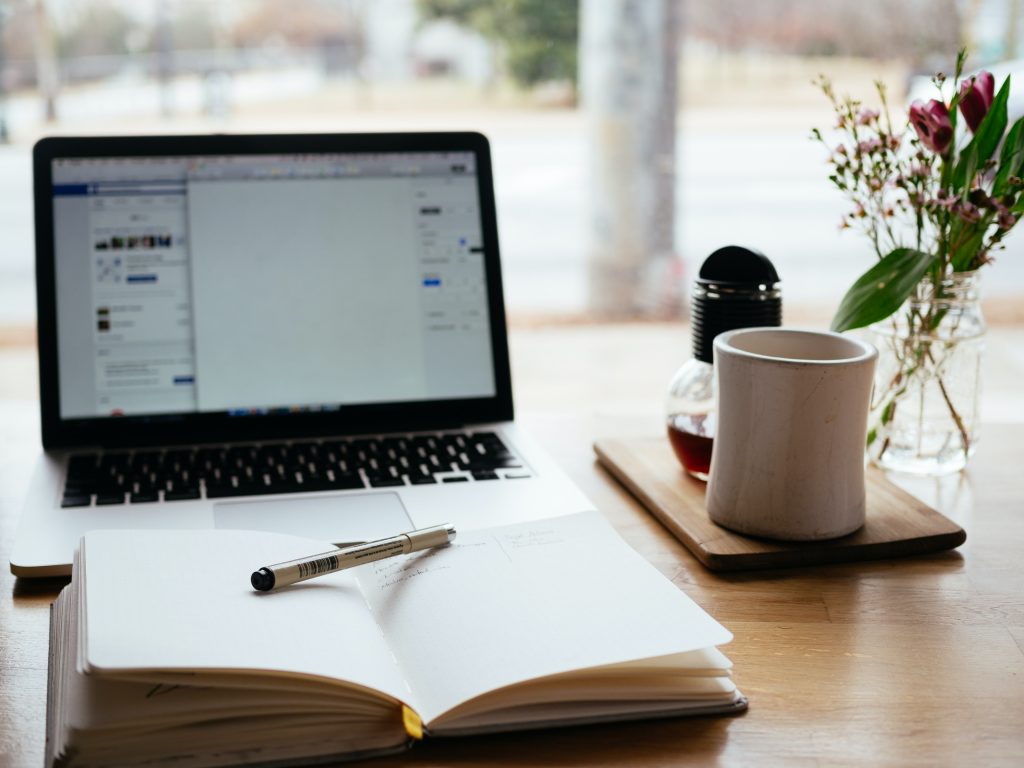 1. Increased productivity
Working from home has improved productivity with the right way of using technology. But for some others, it is the opposite. But one thing is for sure. While some prefer to work in a collaborative environment, others prefer working alone. Remote work is highly flexible and as fast to implement as employee trust.     
Thus comes the relevance of hybrid work culture. But only with the help of powerful connectivity software tools can this be made happen.    
Zoho products are designed to bring all kinds of employees on the same board by including video calls, audio calls, chat, and screen sharing facilities. 
There are many projects tracking software out there. With Zoho integration, your project tracking can be enhanced with many other features like Zoho mail, Zoho docs etc.    
GPS enabled mobile attendance can also be a reliable source to track and manage employees and their work timely.   
3. Increased connectivity, collaborations
Zoho believes in the principle of virtual collaborative work to make hybrid work culture possible. Improvements in technology to make business collaborations digital and automated have made Zoho CRM a powerful tool for hybrid work culture. Better connectivity and speed for the entire set of users is the key highlight of this product.    
4. Work culture and work relationships
Zoho's messenger app called Zoho Cliq provides extensive messaging applications, which can be extended with third-party integrations such as google drive and google products. Bots can be customised for convenient tasks for communications.     
The immediate opening of offices after the pandemic will disrupt the work-life balance that has been already set for remote work. In order to avoid that, we can rely on this setup as many options are available with Zoho.
5. Human Resource Management
This is a vital part when it comes to managing employees in a company. Zoho has integrated fully, the required needs of an organization into its HRM called Zoho people. There are more products offered by Zoho to support Human Resource Management.      
Target Integration provides services and promotes products from Zoho for any type of business. With digitalisation comes the scope of data migration, training, and consulting from time to time. Software solutions like Zoho CRM can be customised and integrations can be done for third-party applications.   
Experts in Target Integration have experience in digital transformation for years. We can help you with Zoho CRM implementation or integrations. we have offices in Ireland, the UK, US and India and offer support 24/7. Contact our expert for a demo or consultation for your business' digital transformation.