The standard way of adding products to a quotation or sales order in Odoo is slow. It does not allow anyone to bulk enter list of products or product variants. If you want to do so then you need to go and add products one by one to the order line which can be slow in a fast moving environment where you have a call centre receiving orders.
To reduce this overhead Target Integration has created this module, this module helps you to upload a bulk of products or variants to your sales order in just a few steps.
Add Products Easily
Click on the ADD PRODUCTS button on the sales order and you will get a new wizard in which you can select multiple products just by clicking on the checkbox and also mentioned the quantity.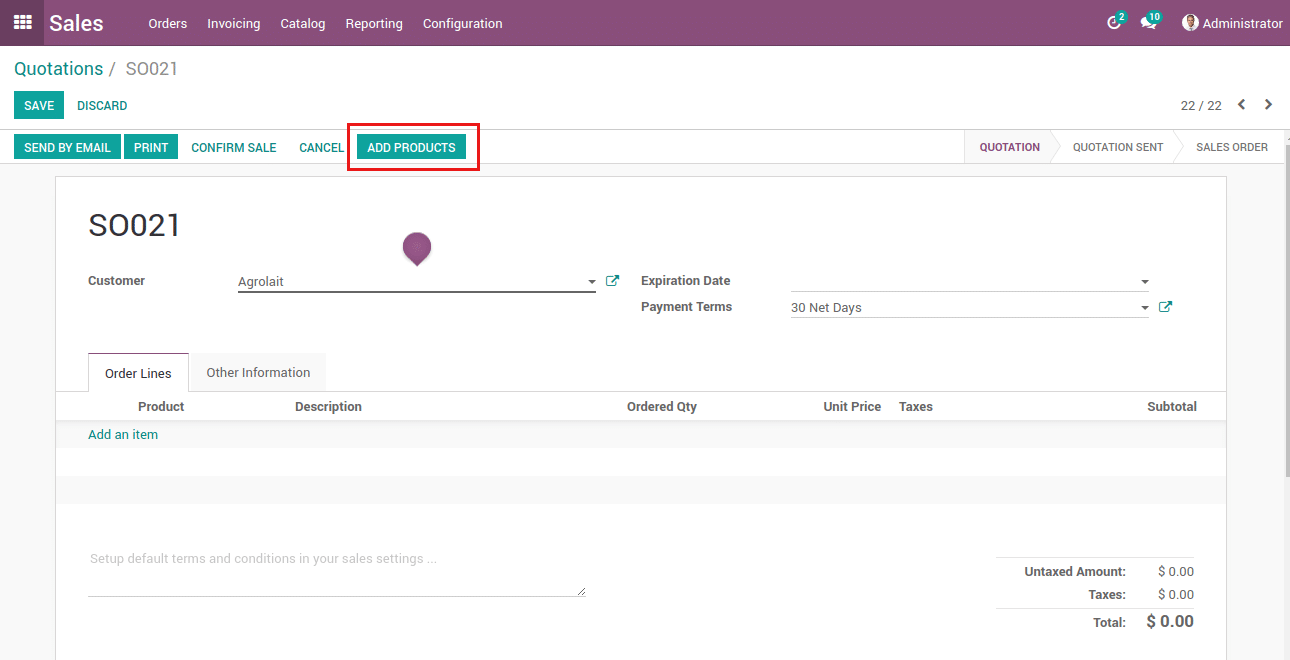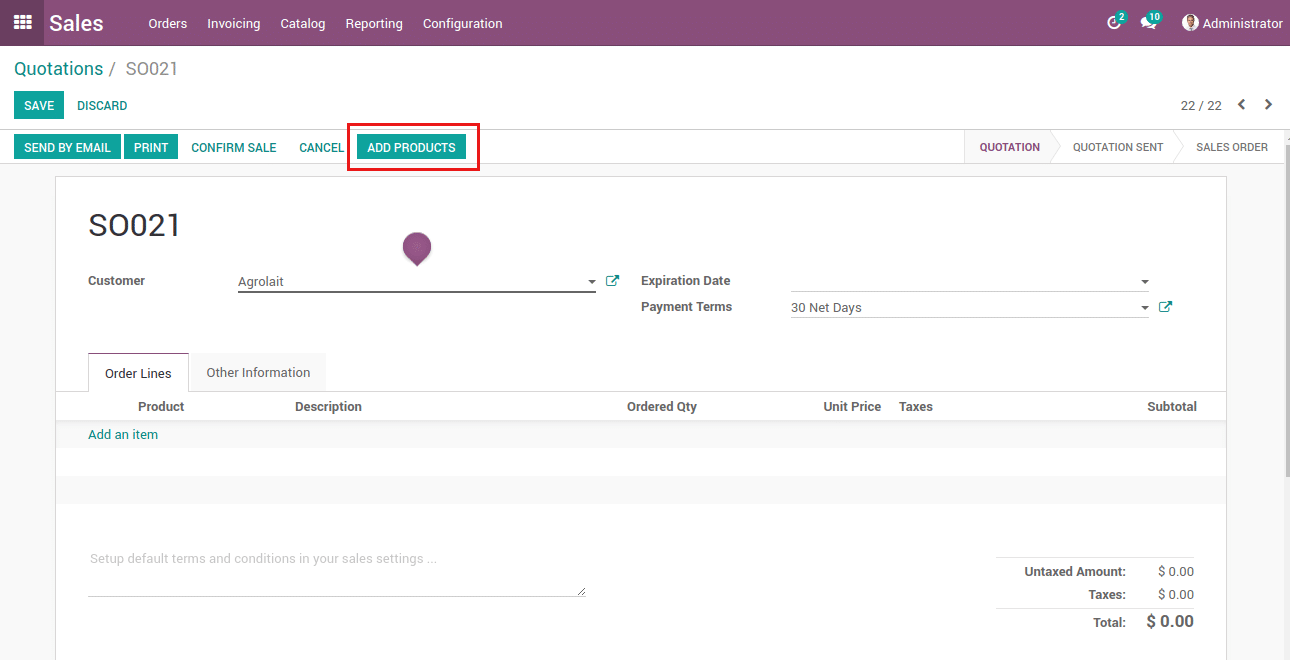 See attributes and quantity on hand
At the time of adding the products or variants to the list, you are able to see what is the available quantity of the product.
Also, you can see the attributes names if you are adding the same products with different variants to easily identify individual product variant and assign quantity accordingly.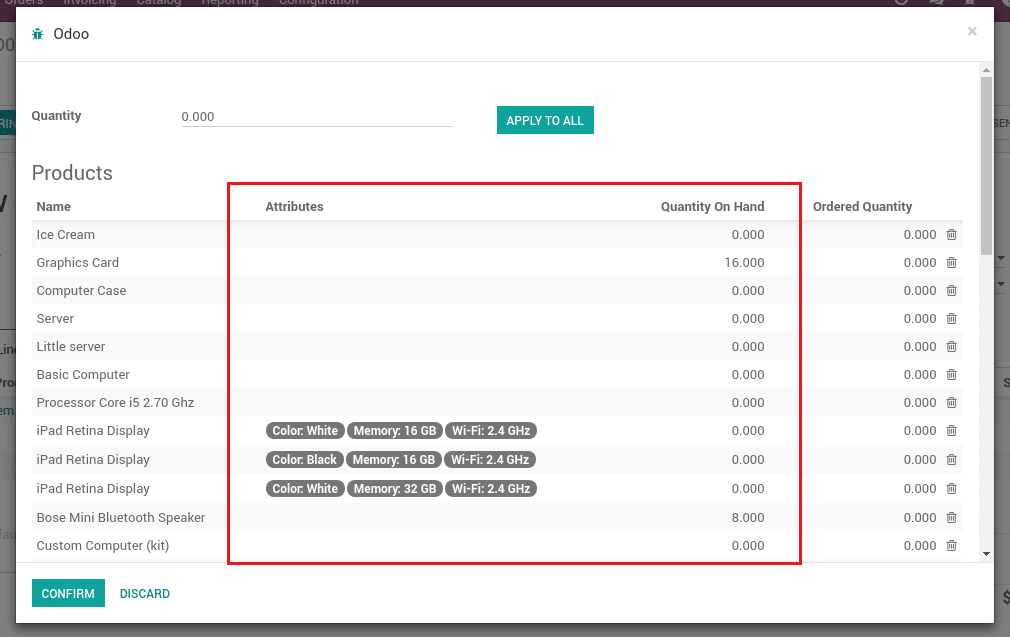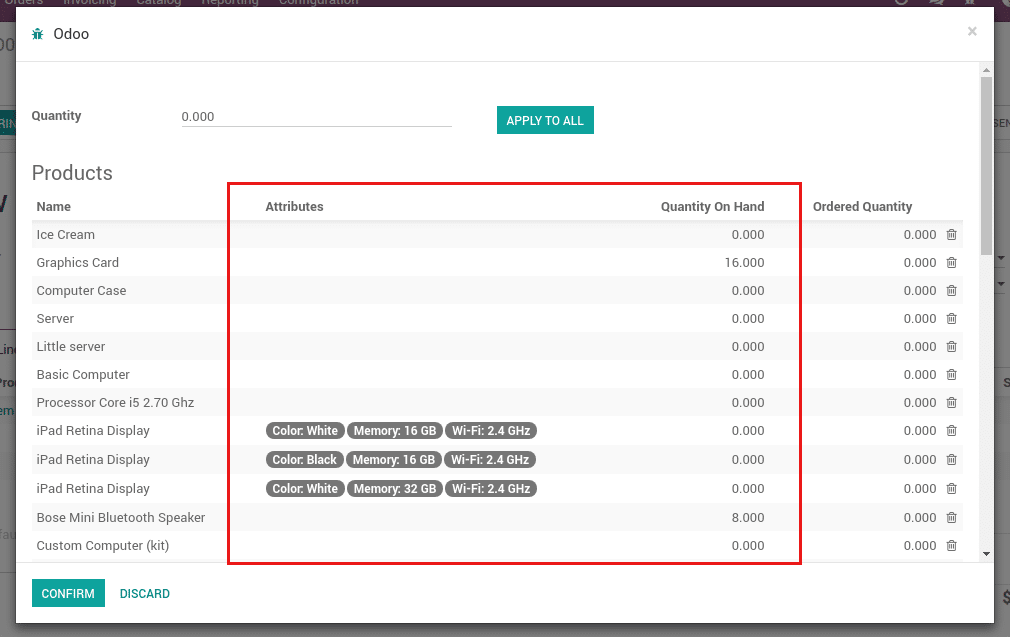 Bulk Order the Same Quantity
This module has the capability to add same quantity to the products all together just you need to fill the Quantity field and it will automatically be applied to all the selected products. After applying the quantity to all the products together you can change the quantity of individual products or variants manually.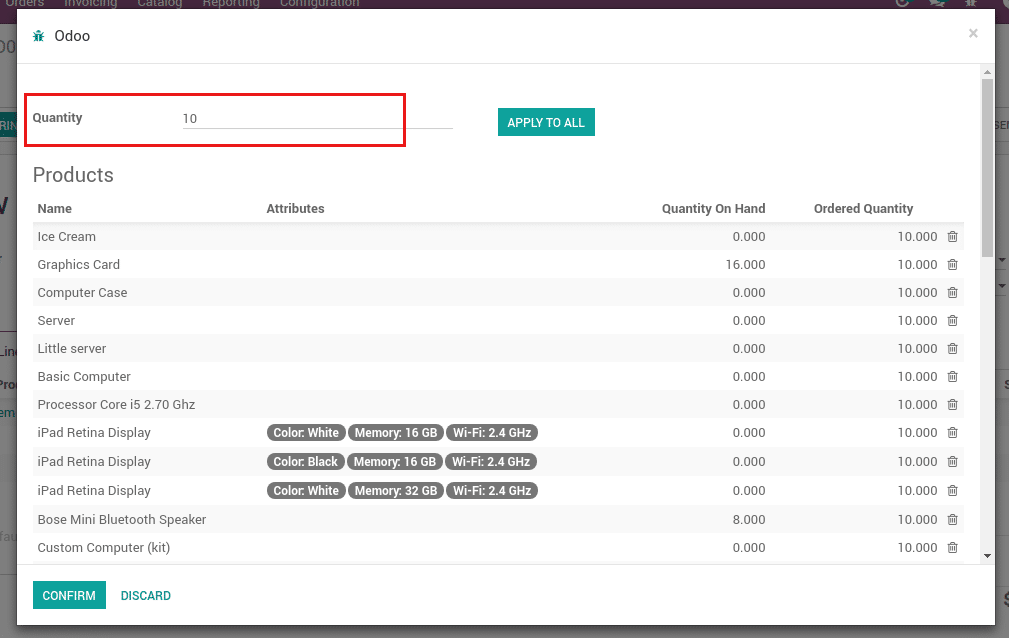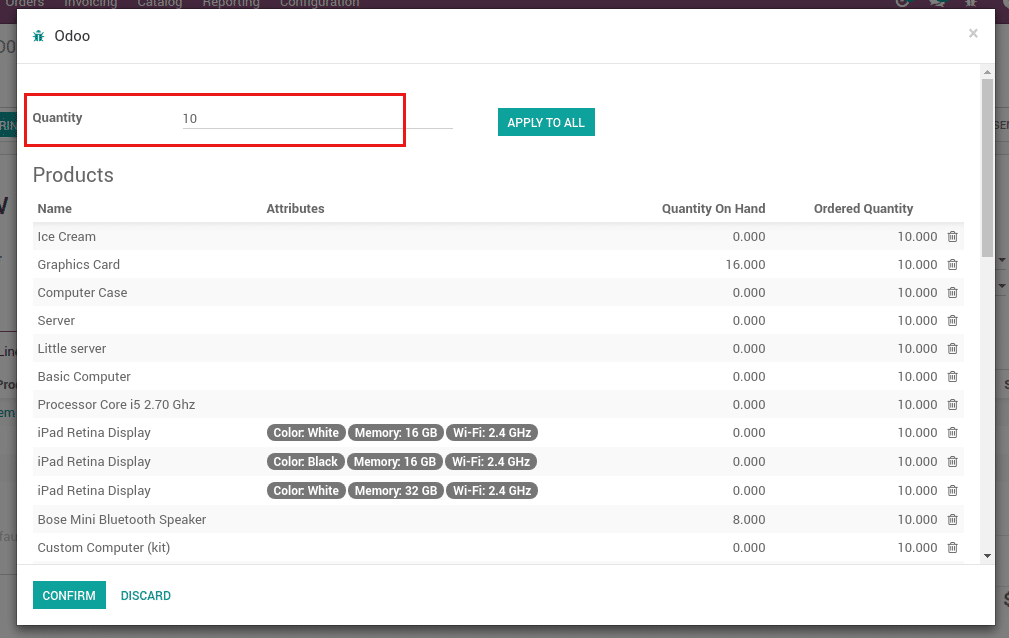 Apply to All
After updating the quantity of individual products any bulk change towards the quantity will not affect the quantity which you already updated manually. If you want to apply the changed quantity of all the products even the updated one you need to click APPLY TO ALL button and it will reflect all the products.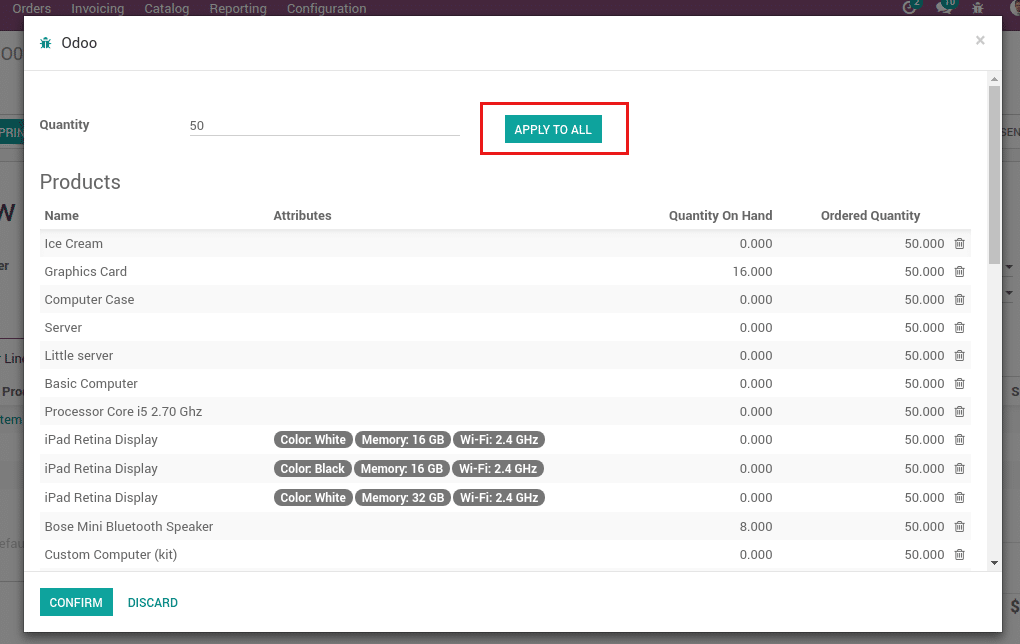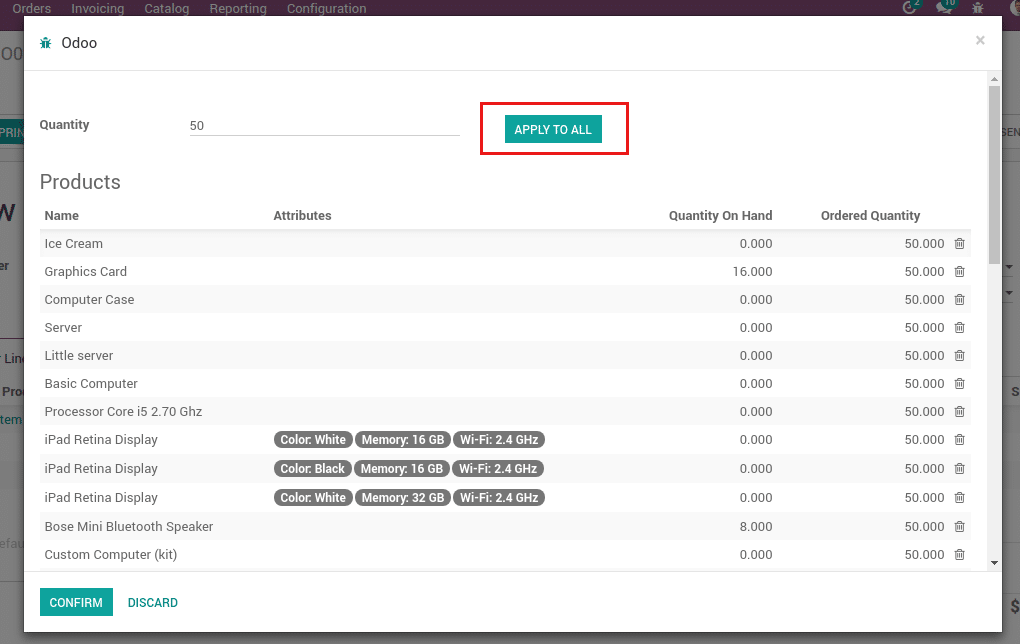 Add order lines
Once you've done with listing products with required quantities you just need to click on the Confirm button and all the products having the quantity greater than zero will automatically be adding to the sales order.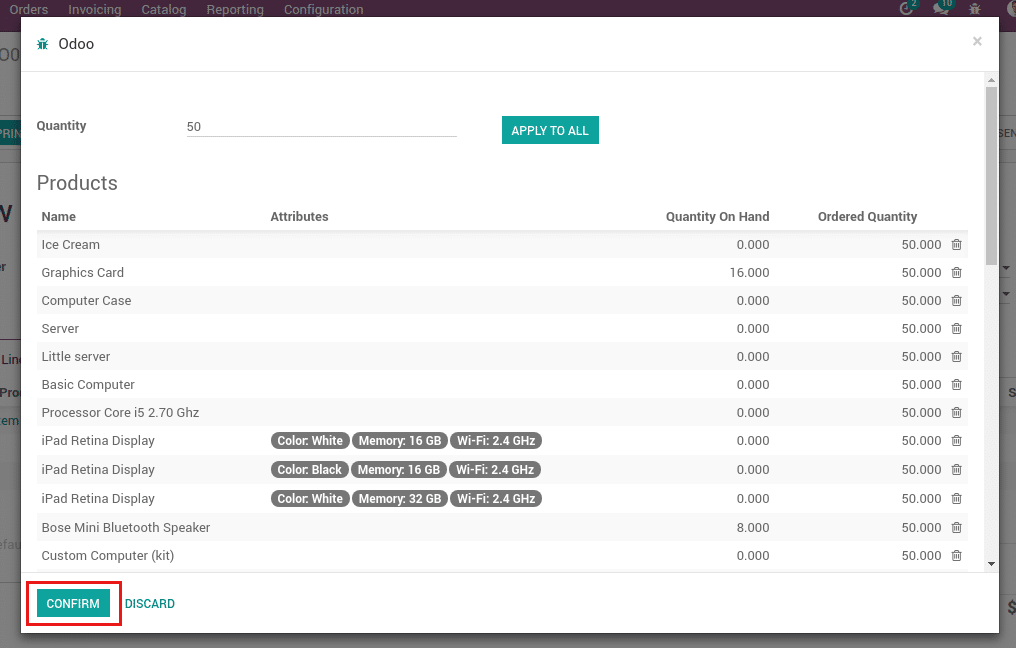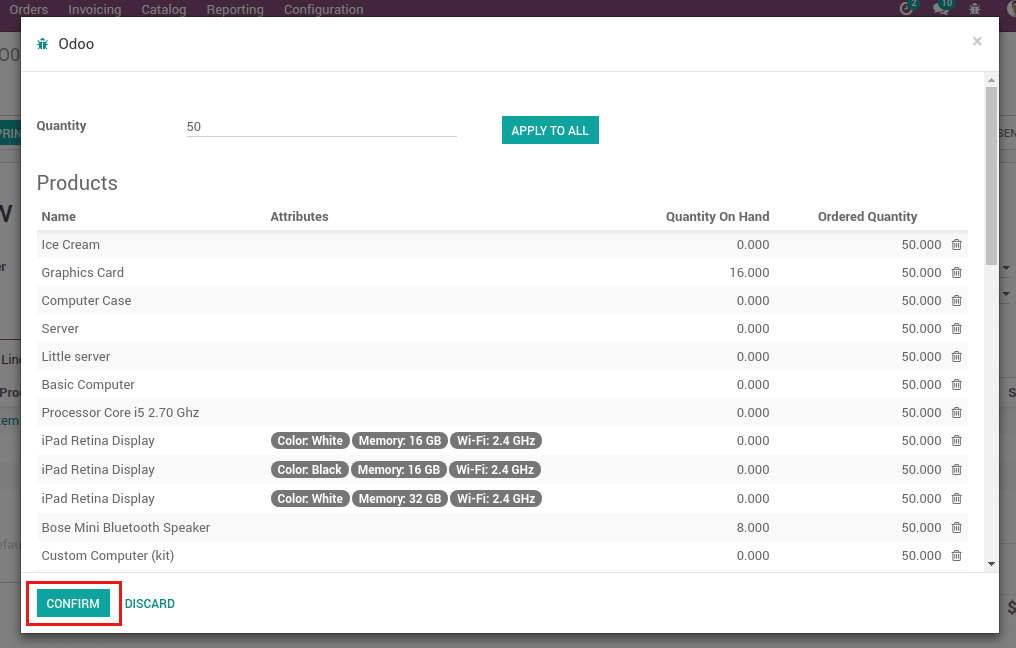 Confirmation message if inventory is not enough
If there are some products which have lesser stock than you ordered then it, in that case, it will give you with a confirmation message whether you want to proceed with the lower inventory or not. You can click YES and proceed with less inventory otherwise you can deny by clicking on NO button.


Get the module form Odoo apps store: https://www.odoo.com/apps/modules/11.0/sale_order_bulk_products/