" Either Big or small, all business needs have to learn how to effectively handle leads they generate from marketing      campaign not just to close a deal but also improve brand following and loyalty among customers."
Leads are raw data collected about an individual person or of an organization from email campaigns, trade shows, seminars. You can manually create Leads by filling up lead form. For example- you met a person while traveling somewhere, he showed some interest in your product or services. You both exchanged business cards and told him you will call him by gathering more information about product/service.From the available information you created lead from and contacted that person.

Fill all details in the form.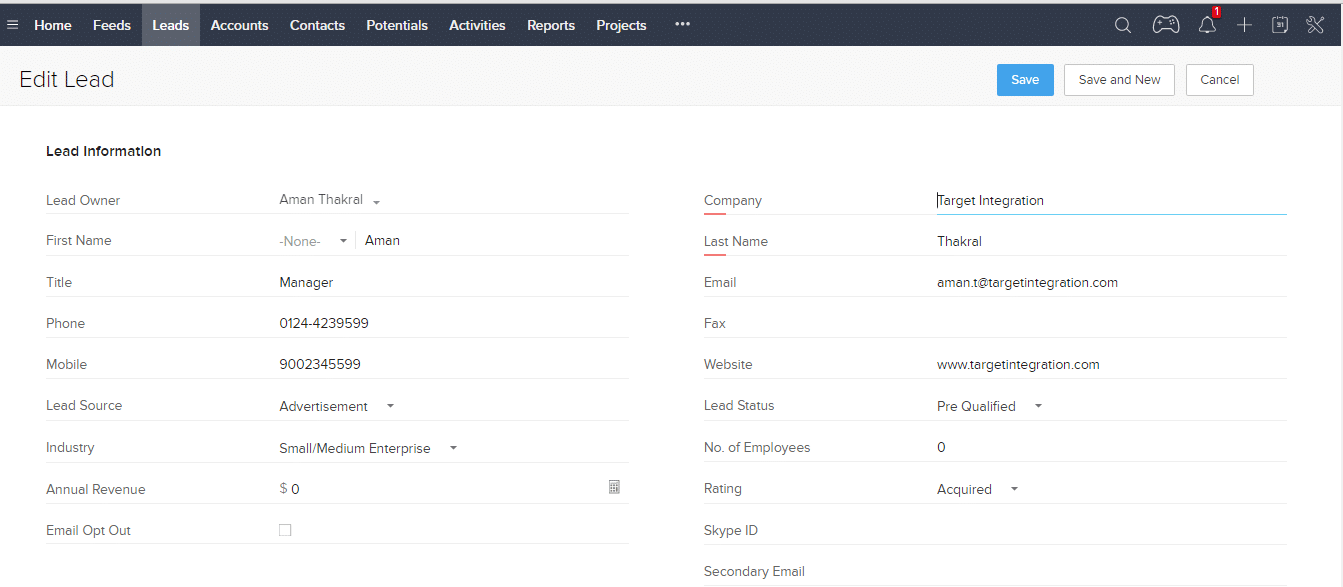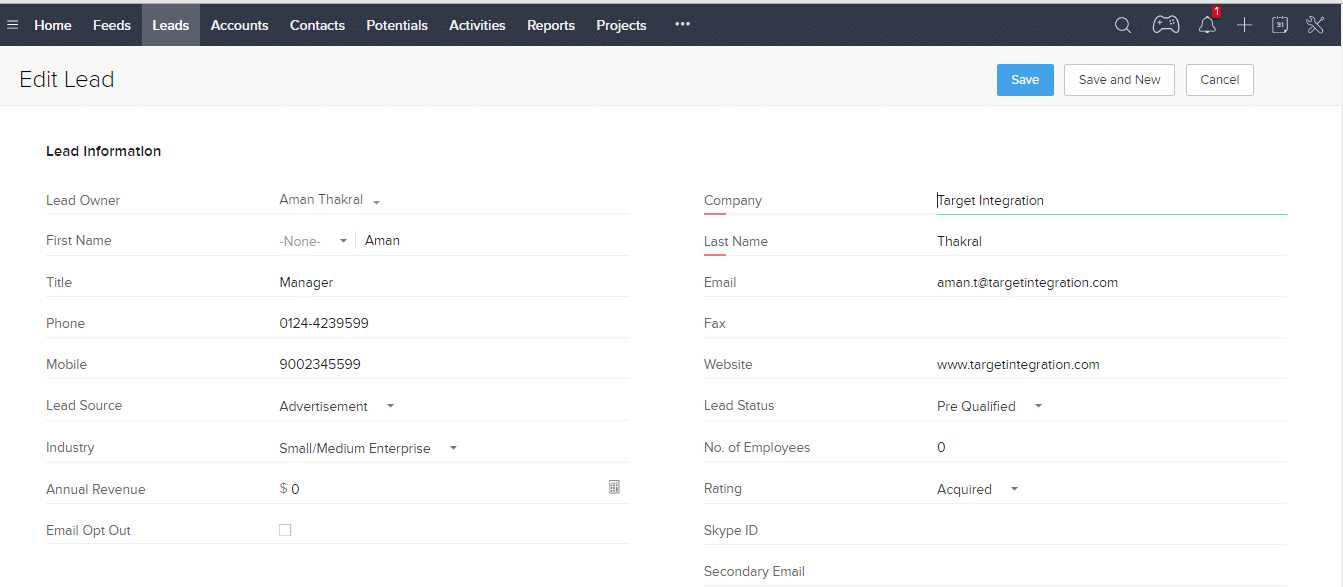 Converting Leads – when lead status reaches a certain stage, it can be converted into accounts, contacts, and potential. You can map fields of leads with accounts, contacts, and deal, so when you convert lead it will transfer data into the appropriate field.
Click on Convert. Lead will be converted to contact, account and potential.