Zoho Desk gives your team the best tools which help bring together all employees across departments, to give customers better service experience. The ticket cloning feature enables you to create a new ticket by duplicating an existing ticket. This is particularly useful when you need the same ticket to be created for different contacts or to onboard new hires enabling them to solve an existing customer problem.
Profile Permission Required: Agents with the Ticket Creation permission can clone tickets.
To clone a ticket:
1. Open the ticket you want to clone.
2. Click the More Actions icon ( ) in the upper-right corner of the page.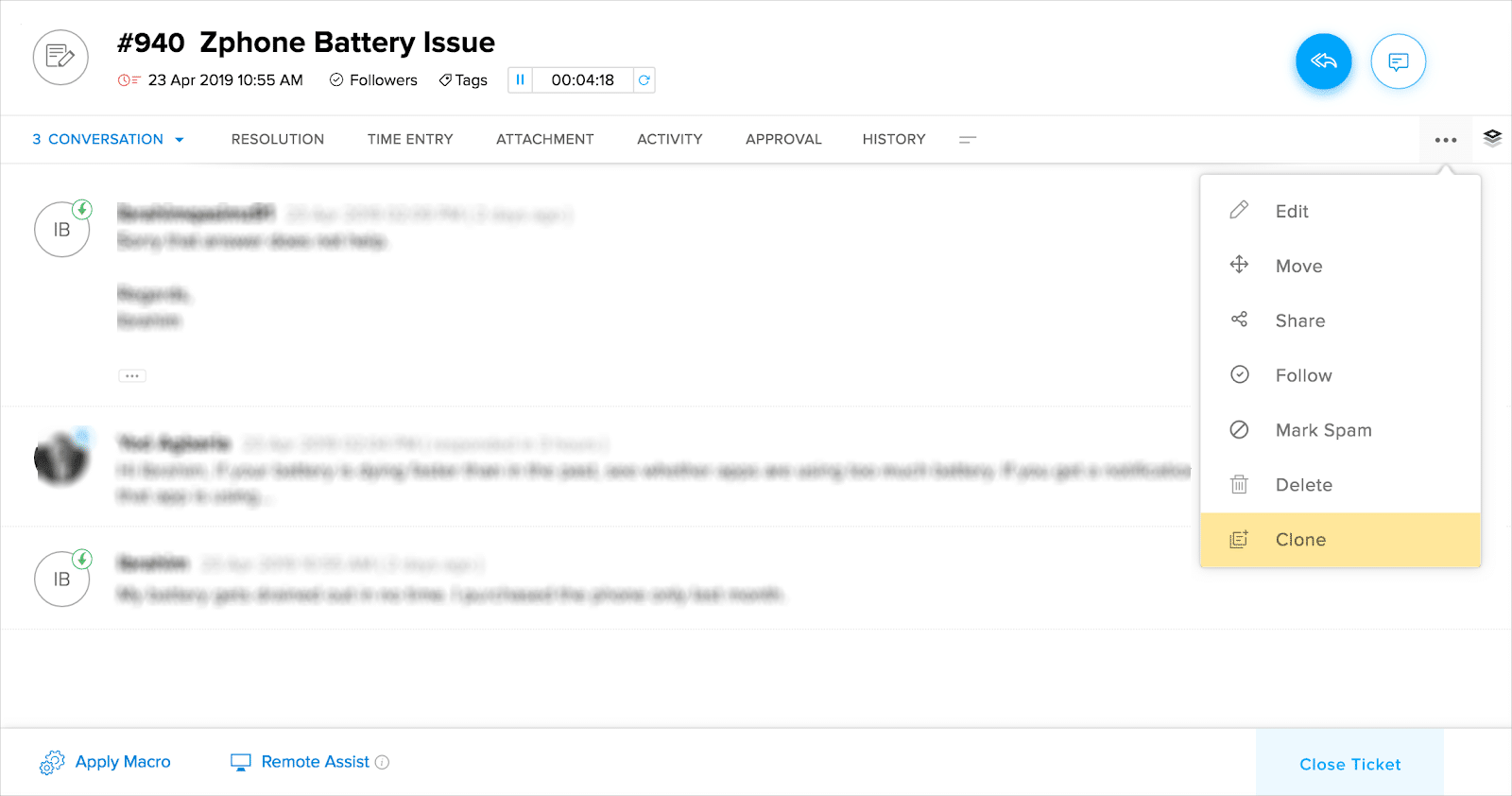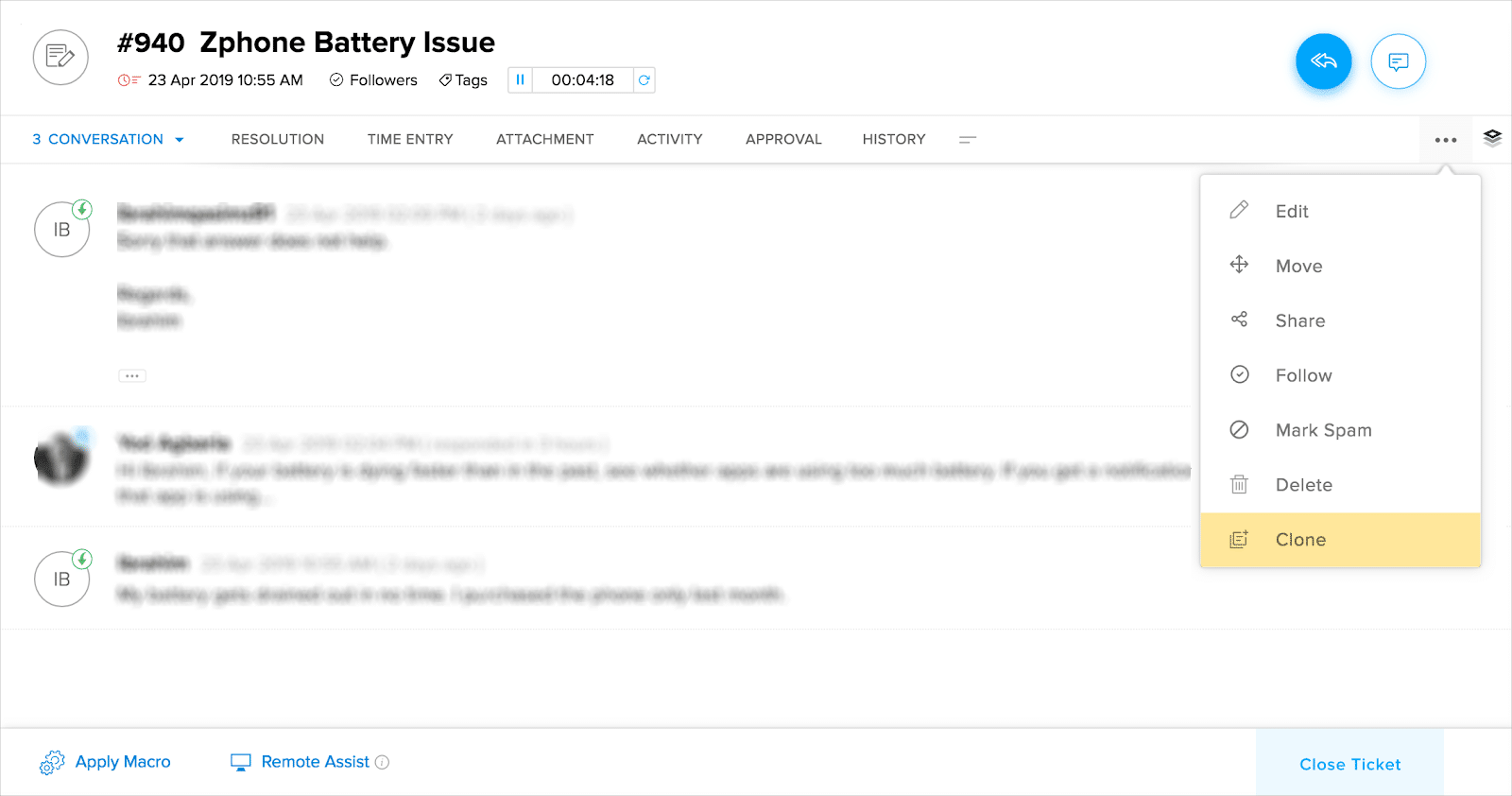 3. Click Clone from the drop menu.
4. This will automatically redirect you to the Clone Ticket form where you can enter or clear the field data as per needs.
5. Click Submit to create the ticket.
While cloning tickets, we should not forget the cons and thus important to focus on these points :
Only the ticket properties and the description from the original ticket will be carried over to the cloned ticket. 

Attachments, email threads, comments, etc, will not be cloned.

Cloned tickets are affixed with the "(Clone)" tag in their subject to help agents distinguish them.

The clone option will not appear for shared and spam tickets.

The Send as Email feature will not be available on the Clone Ticket form.

Ticket cloning action is captured in the history of a ticket.
Conclusion
With Zoho Desk, you will be able to select a specific ticket and clone as many copies as your administrator defines.
Cloned tickets are also effective for onboarding new agents by enabling them to practice solving issues before entering the frontlines. If you are still facing problems then contact us. We Target Integration is a premium partner of Zoho and provides all types of support, Implementation, Integration, Migration, Training.