You can organise and display the modules according to your requirement in the organisation and hide the unwanted modules. For example, A recruitment company using Zoho CRM may not need Quotes or Invoice etc. Modules can also be re-ordered by moving them up and down in module tab list.
Below are the steps to re-order and arrange modules-
Go to "Settings" " Setup"  "Modules"
Click on "Organise Modules" in the list of modules.
Use the "Horizontal" arrows to move modules from "Unselected tab" to "Selected tab", it will be visible to users and vice-versa.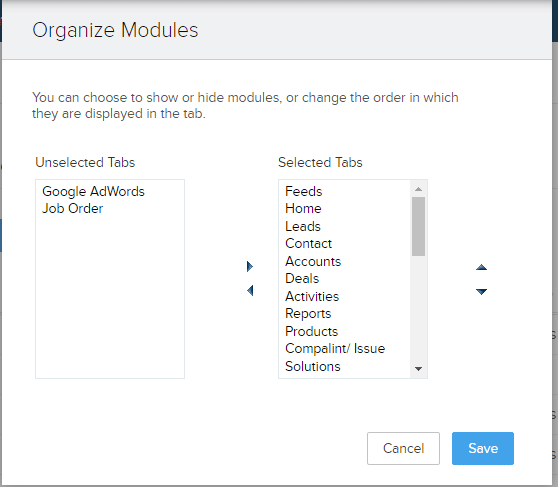 Use the "Vertical" arrows to re-order the modules on Tab.
Click on "Save"