Tired of managing inbox regarding leaves? Does your inbox gets flooded with too many leave approvals? Managing leave isn't necessarily the easiest of HR tasks. From vacation time to parental leaves and bereavement leaves, it can get tricky to coordinate time off for employees and keep the details straight. Luckily, all your task regarding leave can be managed through Zoho People. Now, you can set aside the tedious work by customizing your organization's leave types and entitlements.
Why use Zoho People?
Zoho People simplifies your leave management process. You can record and monitor all types of leave across your organization: vacation, training, sick days, etc. You can also analyze absence patterns to maintain efficiency and reduce lost time.
Custom leave types

Online leave application

Centralized view of all employee leave information

Leave types for an individual employee, location, role & experience level

Location-based Holidays

Accurate leave reports

Import /export leave data
It is because of this that Zoho People has too many benefits to bring to the fray, most of them transforming HR management into an enjoyable experience. Companies can use Zoho People to manage every single aspect of their workforce management, and do so from a centralized location
Make your own particular standards
Adjustable leave administration implies you can make the framework on your own. It additionally, implies computing leave privileges, PTO, rollovers, and gatherings is a ton simpler. Furthermore, in the event that you have workplaces in various states or nations, you can design occasions for every area.
Applying Leave and Viewing Leave Details
How is leave applied?
Applying leave is a straightforward task which can be possible by following the means given below.
From your home page, go to Leave Tracker > Views > Apply Leave

         2.   Enter the points of interest like Leave Type, Date etc.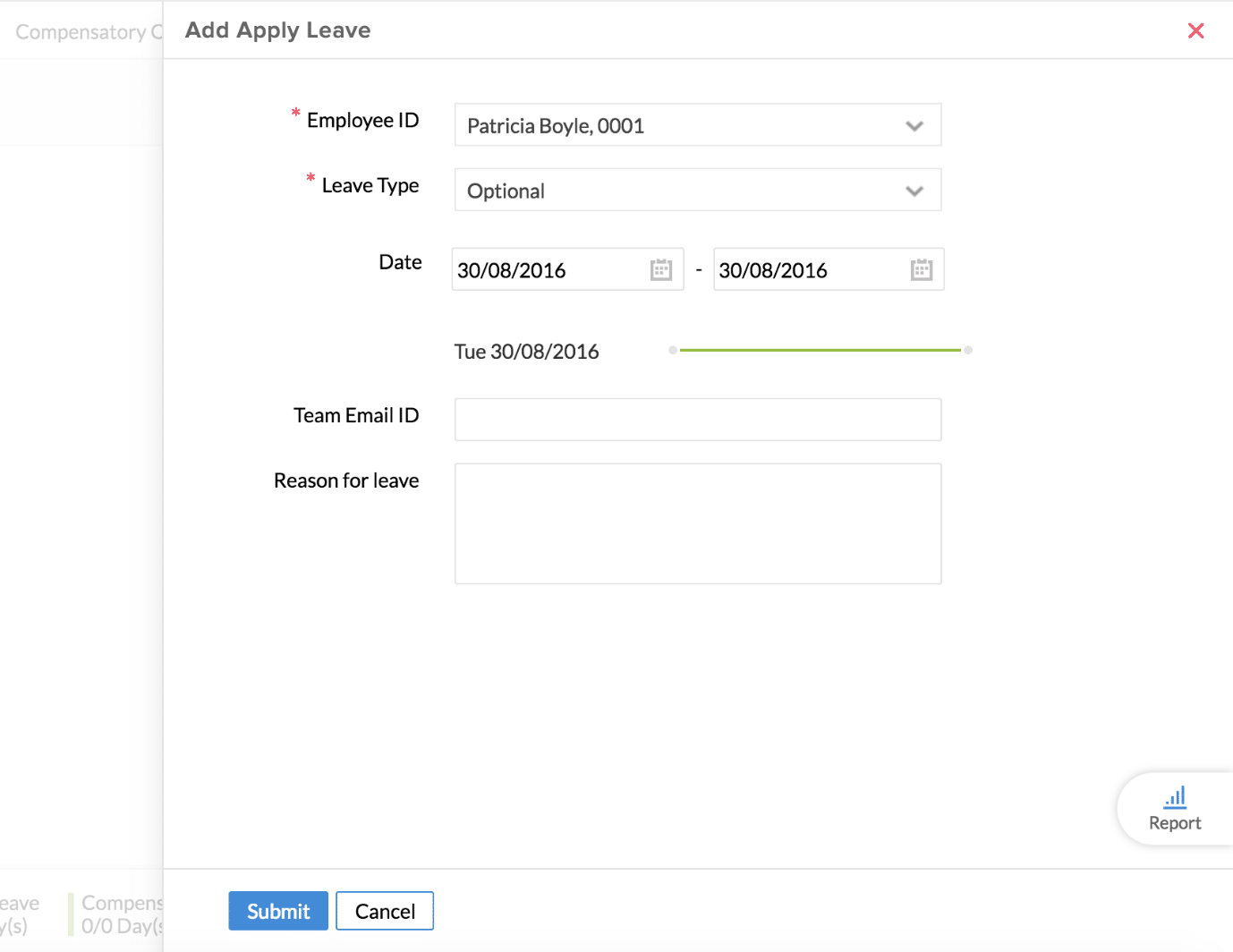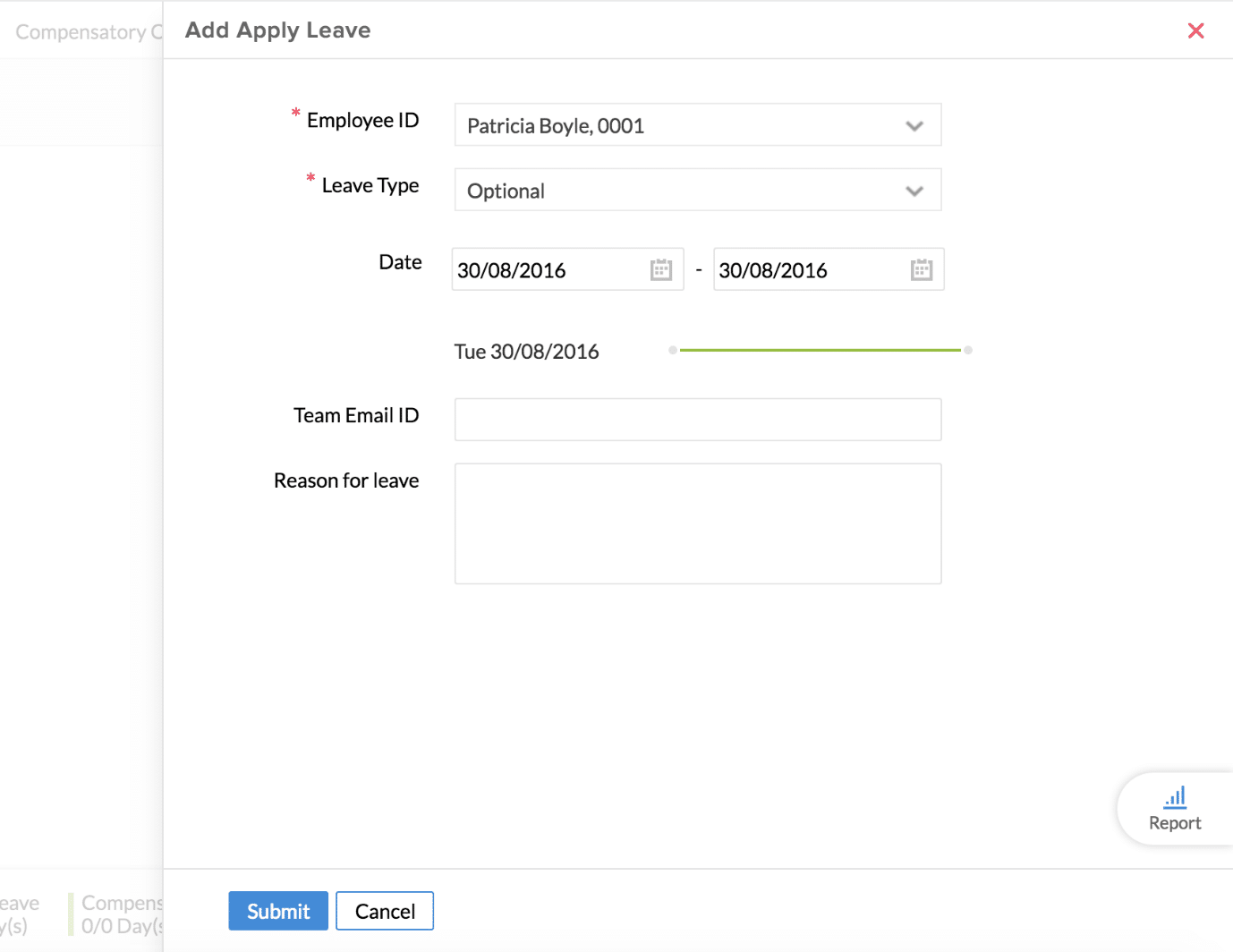 3. Click Submit
How to Add Leave
Go to leave tracker and then to setting

Select leave type and add it.

Enter the leave count and check the other conditions as well.

Click Submit.
Import Existing Leave Balance into Zoho People
For importing the leave balance, you can import the past leave records to the framework utilizing the 'Import Data' choice. Zoho people support 2 formats for the import documents: – Excel/CSV.
Steps:-
Navigate to the 'Leave' listing page

Click on 'More Actions'

Choose 'Import data' option

Browse through the import file

Map the Leave form fields with the columns in the excel

Click on 'Import'
Once the records are imported the leave report will be generated based on these leave records.
Note: If the Approval Process is enabled for the Leave form, all these import leave records must be affirmed with the goal that the leave report is produced effectively.
On the other hand, in the event that you might want to just alter the leave privileges of your representatives in view of the past leave balances(instead of bringing in the old records), you can alter the leave entitlements of the employees(Profile based) by following the beneath steps:-
Login as 'Admin'

Click on 'Setup' at the top of the account

Choose 'Customize Leaves' under the 'Leave Settings' section

Click on 'Add Employee Based Leave' link

Specify the email id of the employee for whom you would like to adjust the leave entitlements

Click on 'Search'

Modify the leave entitlements

Click on 'Update'
Presently when the representative applies for leave, their leave adjust will be founded on the above setup.
If you want to know more about leave management in Zoho People, then our Zoho expert can help you with customisation, integration, training, support, etc. Contact us today!