Email is used by thousands of businesses of all sizes across the globe. Email is one of the only channels that consumers ask to receive. The majority of businesses using the platform only send messages to those who have signed up to receive them. This can allow for much higher conversion rates as a business is only targeting those who already have an interest in their brand.
To ease out the process of reaching out to the potential customer segment, Zoho Campaign is now being integrated with Zoho Meeting. It helps to promote, manage, and measure your webinar success in one convenient place through powerful synchronization with Zoho Campaign.
Benefits of integrating Zoho Campaign with Zoho Meeting
Zoho Campaigns is a widely used email marketing system. The integration with Zoho Meeting would help to reach larger target audiences through registration links in email.
It automates the entire marketing process—starting from handling the email campaigns to overseeing their mailing lists. This would help to automatically feed in the details of the people joining the meeting/webinar.
It allows users to access the right information at the right time. This integration can be used to engage your clients anytime, anywhere with your social campaigns on Facebook, LinkedIn, Twitter or Zoho Meeting.
This integration lets you understand and communicate your potential customer's needs better.
The software's list management feature makes sure your list is spam-free, no duplicacy and accurate data of the leads.
This integration helps you to promote your webinar created in Zoho Meeting through email campaigns.
How to integrate Zoho Campaign with Zoho Meeting
Login into your Zoho Campaign account.
Campaigns > Advanced Campaigns > Create Campaign > Zoho Meeting > Create new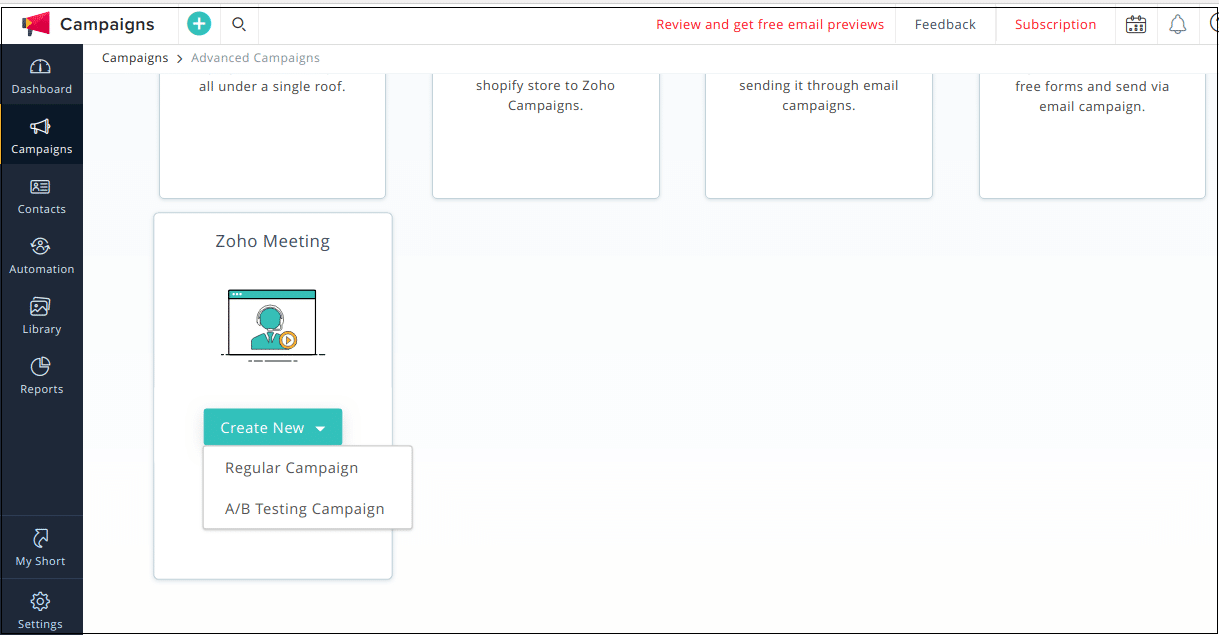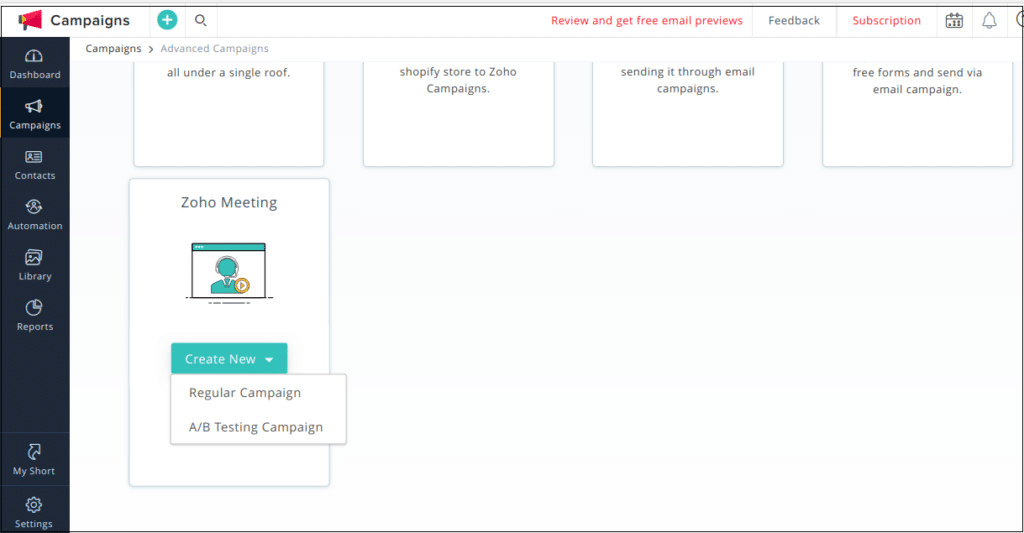 Create New > Select required Campaign > Login into your Zoho Meeting Account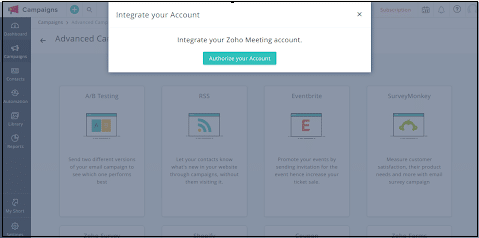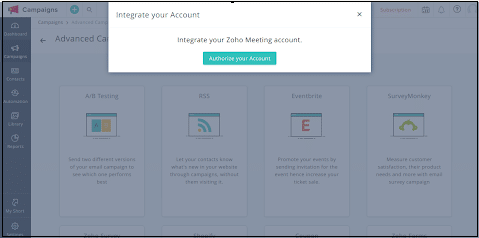 Features of the integration
Pre-designed email templates
Library > Email Templates > Create Using > Pre-designed templates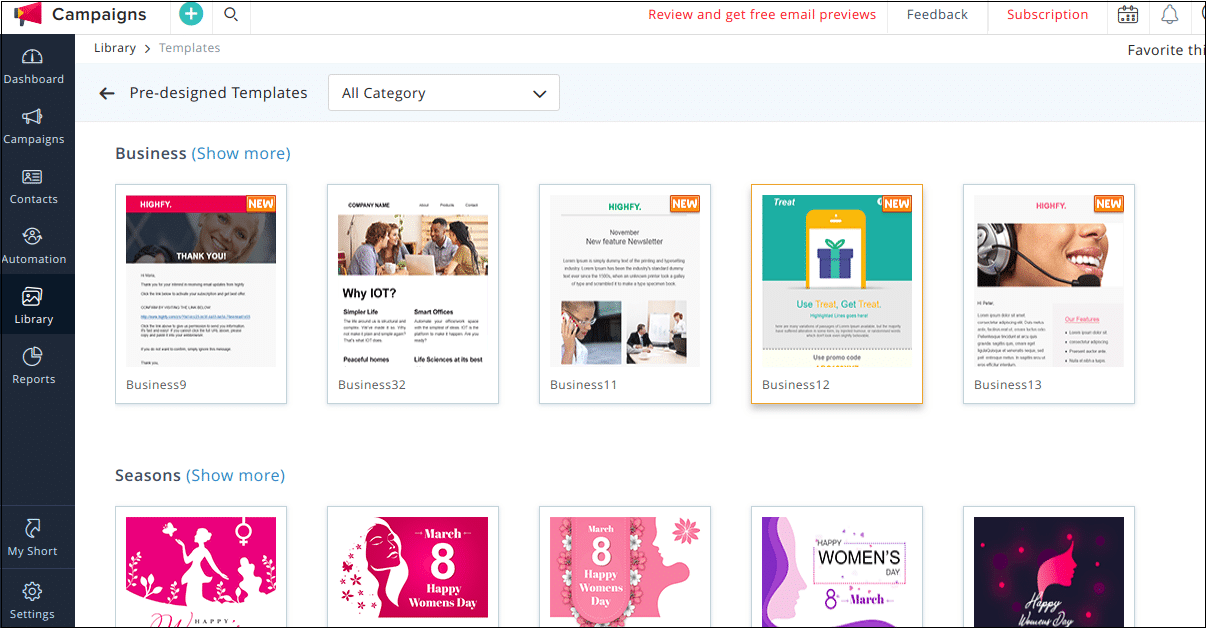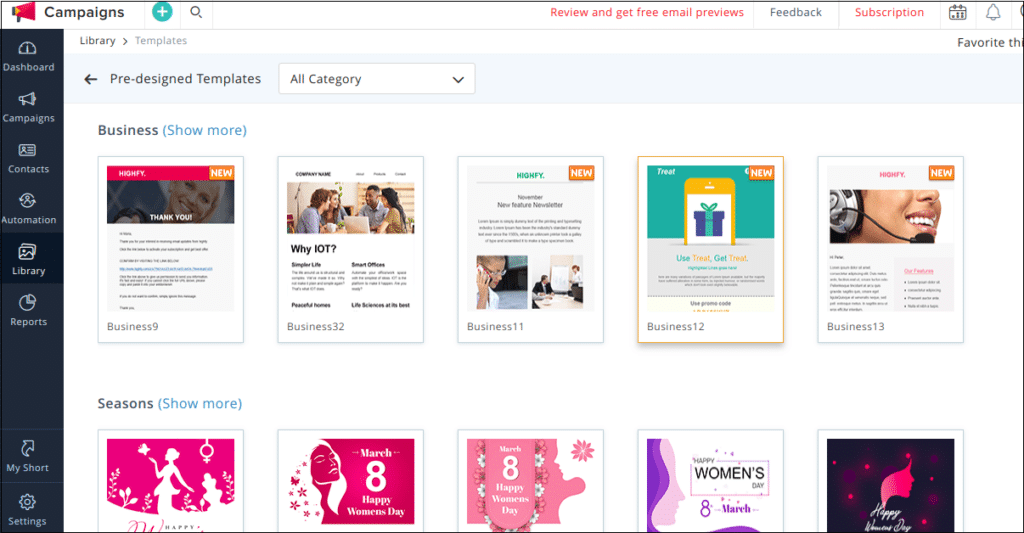 2. Synchronised Data
Automation > Autoresponders > Create the autoresponders needed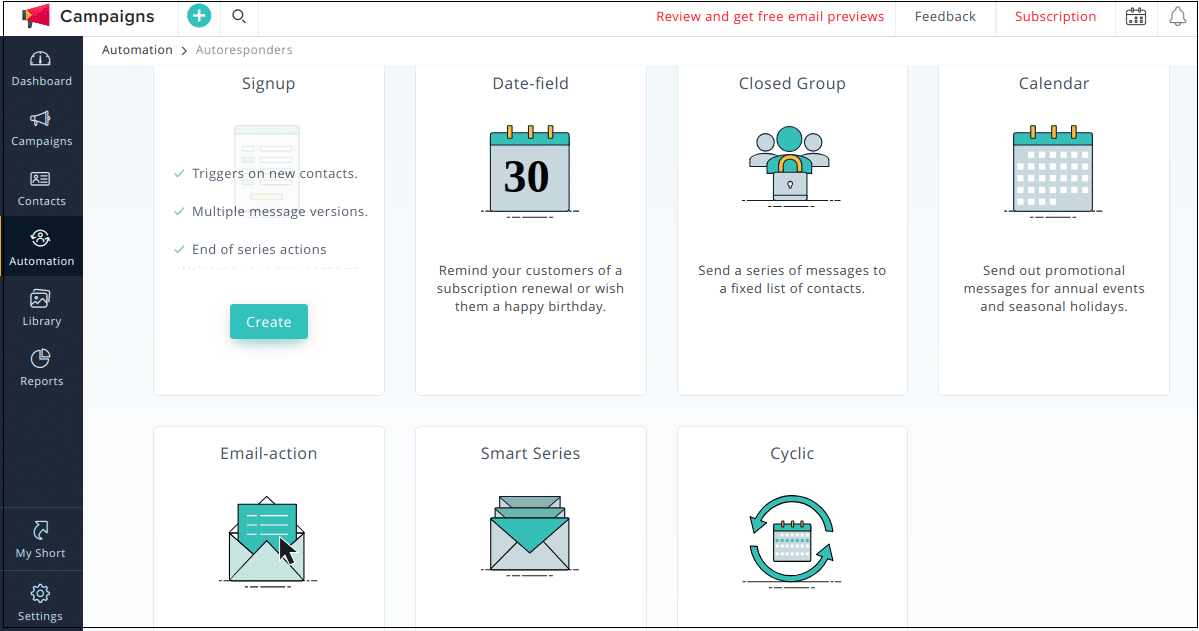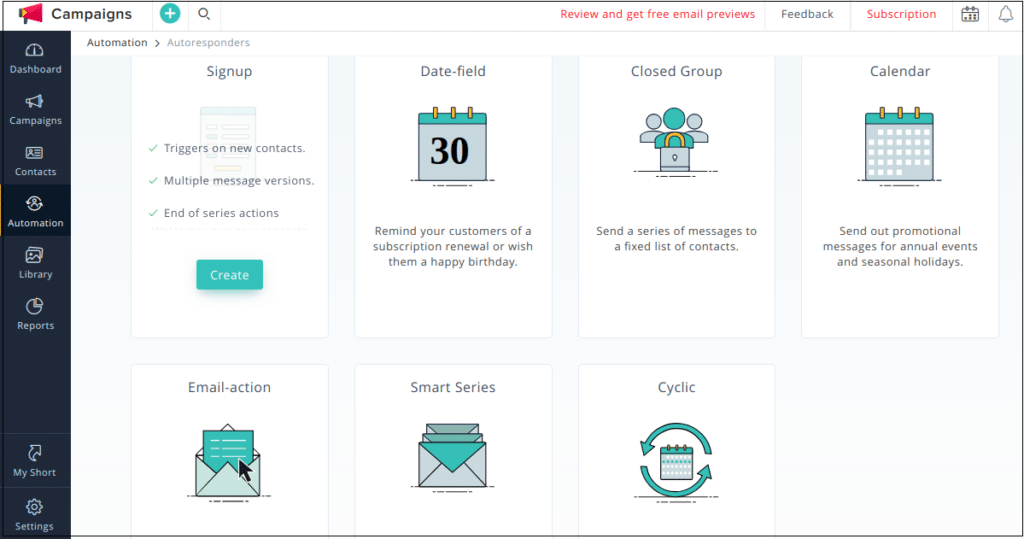 3. Easy Follow ups
Automation > Autoresponders > Select Campaign > Create message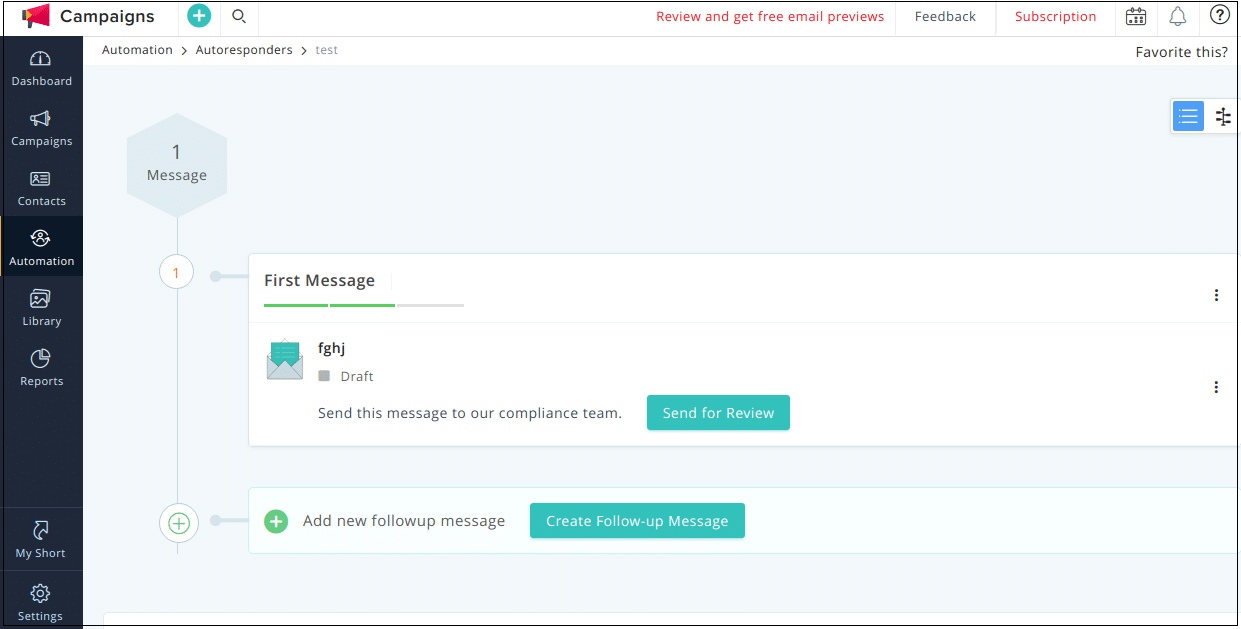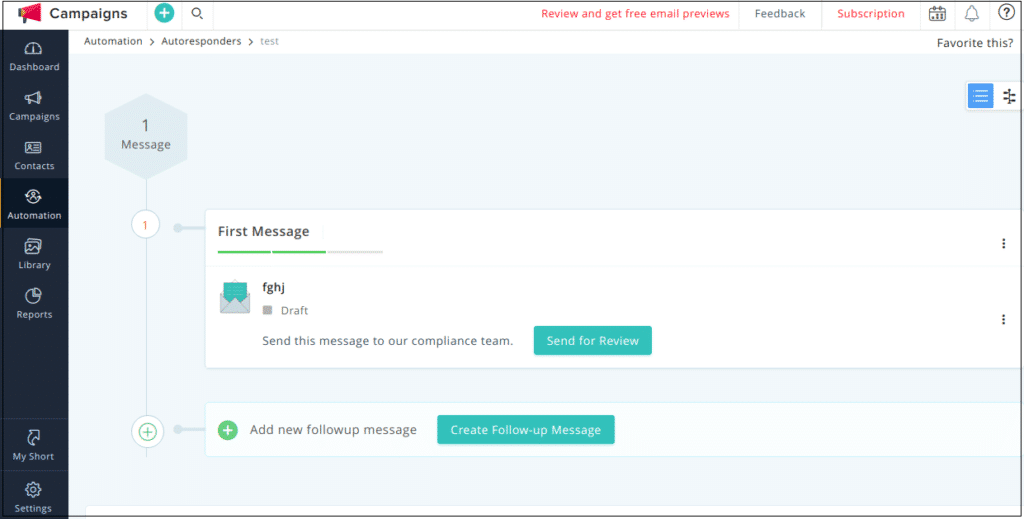 4. Comprehensive Reports
Measure your audience's engagement and know how your webinar performed.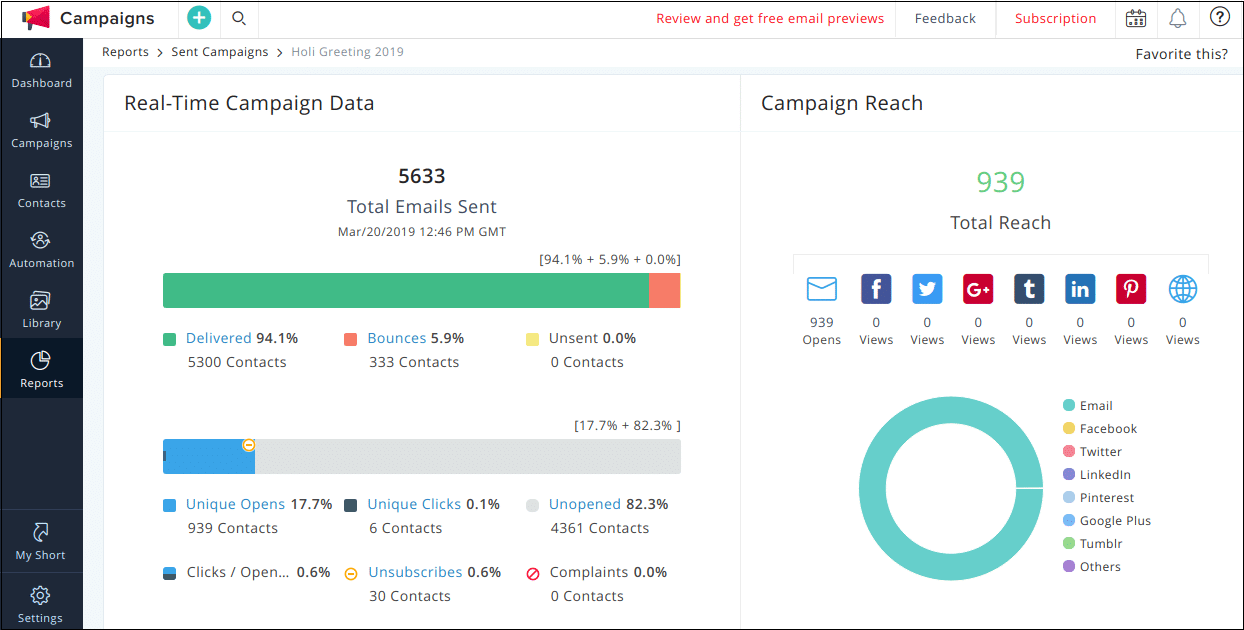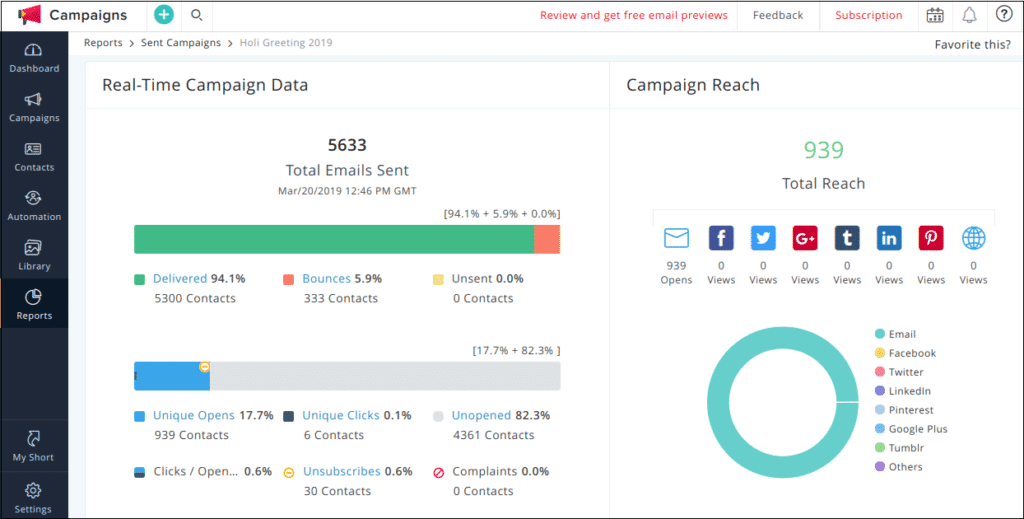 The integration helps you to establish simultaneous connection with the target audiences and track the success of the scheduled webinars. Target Integration helps you to do it with precision and veracity.