Zoho CRM is nearly cost half the cost of our competitors available in the market with almost all the features that they claim to have. It is a cloud-based software for managing your business and customer relationship in a better way. All your organization-wide sales, marketing, medstore customer support, and inventory management functions get streamlined in a single system. We give you unmatched features and integrations which are light in your pocket. Zoho's advantage is based on ease of use and ease of customization on our business model. Zoho provides the flexibility of paying monthly, quarterly or yearly pricing. We do not bound you to any long-term contract, it is "pay as you go".
Ideally, both the editions of Insightly provide the same set of features but with limitations.
Rich web-based user interface.

Affordable CRM solution at a fraction of the cost of alternatives.

Easy drop and drag customization feature to match any organization's CRM process.

Export and import your data anytime, anywhere.

Continuous product updates without service disruptions and extra cost.

Dedicated customer support during implementation & deployment.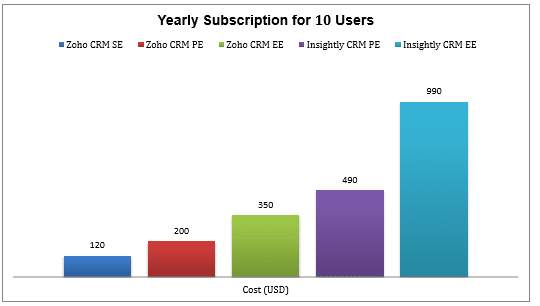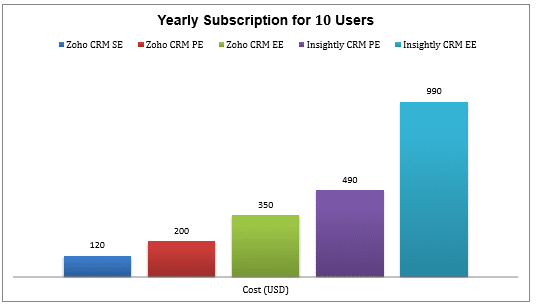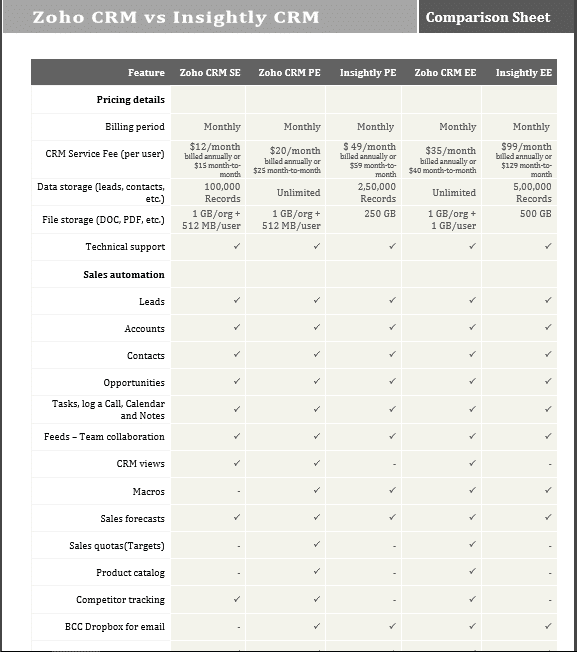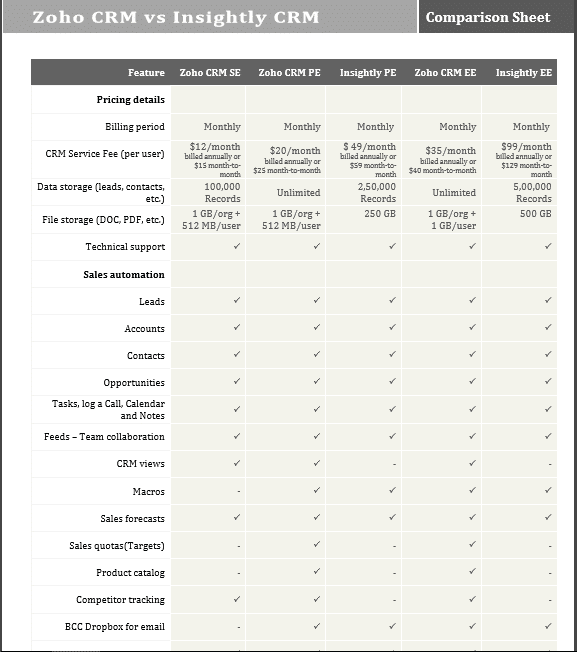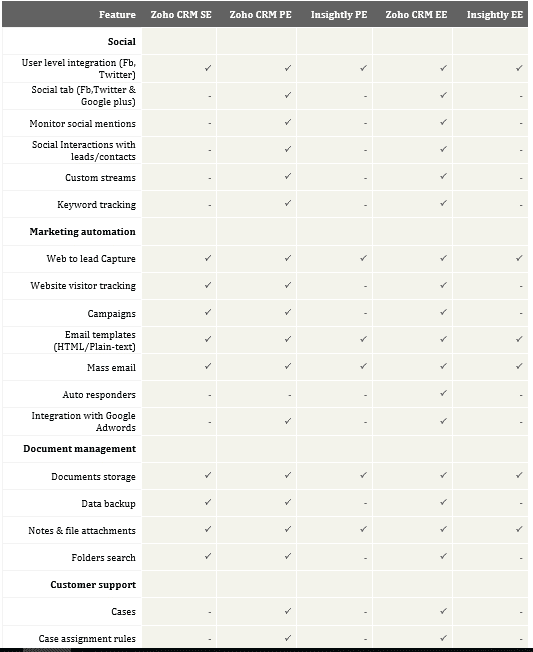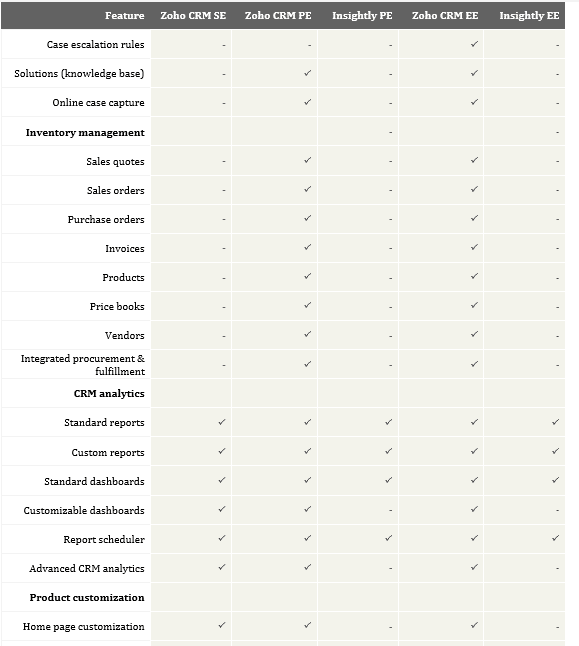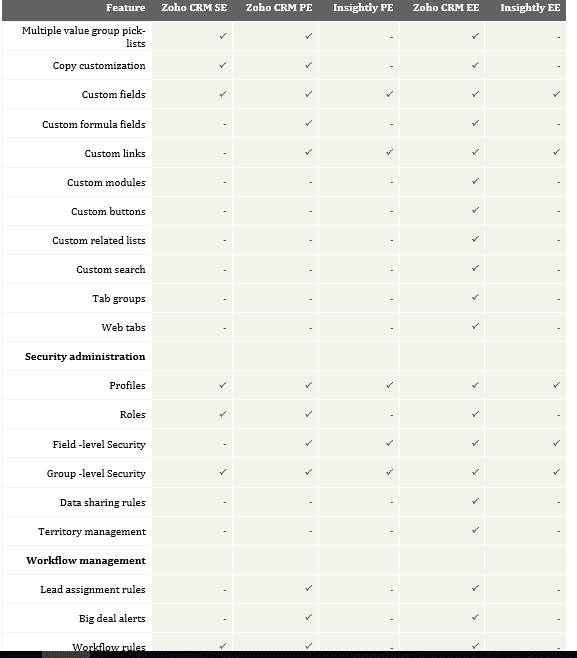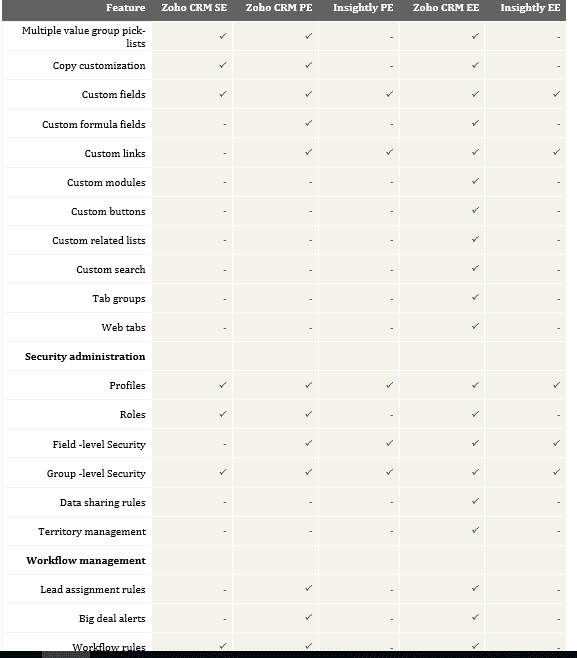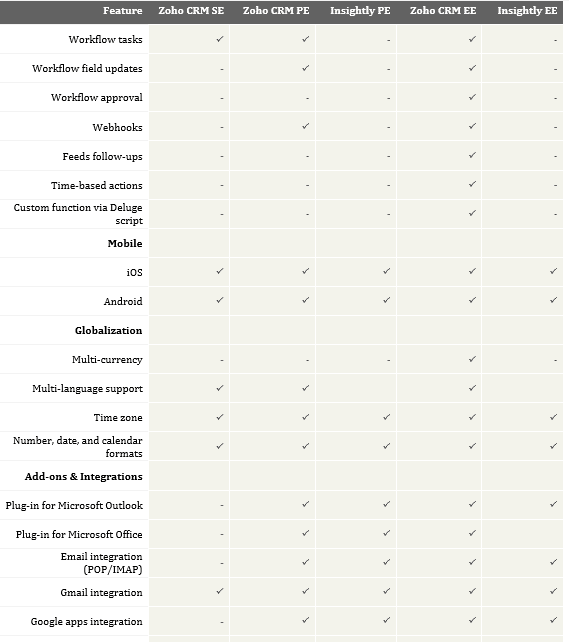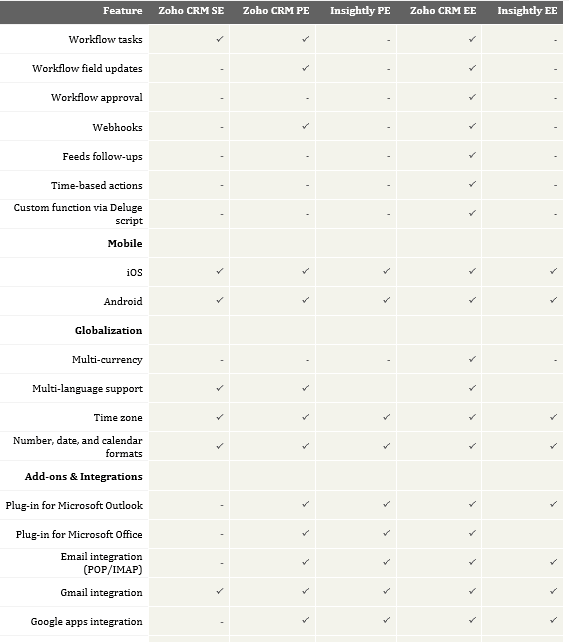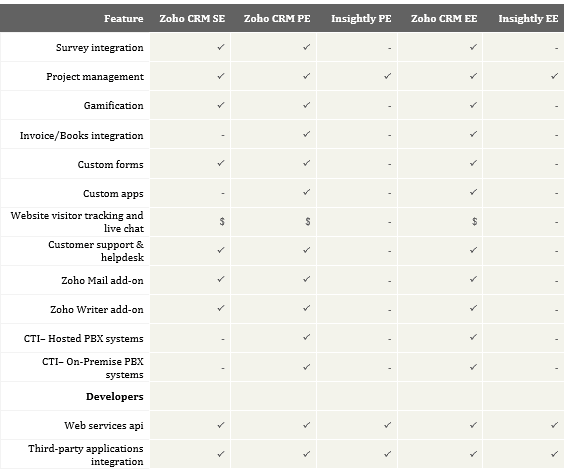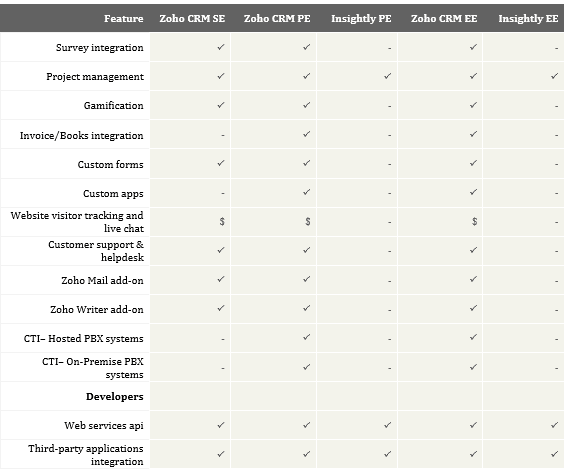 Zoho CRM SE – Zoho CRM – Standard Edition | Zoho CRM PE – Zoho CRM – Professional Edition | Zoho CRM EE – Zoho CRM – Enterprise Edition Insightly PE – Insightly Professional Edition | Insightly EE – Insightly Enterprise Edition | $ – Extra charges