Cloud solutions have made circumstances more viable for organisations due to the competitive edge it provides, as a result, more and more of them are using the technology. According to an International Data Group report, 70 per cent of firms have already used cloud technology in some form or another. It has been demonstrated that firms who used this technology grew by 50% more than their competitors. As a result, an increasing number of organisations are eager to utilise the benefits of cloud solutions to add more value to their service offerings and, as a result, increase their profit margins. Cloud solutions have already made a significant difference for major enterprises.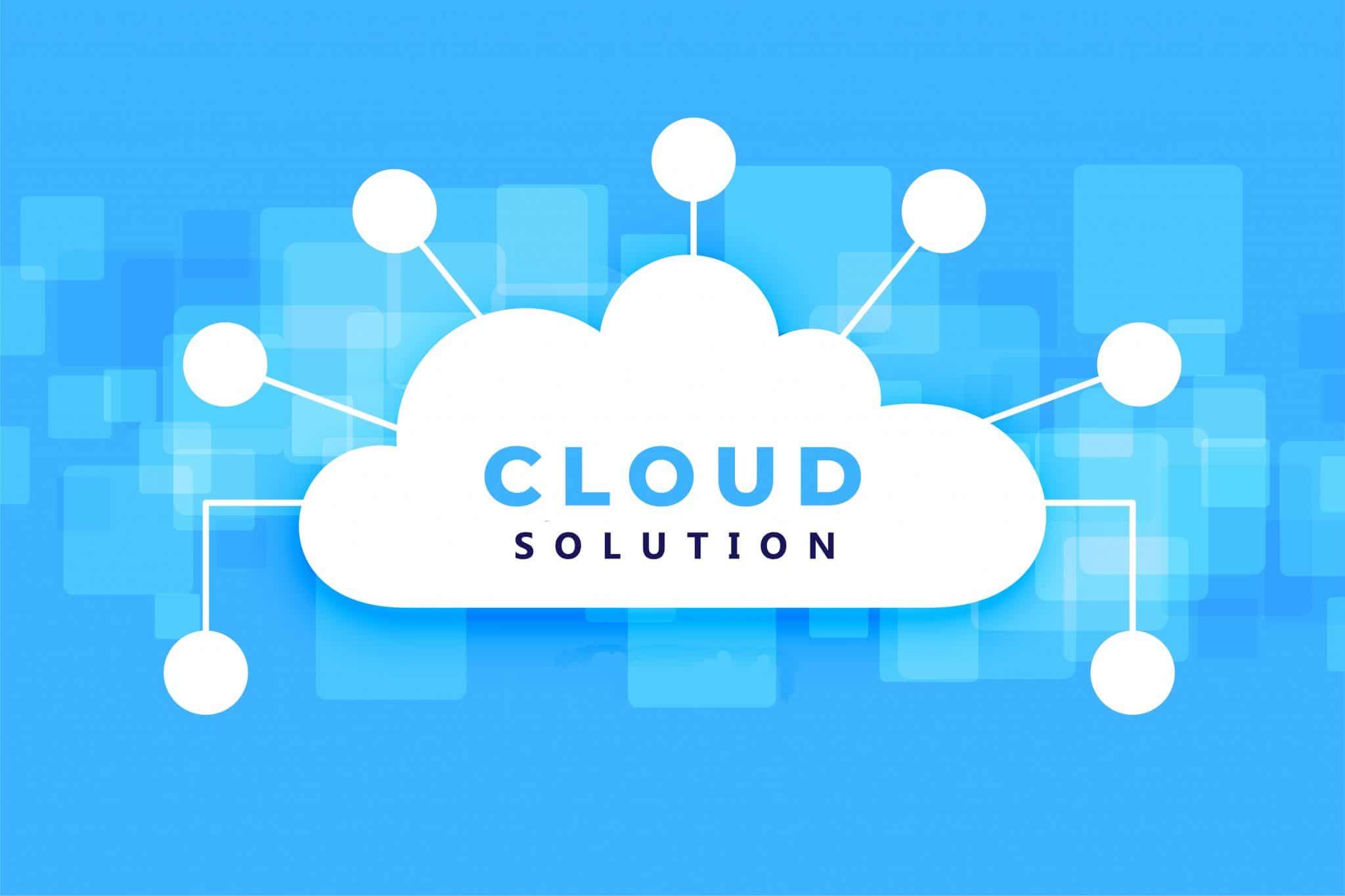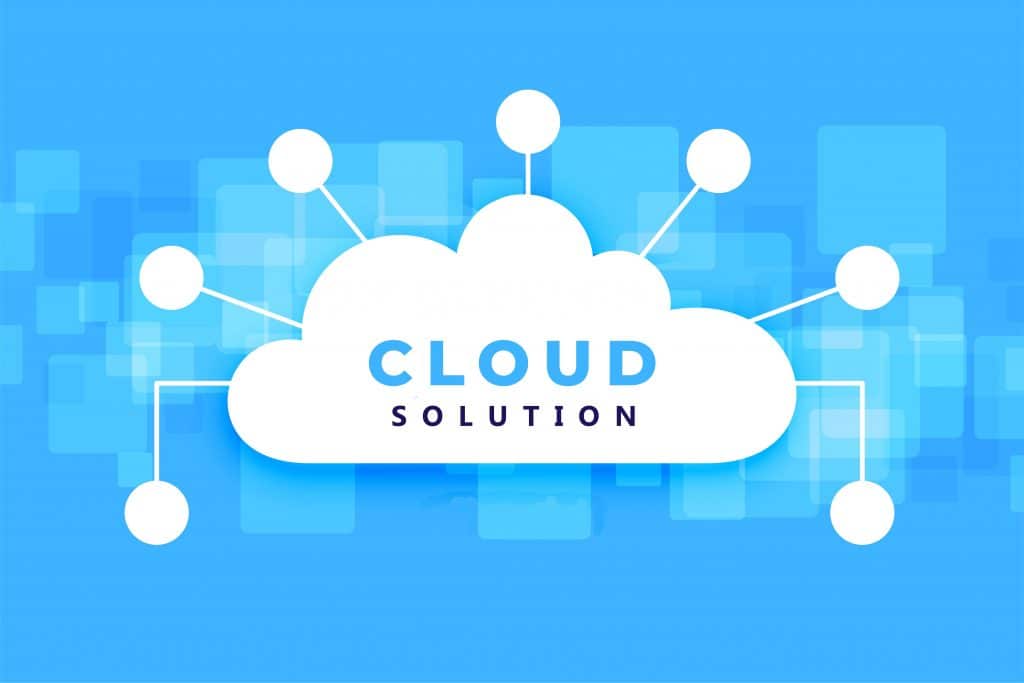 So, what about small and medium-sized enterprises?

 
Well, the nice thing about cloud solution is that it doesn't require a heavy investment to be set up. They do not need to be acquired or integrated with a high-end IT infrastructure, which makes them a valuable resource for small firms as well. Are you a small considering cloud solution but unsure whether you should? The weightage of its benefits appears to be substantially greater than these rising questions. Still, got questions?    
Let's dive deeper into the subject to discover some surprising statistics about how cloud solutions can benefit SMEs.   
1. Ease of software management
Hosting apps on the public cloud reduces the need for extensive management. Not long ago, if your company wanted to employ a new software platform, it had to go through numerous stages. First, you'd buy the programme and the necessary amount of licences. Then, you'd get the gear needed to host it, manage the installation, and deal with any data migration and security concerns that arose. It was a significant endeavour that, in many cases, would have to be done every month as software changes necessitated.   
Public cloud computing facilitates the adoption of Software as a Service (SaaS) models. Applications hosted in the public cloud are easy to administer. The cloud provider handles upgrades and updates, removing a large amount of labour from your IT personnel. You'll always have the access to the most up-to-date software features or guarantee that an updated patch is implemented, while your team is free to focus on higher-level strategic issues.  
2. Streamlined Workflow
Communication is critical to ensuring a seamless procedure and efficiency. The simpler the means of communication, the lower the possibility of inaccuracy. Cloud enables this through shared document management across several platforms, allowing for easier communication between staff and even with the clients, as they can immediately access the material which results in no room for misunderstanding. As a result, organisations that have yet to implement cloud technology are intending to do so shortly. Let's get a better understanding with the help of Odoo as an example because the integrated ERP system uses consolidated data due to which activities and workflows are extremely visible. Employees, for example, may readily monitor the work of their colleagues if the ERP system is coupled with the project management application. Transparency in an enterprises' process leads to improved productivity and relationship management.  
3. It's highly flexible
Cutting expenses and increasing profits are key goals for every small and medium enterprise's owner trying to develop their organisation. Cloud technology provides you with the chance – Your company may save a lot of money on investment by using the pay-as-you-go model. By incorporating the cloud into a business strategy, SMEs may avoid the trap of advance payments, which harms business growth. Cloud technology is well-suited to the ever-changing economic dynamics of SMEs, enabling them to scale up or down at any time without paying additional fees.  
4. Security, a big issue?
Security breaches are a public threat that every company must address. Yes! We get it. When it comes to SMEs, however, they have serious ramifications for brand image. They are under the strain of building goodwill in the market and standing out to thrive. To survive and succeed, firms must first acquire the trust of innovators and early adopters, according to the rule of diffusion. Data security is critical to gaining this confidence, and keeping this in mind a Cloud ERP does its homework daily to ensure that your data is secure and that the finest security practices are used on their hosted version.  
5. Scalability
Cloud-based services are scalable and dependable. By utilising cloud technologies, SMEs may prepare for consistent and planned development. As your firm develops to new locations and grows its workforce, you can easily scale up to the next level of services by adding users and servers. There is plentiful additional software on which you may scale up or scale down based on the unique needs of your organisation. For example, if you are preparing to launch a viral online campaign and anticipate a high volume of visitors to your company website or application, you may scale up for a few days and then revert to your original plan. Cloud solutions outperform traditional software in terms of dependability. Also, automatic software upgrades are another crucial element that makes cloud systems more stable.  
Conclusion  
SMEs may employ cloud-based services to manage their IT demands more efficiently and cost-effectively. The availability of ready-to-use safe building blocks frees up important resources for critical corporate responsibilities. Cloud solution enables you to add tools as they are required—scalable solutions that keep up with your company's growth. Putting more of your business framework on the cloud makes it easier to keep operations moving in the event of a disaster or, more realistically, to move your tech staff from a reactive to a proactive mode. Do you need cloud solutions for your small business? Get in touch with us! Target Integration assists businesses by providing ERP software services across the business cycle. In any case, looking for ways to incorporate cloud computing into your business is a guaranteed road to success.