Odoo has taken the place of the conventional ERP program. The flexibility to be customized and integrated are two of the key features that set Odoo ERP Solutions apart from other types of software. The solution includes a wide range of tools and applications that simplify several management tasks.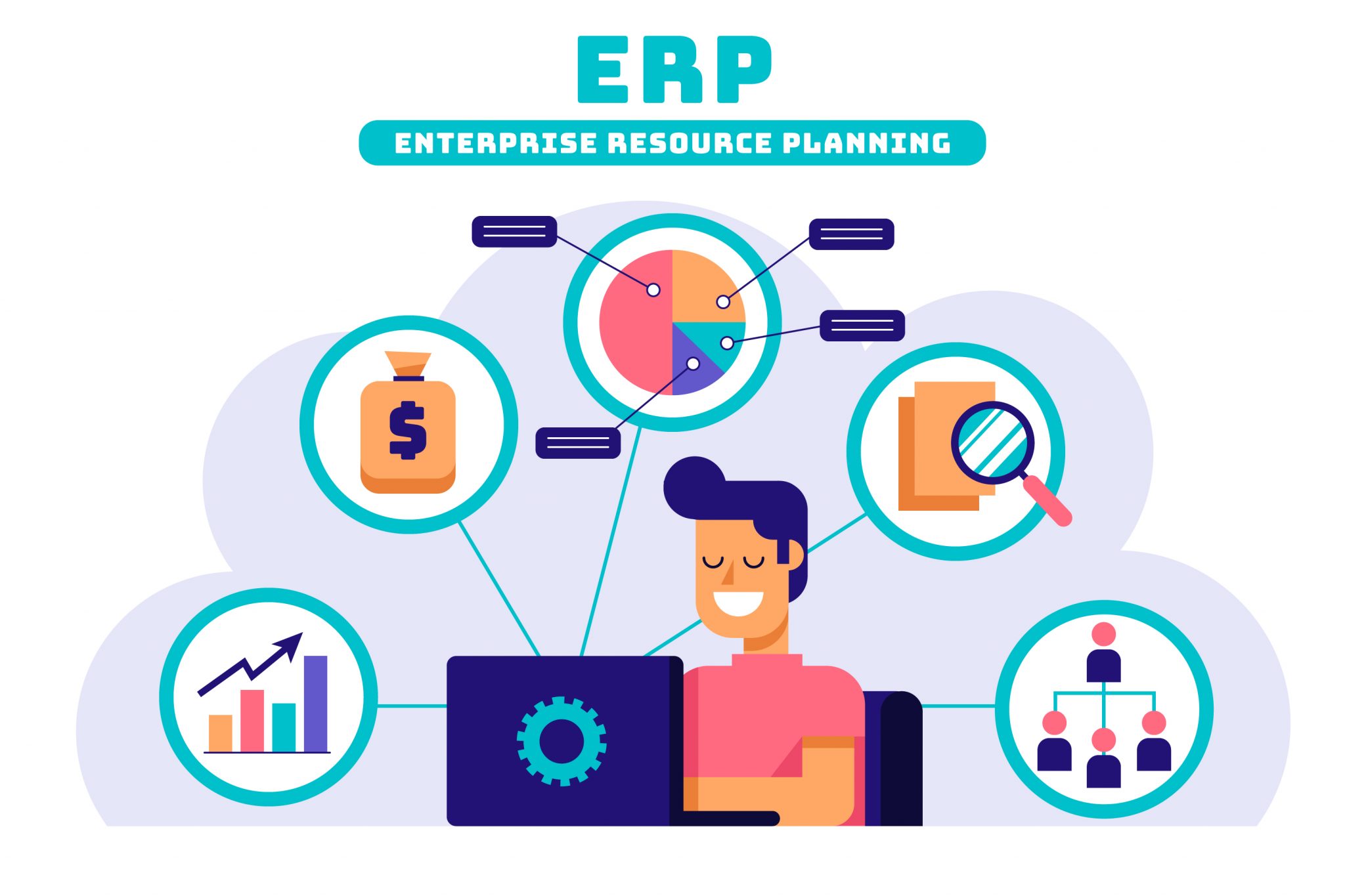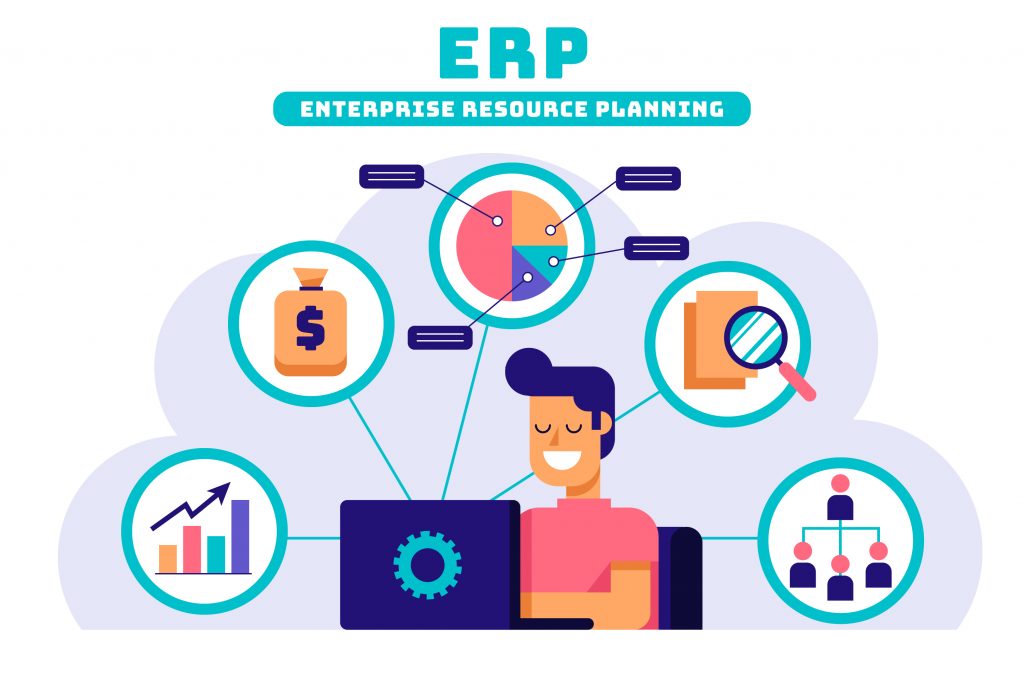 In this article, we've outlined 5 factors that every company should think about before implementation. Let's get going.  
1. Open source – not free
The first thing to know about Odoo is that it is open-source software and it has a community and an enterprise version. But often a user confuses it with free. So, open source does not mean it's free.  
With freedom comes the great responsibility 

 
Odoo has a huge number of modules, applications and partners that you can work with but still, that freedom means that you need to take care of the cost that will be incurred in your implementation.   
Don't over-customize, keep it simple
Don't over customize and keep it simple is one of Odoo's philosophies. A user should understand that ERP in itself is a huge resource and should be kept as simple as possible. One of the common mistakes that companies make and should be highly aware of before implementing ERP software is that they don't need to over-customize their ERP system. They need to keep it simple and keep in mind that every customization that they do has an impact on the cost of implementation.    
Taking into consideration the maintenance cost

 
Apart from the cost of actual customization or handling the module, businesses should also take into consideration the maintenance cost that will be brought in apart from the implementation cost. As Odoo is evolving fast and they release a new version every year, that means theoretically every year the user will have some maintenance cost depending on the customization.   
2. Odoo has a variety of applications
As Odoo has a variety of applications, it's modular and has an eCommerce marketplace from where you can buy applications. But what is important here is to choose only those that need to be implemented.   
Choose the apps to implement 

 
Often small business owners get too excited and are confused with the overwhelming number of applications offered by Odoo in various areas of the business when they first explore Odoo. As a result, they often end up implementing all of it. Businesses need to understand that every app has its implementation and maintenance costs. And curious business owners need to be very careful with what they need and at what time.   
Eventually, it's a modular integrated system and you can install every application but when you start implementing, you need to choose the right apps that suit your needs.   
Identify and prioritize your requirements

 
On every ERP project and Odoo, you need to identify and prioritize what your requirements are, and that can be done through a GAP analysis by your Odoo implementation partner to understand what your actual requirements are, and which ones to prioritize by doing a muscle analysis. By doing so you can control the scope and budget of your project.   
Trust your partner when he says no, see what you need 

 
Another important thing to keep in mind during Odoo's building strategy is trusting your Odoo implementation partner when they say no. Often small business owners and even the established ones aren't aware of the modules that they actually need to implement and are carried away by looking at a huge set of applications in Odoo. So, to save the implementation cost and time, business owners need to trust and listen to their implementation consultants when they say no to a particular app that might not be a priority at that particular point in time.  
3. Odoo is intuitive and simple to us
Odoo, being a user-friendly software, is one of the reasons it is that it is a highly competitive software.         
Simple to use but don't neglect the training 

 
Even though Odoo is simple to use but you should never neglect the training. Apart from the fact that it is highly intuitive and you can see what you are doing, it's really important to train your users and make sure your needs are met and you no longer remain clueless about any functionalities.        
The better you understand the more you get out of it. 

 
Getting to know Odoo and learning all its features is very important for you. The more you know, the more you'll be able to do it and the more productive you're going to be. Odoo being an Open-source software has this main advantage.  
Give time to your employees to learn and adjust.
You need to give time to your employees to learn and adjust because often companies get their employees on the run right after the Odoo implementation is done, leaving a very limited slot for an employee to have a complete understanding of the new system and adjust to the new reality, which often leads to errors in the operation.    
4. Odoo is an ERP that is evolving fast
Odoo is an ERP that is evolving quickly. It releases a new version every year, which means before you implement Odoo, you need to simulate the process.    
Before you implement Odoo, you need to simulate your process. You need to make sure that the Odoo version in your current system can support the process so that your Odoo implementation partner can choose to take it one by one, simulate that and make sure that the outcome of the process is the way you expected.     
Test the system before going live 

 
One of the significant points is that Odoo, especially the SAAS version releases new versions every year, and updates and bug fixes every two weeks. So, you must test the system before going live, and make sure that the current system you will use works perfectly fine without having any bugs to fix for later. And that is something that has to be done for every single process and should never go live without testing every process from the client's perspective.   
Make sure you evolve with it 

 
The ERP system is the heart of any enterprise, as it helps a manager manage their company and the users do their job. You need to make sure that you evolve from time to time in the same way as Odoo does, i.e., by adding new features and updates etc. So, you need to stay updated and have a regular catch-up with all the new functionality that Odoo brings from time to time.   
5. Odoo is good but still, it can fail
Last but not least you need to accept the fact that despite being one of the best resources out there Odoo still can fail. So. To avoid it you might need to consider these three facts:   
Implementing Odoo into a business process is not the final destination but selecting the right partner is also of utmost importance. Knowing the perspective of both partner and client is crucial to how the Odoo implementation has to be done, to stay on the page and avoid later conflicts.   
To reach your final destination, you need to make sure that you have a proper implementation plan structured throughout your implementation journey. In every area of different implementation phases, training has to be planned to avoid hassle and confusion for later.     
Odoo is a framework to run your business. So, use it properly 

 
Odoo is a framework that could help your business run efficiently if used properly. To make the most out of it, you need to understand the system properly. Sometimes you might even need to adjust your business accordingly to avoid any over-customization and making the system complicated.   
In a nutshell
Implementing an ERP is a significant shift for a small or medium-sized firm because it can be expensive and because you would be using different business terms but still functioning in the same manner. Additionally, it would require time and training for the staff members using the old system to become acclimated to the Odoo environment. Additionally, there are a number of constraints to take into account when conducting or starting this significant step in the implementation process. Additionally, if company operations have an open mindset and are receptive to the advice of their ERP experts, this might completely transform your organization and be simple to implement.