According to GSMA real-time intelligence data, 67.03% of the world's population own a mobile phone. Recorded figures by the screen lock app, show that approx. 110 times a day people check their mobile phone screens. The total number of times we check our mobile phones is mind-boggling!
Visionary companies and leaders who saw this coming have already started tapping around these opportunities. They have stepped into this world of digitalisation and began creating their marketing strategies. The best part of the digital landscape is that it has no boundaries so anyone who wishes to take advantage of it, can dive into this world right away.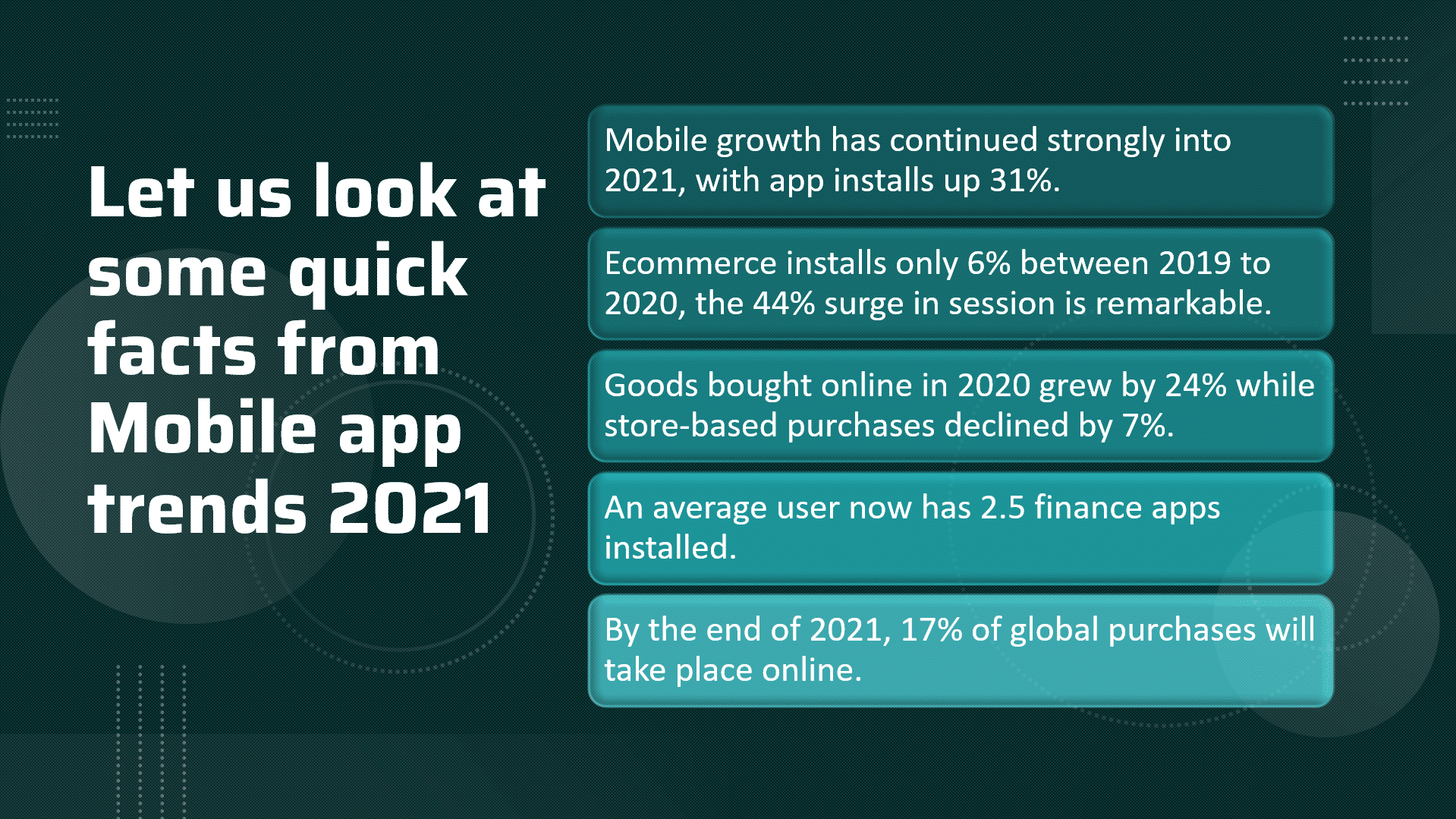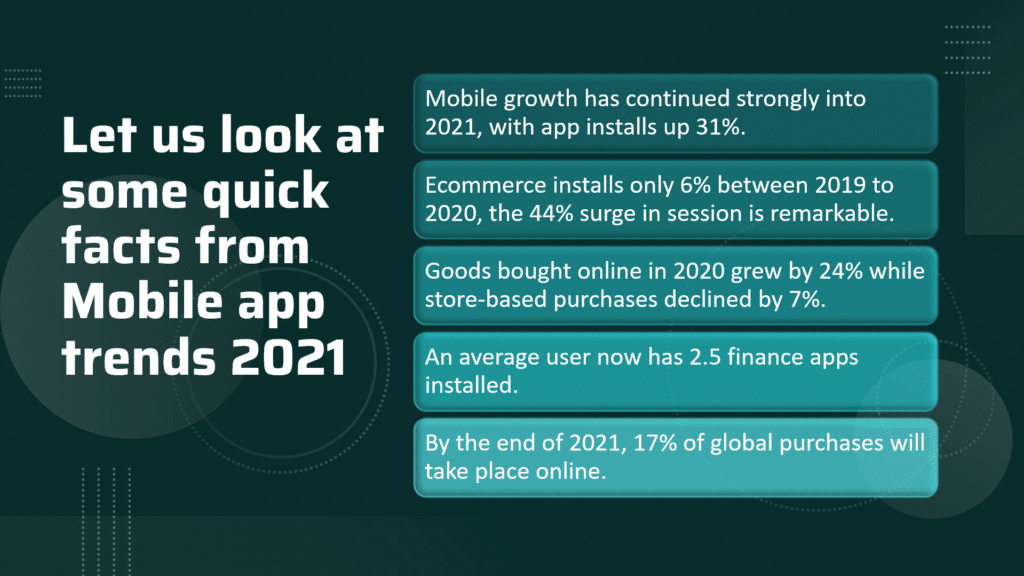 Today, where mobile phones have become a part of life, having a mobile application in your business plays a vital role in its growth. Mobile apps have made it very simple for consumers to get information about the products. It has changed the way we look at our businesses. In this blog, we have cited the benefits of mobile app development and the reasons why your business should opt for it.
Let us look at some of the benefits of using mobile applications in your business:
1. Increased Visibility
The right marketing campaign will enable you to target your customers effectively. By ensuring that your brand is visible to their phone screens, you can simply increase your brand visibility. When consumers find that your products and services are useful, they will engage more with your brand. It will also help you to connect with them.
2. Cultivate Customer Loyalty:
Through the benefits of mobile app development, you can provide personalised solutions to your customers. By offering different promotional discounts and rewards you can increase customer loyalty. . Mobile apps help businesses to develop lasting connections with their customers.
3. Build a Stronger Brand:
As mobile apps facilitate personalised attention towards your target audience, it enables you to deliver the right solution to your customers. Mobile apps will help you to enhance the overall consumer experience by providing desired services and products. With a better consumer experience, you can also improve customer retention.
4. Provide More Value to Your Customers:
Mobile apps provide a significant way to offer rewards through loyalty programs. Referral bonuses, cashback, and coupons are strategies that promote your brand as well as provide value to your customers. Mobile apps also help businesses to engage with their customers in real-time and offer them solutions and answers to their queries.
5. Higher Customer Engagement:
By adopting different marketing strategies and facilitating customised solutions, mobile applications enable you to improve customer engagements. Actions like notification for offers reminders, sale notifications, new product notifications, etc. will help you inform your customers of various schemes and plans.
6. Direct Marketing Channel:
The most significant and rewarding benefit of mobile apps is that it creates a direct marketing and communication channel with your customers. Push notification on apps will enable you to catch your customers' attention by offering various discounts and offers. This will help you create higher customer engagement.
7. Reduction in Costs:
Mobile apps can help companies reduce operational costs significantly. With personalised applications, information like customer data, forms, records and work orders, etc. can be simply saved online. This means fewer manual entries and increased cost-saving processes.
8. Boost Profits:
Customised application development has helped businesses in creating an on-demand marketplace. Studies show users clocked up an estimated 128 billion sessions in food and drink apps in 2020. (Source) With customers willing to take advantage of such services this has changed the way of doing business. App development has helped companies scale their operations and boost profit.
9. Better Customer Service:
If you are a service provider or a product seller, mobile applications can turn out to be one of the best ways to deliver better customer services. It enables you to give personal attention to your client's requests quickly and efficiently. Sharing useful information through blogs and social media which can easily be accessed over a mobile app by your customers, helps you grow customer satisfaction.
Take a look at how major industries are using mobile apps that are leading them to new areas of development and advancement.
1. Retail Industries:
Rapid emergence of mobile phones has in fact opened up a new avenue for retail businesses. The State of the Mobile 2021 reveals that collectively people spent 82 billion hours on shopping apps. (Source) Retail business apps are proved to be very helpful in providing complete information about the products and services to its customers. With an attractive and user-friendly app interface, retail companies can connect with a much larger number of consumers.
2. Manufacturing Industries:
More and more manufacturing companies are using mobile apps to meet the specific needs of their business. For example, they use mobile apps to have access to real-time inventory, shipments, deliveries, etc. And enjoy the benefits such as increased employee productivity, faster decision-making, improved resource management, and accuracy of compliance data.
3. Insurance companies:
Mobile apps have transformed the way of working of Insurance industries. According to the State of Mobile 2021, time spent in finance apps during 2020 was up 45%. Total downloads reached 4.6 billion(Source). It has significantly reduced the amount of paperwork for agents. Information regarding the policyholder and related documents can be easily stored in one place with mobile apps. It also helps companies to provide personalised attention to their customers, their queries and increase brand loyalty.
4. Service Industries:
Believe it or not, the service industry has been most positively affected by adopting the "digital mobile app era". On-demand apps are working pioneers in bringing in this new change. Everything that a consumer asks for is at their fingertips today. Be it a salon, electrician, car, repair, fitter, and more, the benefits of mobile apps are boosting growth in the service industry.
5. Healthcare:
Healthcare fraternity is nowadays using different apps to be able to serve the patient in need with their services. There are apps for booking an appointment or consultation with the doctor, reminder apps for medicines and habit tracking, telehealth mobile apps i.e doctor on-demand, etc. The concept is to serve people everywhere and this has been made possible only by mobile app development.
6. Education:
Who knew students will be studying with the portable devices in their hands? Covid has affected the learning process for students around the world. Mobile apps and technology have done wonders for the industry. There are apps to download books, to appear in exams, to read about respective subjects, and to study live with teachers.
So, as you see, different industries have been taking the advantage of connecting with their customers through mobile applications. An interactive, user-friendly, and engaging interface is what visionary industry leaders seek. These portable devices in hand allowed every business owner to sell and connect with their customers anywhere in the world.
When we see the above data we realise that mobile application is the key to growth in the upcoming years. For a business to be successful it must adapt to changes taking place in the market. For that, it should be open to risk-taking and acceptable to diversification. As they say "Change is the only thing that is constant".
In today's scenario, mobile applications have opened a new avenue for businesses to succeed. It helps businesses to grow, increase more customer engagement, improve customer retention and boost profitability. Some qualities of a good mobile application are user-friendliness, attractive UI, simple (UX) user experience, a responsive app with good speed, etc.
Still confused? get experts to help who will walk you through the whole process. Connect with us
Target Integration provides custom mobile application services in Ireland, UK, USA and India, for businesses to stay ahead in the game. We create personalised applications according to business requirements and curate engaging UI/UX designs. We are experts in delivering android and iOS/iPhone apps. Contact us for best-in-class mobile app development services.