Choose the right SAP ERP for your business in the SME sector
SAP Business One and SAP Business ByDesign are two products made available by a world-leading German company named SAP SE. Generally termed as SAP business solutions, both are made for Small and Medium-Sized Companies. But fulfil complete cost-effective purposes based on the business's orientation and organisational structure.   
It allows most of the business processes to be accessed through a single platform.   
While SAP Business One is a product known worldwide as a perfect fit for small businesses, SAP Business ByDesign is treated as the next level or its advanced form for SMEs. It is aimed at scalable small and mid-market businesses. And it is mostly preferred by businesses with multiple company domains.
SAP Business One - ERP for Small Businesses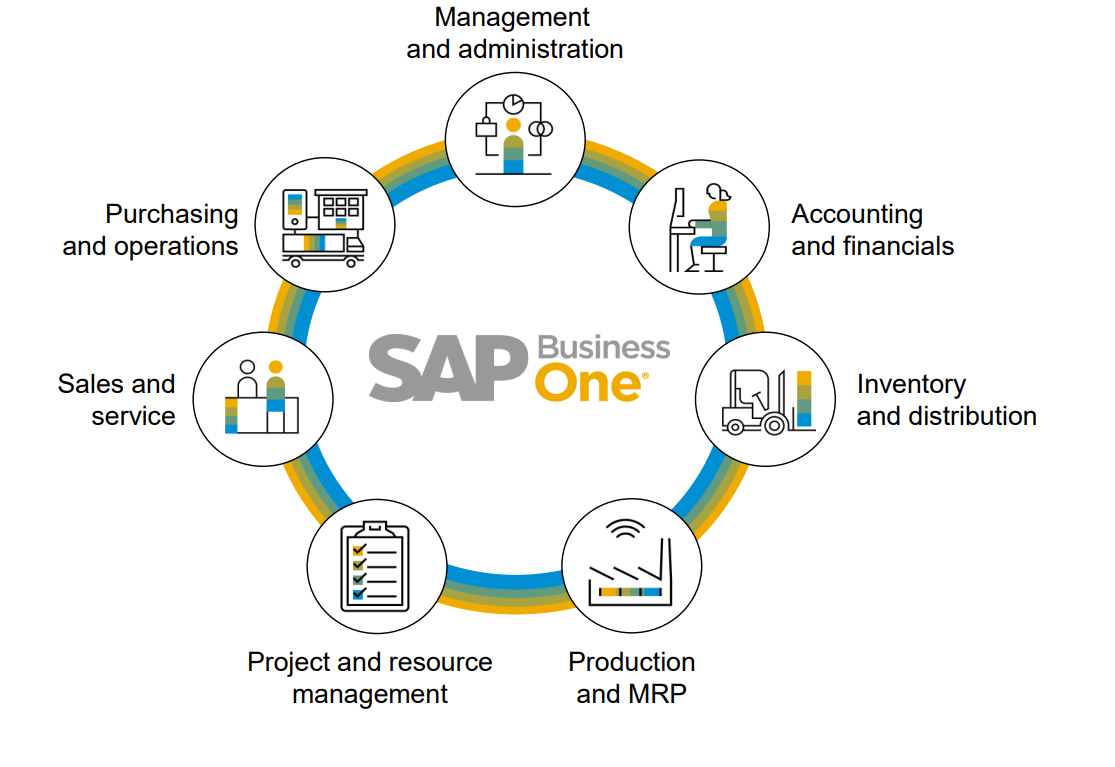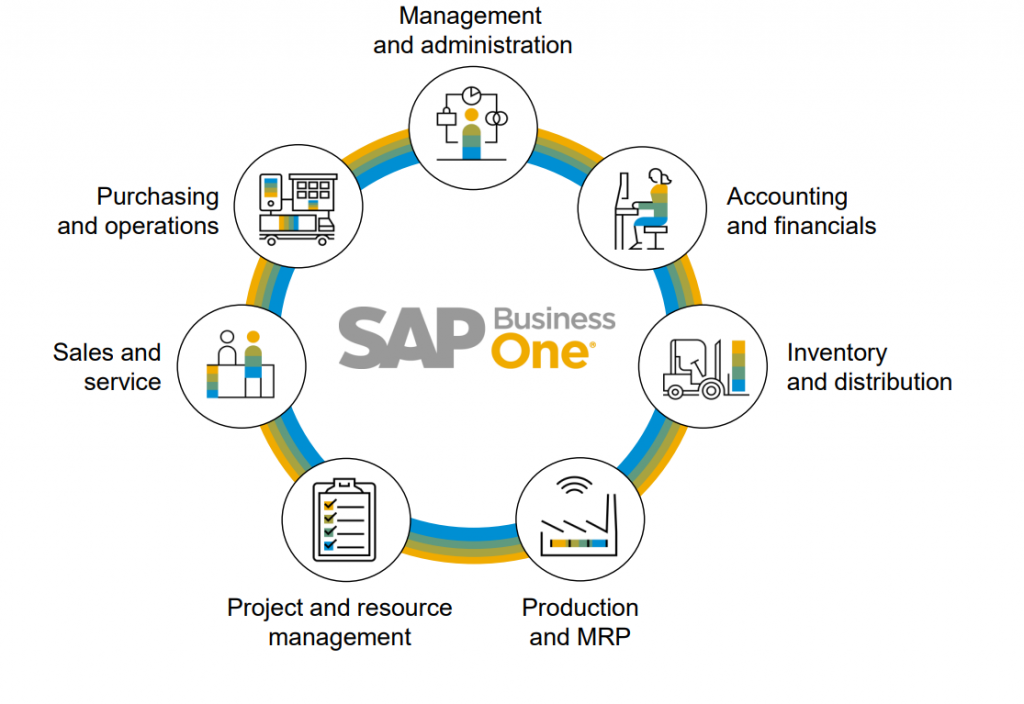 SAP B1 is the cheapest among all the sap products as they are mainly aimed at small business sectors. Its simplicity is its strongest value. Because a small business can easily connect through all the departments, and get transparency between the business processes, SAP B1 does an exceptional delivery and cost-effective value to small businesses. Not to mention, scalability is another factor why a small business can choose SAP B1 for. It allows a seamless transition and flexibility when your company start to scale. 
SAP Business ByDesign yet built for SMEs, is of a completely different structure. It supports multiple company databases. It is different from SAP Business One in its architecture, but still within the cost efficiency for a fully stretched model for a midsize enterprise – more like an advanced sap b1!
SAP Business One was formally a small accounting software which was then acquired and developed by SAP SE. Now it incorporates all the modern functionality implemented under the R&D of SAP. The latest releases are always compliant with global and local needs.   
 The single best and most powerful factor of SAP B1 is its simplicity and the security that comes with it. For a small business, this is an all-in-one solution model that works best within a small budget. SAP B1 delivers high-end business process operations in simple software for small first, usually in its start-up stage, or with fewer end users.    
 Another alluring factor why businesses use SAP Business One is that it is supported by both Microsoft SQL and SAP HANA. This means you can use it both on the public cloud or server. 
 Given are the versions of SAP 1 according to different deployment levels.:  
With a simple database and data sharing across the department, SAP B1 is limited by its usage for only one company domain. For a business trying to run multiple companies with shared databases, SAP Business one has its limitation. Maybe with some custom modification, a business can stretch up to a certain extent. But this is the prominent reason for companies to switch to SAP Business ByDesign. 
What's SAP Business ByDesign?
SAP Business ByDesign is a proven public cloud ERP suite. Like B1, SAP Business ByDesign is quickly configurable, easy to adopt and also to scale.  
SAP ByD is truly a SaaS solution operated completely from the cloud. The SAP HANA cloud database is much faster than the one B1 uses on on-premise (Microsoft SQL). That means you get more functionalities than SAP B1 at a better speed. 
SAP Business One & SAP Business ByDesign Difference
SAP Business One  
Good for commodity export, import, distributions

 
Supports on-premise, private cloud, & public cloud

 
 Can't integrate extra features like travel expenses

 
Targets trading, distribution, and simple production/manufacturing companies

 
SAP Business ByDesign 
For medium sized businesses

 
Designed for manufacturing process. 

 
Scalability to large scale

 
Deployed only on public cloud 
Can be used in multicompanies

 
Targets Manufacturing, distribution, and service industries. Also businesses with multiple company databases.

 
Target Integration as your SAP Partner
SAP Business One and ByDesign are two of the most widely used SAP business solutions. It is because of its global support features. Target Integration has been digitally transforming businesses around the world. With offices in Ireland, the UK, US and India, Target Integration has completed 4000+ projects around the world.  
Keeping in mind that digital transformation is an ever-evolving process, we implement software, especially for small and medium-sized businesses. And we understand the needs with the budget. To reach out to us for a consultation for an ideal SAP solution for your business, drop in your info or contact our experts.