When you try to send email from outlook and get an email saying "Your email program is using outdated address information for [email protected]." then don't worry.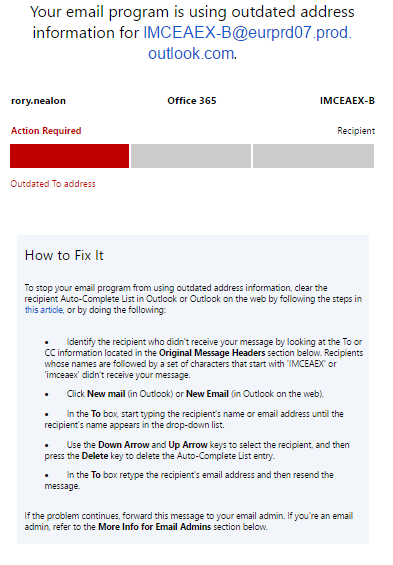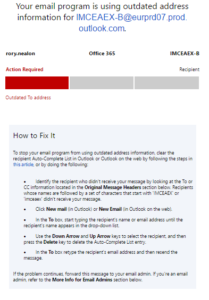 There can be following reasons for the same –
The recent migration recipient email account
Change in the SMTP details of recipient email id
In both the cases the solution is the same, just remove the auto memory of the outlook i.e. when you try to send an email from outlook, in To section (where you enter the recipient email id) outlook fetches the data and show you the auto saved details of the person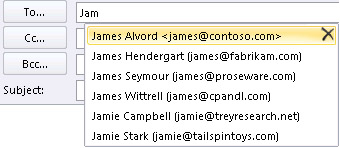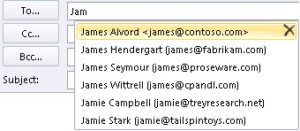 Click on X and remove it from the outlook memory and now sending the email & Eureka !! Your problem will be sorted.
Don't forget to like and share our posts !!