Target Integration and business action advisors are coming together and organizing an event on 21st June at Dooley's Hotel, Waterford City, Ireland. In this event, Rohit Thakral (CEO of Target Integration) and Michael Armitage (Consultant at Business Action Advisors) will be discussing the idea of proper sales management with SMEs in Waterford/Wexford and Kilkenny area.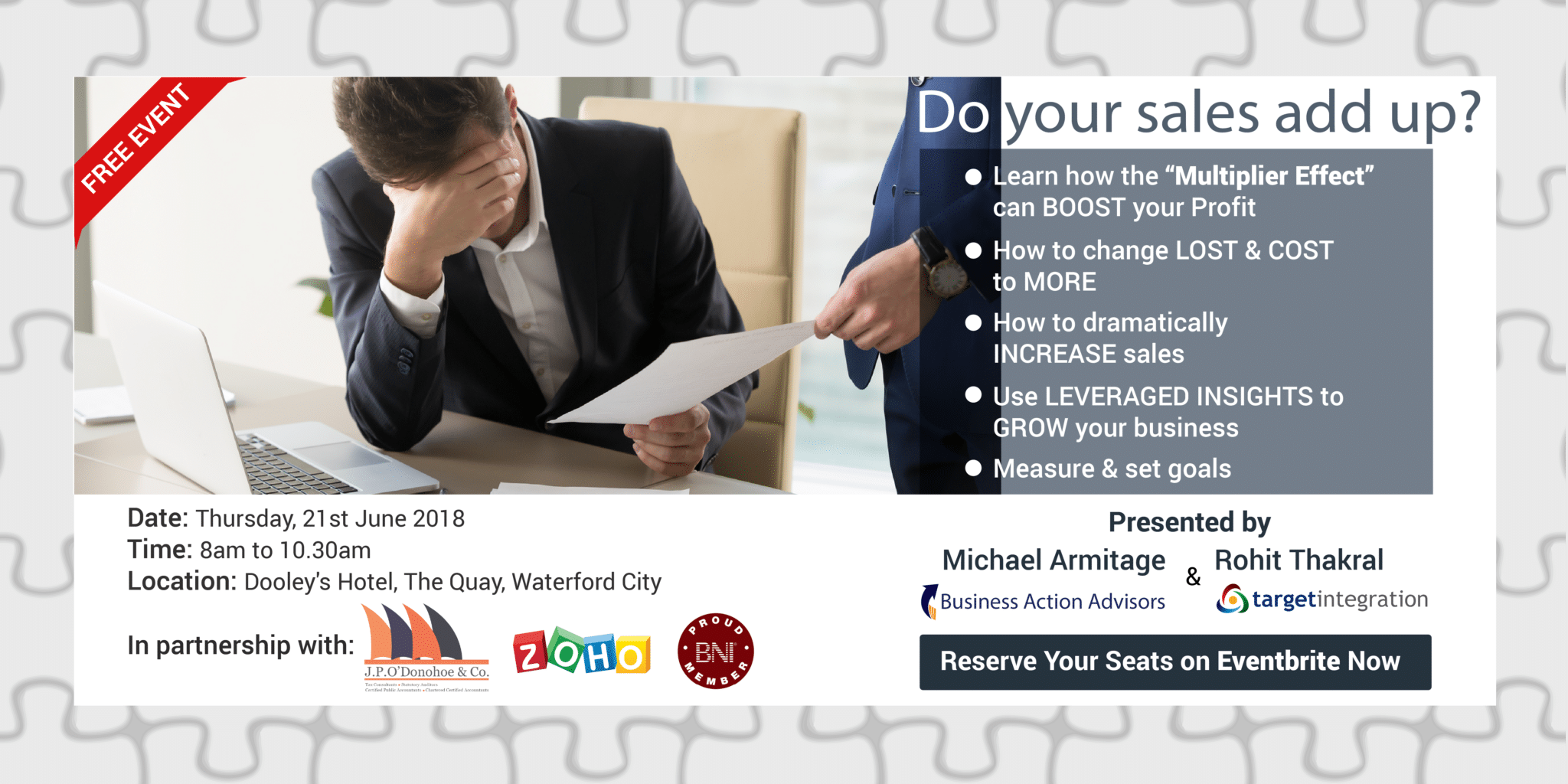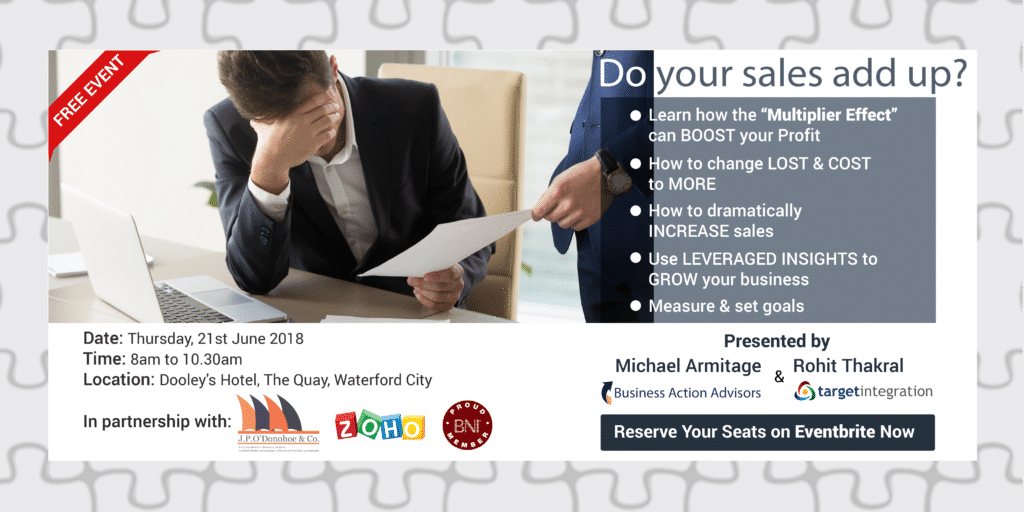 Both experts will interact with Business Owners and Sales Managers and guide them how to increase sales of their business. It is a good chance for business owners who are running a business and looking for ways to increase sales to speak to the two consultants and get their first-hand knowledge and experience of working with other SMEs in the countries to get the best out of their sales teams. Here is a list of interesting topics that will be covered by both experts during the event:
Learn how the "Multiplier Effect" can BOOST your Profit?

How to change LOST & COST to MORE

How to dramatically INCREASE sales

Use LEVERAGED INSIGHTS to GROW your business

Measure & set goals
This is a free event to join where people will get a chance to meet two experts who are best in their industries and can ask questions on how to boost or increase sales of their business.
Michael Armitage has an experience of over  35 years with the proven record of adding values to businesses in various verticals. He worked with both small and big size companies and helped them in achieving extra profit for no extra cost.
Rohit Thakral, CEO of Target Integration and has more than 16 years experience in managing large CRM, ERP implementation projects, software development, cloud migration, etc and helped various industries such as manufacturing, wholesale & distribution, retail, etc.   
This event is supported by JP O'Donoghue & Company Accountants, Zoho and BNI. The entry for this event is free and seats can be booked at https://bit.ly/2JKn81n. To know more about event contact us at [email protected]
Event Venue
Dooley's Hotel
The Quay, Waterford City
Ireland
Date: Thursday, 21st June
Time: 8 AM to 10:30 AM