Know Odoo ERP –  for your business operations.
An all-in-one business management software by Odoo. Odoo ERP targets every company size – small, medium, or large. It provides a variety of services that helps any company to organize, manage, automate, measure, and optimize their business operations.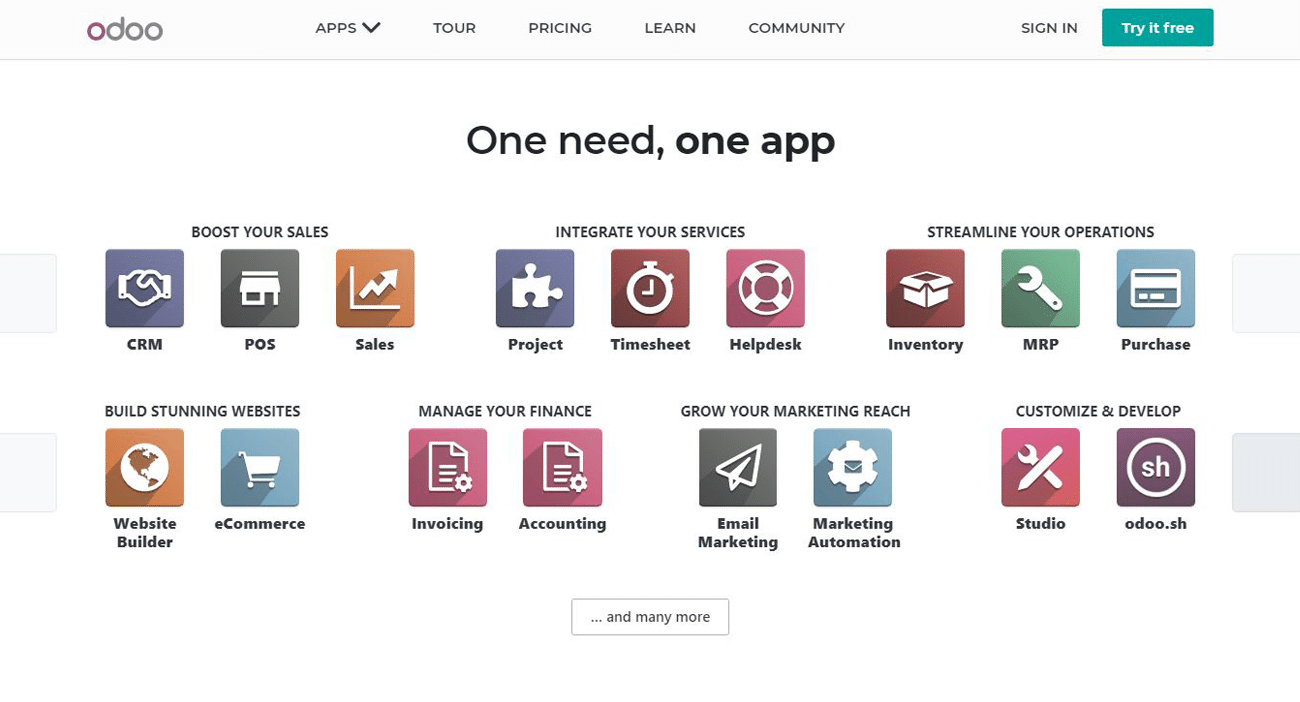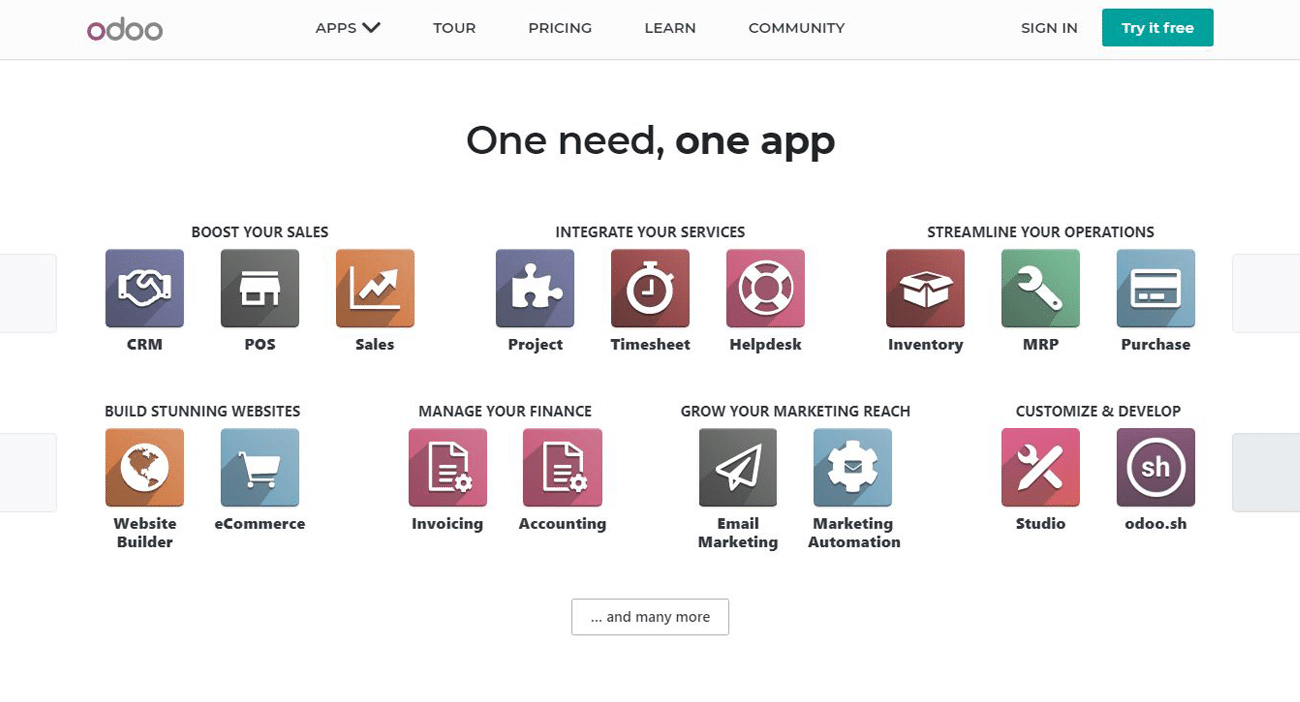 Multiple versions offered by Odoo as they focus on every company size needs and requirements. Choose your version of Odoo and turn your daily worries into efficient management. Optimize your company resources.


Odoo ERP hosting versions defined.
Let us help you in deciding – which Odoo ERP hosting can be beneficial for your organization. 
Odoo ERP is available in three versions –
Odoo On-premise

Odoo.SH

– Odoo's Own Hosting Environment with support for Custom Addons – We will skip this for the sake of the length of this article.

Odoo SaaS (Software as a Service)
Odoo On-Premise
If you wish to go with Odoo On-premise hosting type, then your IT department or your hosting provider, who can be your Odoo partner as well, has full control over the server infrastructure. If you are ok with deploying the Odoo ERP in your organisation boundary and taking the responsibilities of IT infrastructure. Then you are ready to go live with Odoo On-premise hosting type! 
To be specific, for Odoo on-premise version you need to be ready as its deployment and functionality will solely be your responsibility after Odoo ERP implementation. A number of hosting providers provide Odoo hosting for your Odoo On-Premise in public cloud environments. You can also talk to us at Target Integration and we will be happy to provide you a suitable Odoo Hosting in Public Cloud e.g. Digital Ocean, Memset, Amazon AWS or Microsoft Azure.
Let's talk about the advantages & benefits of Odoo On-premise ERP system
IT department will have total control over IT infrastructure. So, technical support is not required.

IT department can manage all updates. So, only functional support is provided by Odoo.

IT department can add their own/third-party modules as Odoo ERP is open-source.

IT department can add any custom development to this hosting type.

This version is valuable when you have some contractual commitments with customers. Because they are achievable as you store your data on your organization's servers.

Data security is in the hands of the organization.

Greater ability to customize.
Let's talk about the not so good points of Odoo On-premise hosting version.
IT department has the major responsibilities to behold the Odoo ERP. Hence, a substantial workload.

A good investment to develop a good IT team for your organization. Typical task.

Require regular updates by the IT team to keep the system up and working.

IT infrastructure costs a good sum of money. You need to buy a server, firewall, and gateway.

Regular server monitoring by the IT team is a must.

Growing quick is good but with Odoo On-premise, you need to invest more servers as the client base increases.

With this hosting type, you will only receive 1 copy of the system.

The implementation process can be very time consuming and will take long work hours to set up the total base.

The backup of data will solely be the organization's IT department's responsibility. As data security is in the hands of an organization.
 Services and features you will lose in this case:


Odoo ERP hosting type 2 – Odoo Saas (software as a service).
Why should you go for Odoo SaaS hosting type?
You have a poor IT team or don't want to manage one.

You want to reduce your budget as much as possible and so need to have an economical solution.

Your business requires a standard ERP system implementation.

You need no custom modules integration.
Let's talk about the advantages & benefits of the Odoo Saas ERP system.
Auto-updates:

The Odoo ERP system gets an auto-update. This enables security patches and fixes bugs.

Server

: Odoo hosts data on several servers (cloud). In simple terms – purchase no additional server.

Server Monitoring:

Server monitoring every 5 minutes.

Support

: You will get functional support.

Additional copies:

There are 2 copies available to the client for the same system.

Cost-effective:

As there is no infrastructure required for Odoo saas hosting. So, it is very economical.

Customizations:

This offers greater stability and continuous updates.

ERP implementation time:

It takes very little time as it involves no infrastructure. A simple sign up works. Add your apps as required as soon as you subscribe to its package.

Backup:

The backup is on two servers and both servers are at a different location. With this take leverage of every 6-hour encryption. Hence, no loss of data.

Security:

Odoo takes care of your data. Be at ease.
Let's talk about the disadvantages of the Odoo SaaS ERP system.
Auto-updates:

The Odoo ERP system gets updated automatically. It can sometimes affect your system as these updates are non-reversible.

Technical support:

You will not get any technical support in this hosting type.

Less customization support:

This version of hosting has a lot of restrictions on customization. Therefore, no bespoke development for your business requirement is possible with Odoo saas.
Have a look at the quick comparison between Odoo SaaS vs Odoo On-Premise.
Features
Odoo SAAS
Odoo On-Premise
Updates

Both Os and System are always updated

Security Patches + Bug Fixes

Responsibility of IT Staff or Your Odoo Partner

Server

Hosted on Several Servers (cloud)

May have an extra expense on servers and security

Monitor Server

Service monitoring every 5 minutes

Responsibility of IT Staff or Your Odoo Hosting Partner

Support

Functional Support

Technical &

Functional Support provided by your Odoo Partner 

Additional copies

The client receives 2 copies of the system

You can have as many copies of the system as long as your server supports

Cost

Cheaper upfront investment

Another cost in addition to your Odoo license

Customization

Offer greater stability and continuous updates

Greater ability to customize & configure

Setup

Typically takes less time to setup

The process can take a little longer

Backup

On two servers in different places

Every 6 hours

Encrypted

Responsibility of IT Staff or your Odoo partner

Security

Data Security is in the hands of Odoo

Your Odoo hosting partner or your IT provider is responsible for the security of your data.

Data Location

Data is hosted in Odoo's Data Centres

You can get the server hosted in any data centers or public clouds around the world.

Talk to us if you would like more information about hosting Odoo in the UK or Hosting it in the United States or Hosting in Europe
Adopting the right deployment strategies can benefit your business. Choose and relate which version is best suited for your organization – Odoo saas or On-premise? Target Integration is a gold partner with Odoo. We have deployed multiple Odoo ERP solutions for our clients. 
Target Integration as your Odoo ERP software service provider brings you innovative and practical solutions. We can help you with various services like backup data, security, server monitoring, a dedicated project manager, and an experienced professional team to handle your organization's ERP needs. If you wish to connect with us. Contact us today.