It's important to maintain a strong relationship with customers. Collecting payments from your customers is vital as well. With good accounting software, you can track your payments but for Enterprise resource planning software, ERP, it is much more. While you take care of receiving payments from customers, ERP software would take care of its entire data processing in the background.   
SAP Business solutions – ByDesign and Business One
SAP Business Solutions are a portable range of software solutions from SAP SE. SAP Business ByDesign is such a product suited to run small to medium-scale industries, Business One is its more familiar product that is completely suitable for small businesses.   
Receiving Payments
When you send payment invoices or receive payments from customers, it is important that your data is unified in the system. Ran on Cloud technology, SAP Business ByDesign is fast and scalable for small to medium-sized industries.  
In this demo video by Target Integration's SAP Consultant, Disha explains how to receive payments from customers using SAP ByDesign software.  
From SAP ByDesign Workcenters, find Customer Invoicing Workcenter.   
You'll get Customer Invoicing- Invoice Documents. From its main drop-down, select "All invoice documents". Select your customer's invoice ID to edit.   
This customer account will be opened on another tab. You can quickly edit from the current view ("Basic view") or enter more details in "View All" mode.    
This tab gives all the invoices related to the selected customer account.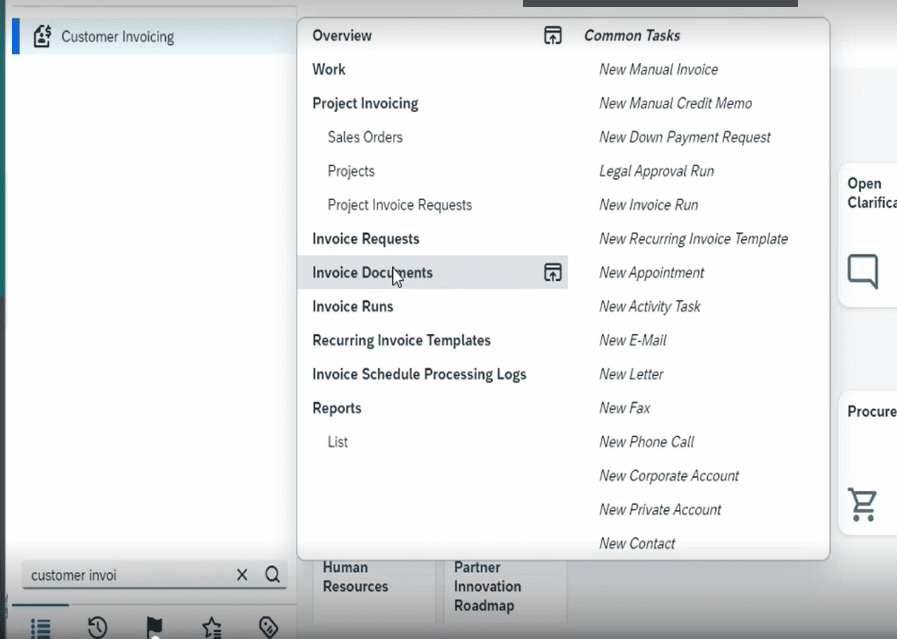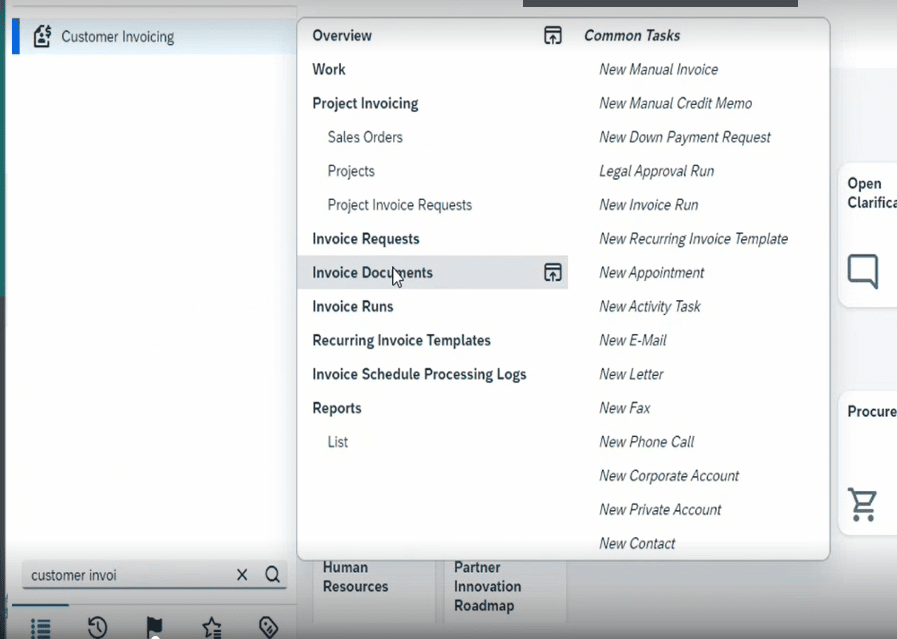 Secondly, we go to receivable Workcenter and choose the same account.   
In the customer account monitor tab, choose from the drop-down to 'Pay Manually By' incoming checks. Fill up the check number.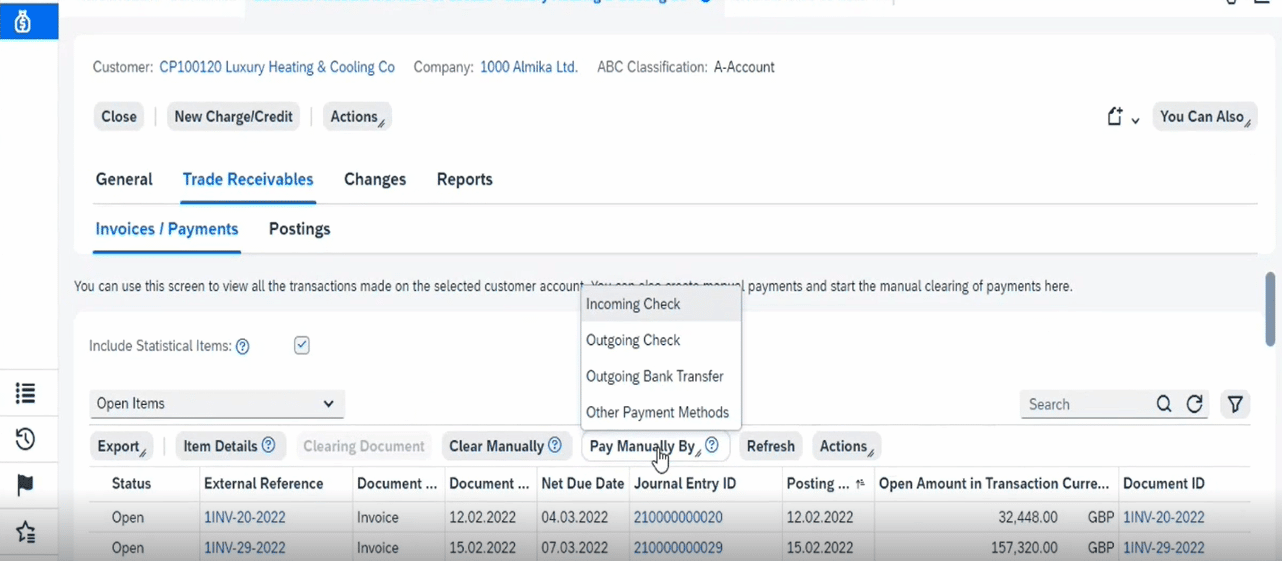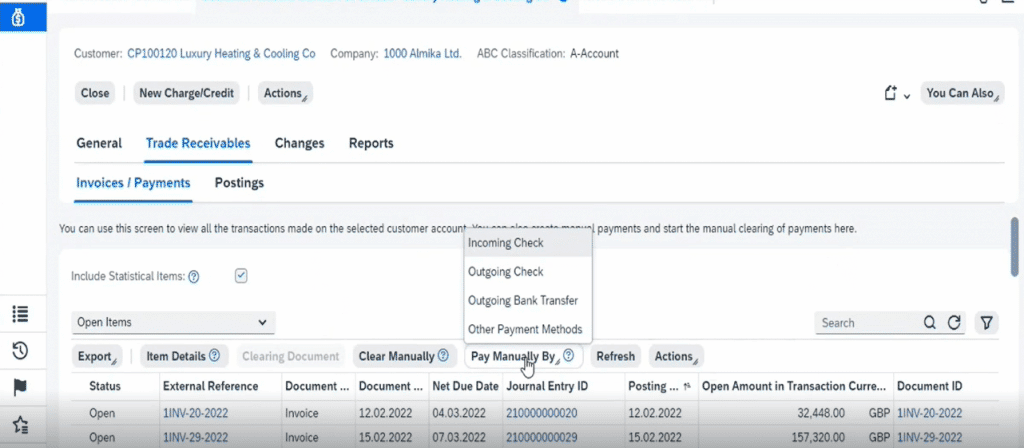 You can find the new invoice in the Document Flow tab as well.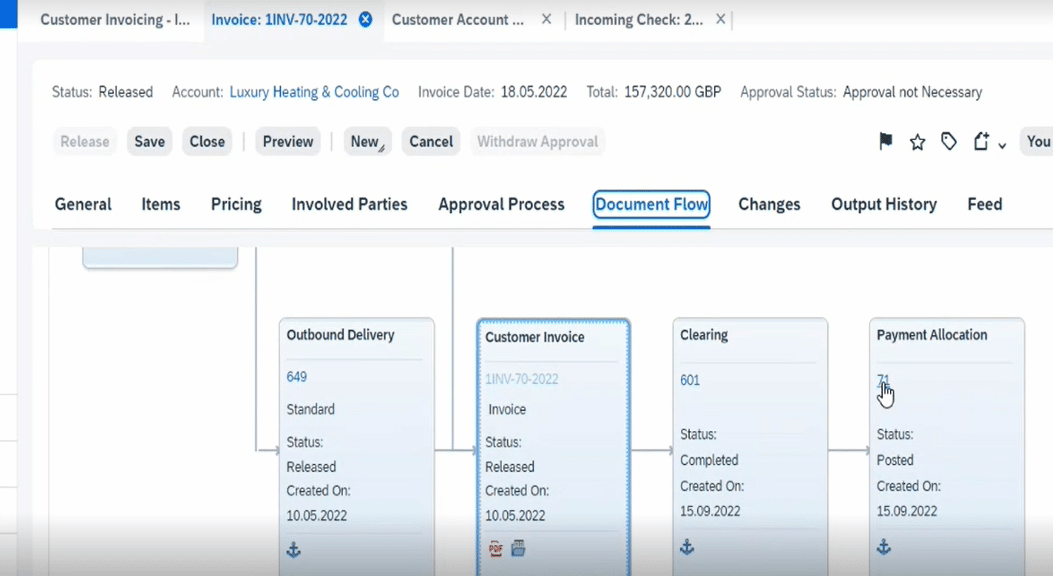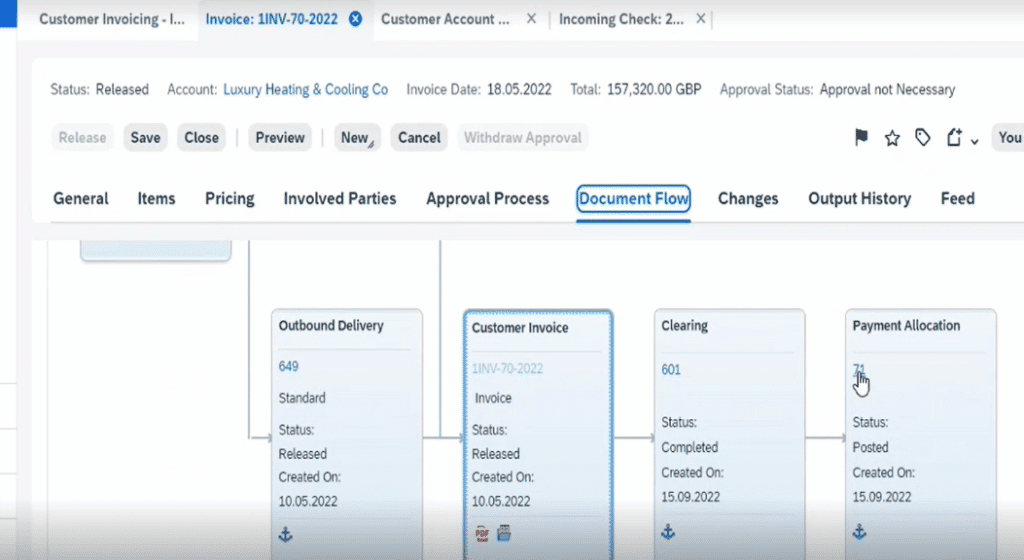 Selecting the new payment data, see from the Journal Entry ID, if the payment is received.   
Target Integration as your SAP Partner
SAP Business ByDesign is designed to handle complex and huge data of an organisation, fast and secure. On the usability side, this ERP built for small & medium businesses is largely convenient.   
Contact us for SAP ByDesign Support. We are SAP Partners and we can help you with every business need related to SAP for SMEs. As an ISO-certified SAP partner, we can assure you of the data security and quality of our support.   
Contact us for a free SAP consultation