The software you use makes quite a bit of a difference in the accuracy of your asset management and how much time you have to spend to manage it properly. It is difficult to maintain accurate asset records without the proper tools, using the best tools will save you both time and money. With the help of software, you can now manage your asset such as furniture, computers, machinery, property, and equipment more efficiently by defining each category. For example computers – IT assets furniture as infrastructure assets, property and plant machinery as capital assets and getting approval from each department head of managing them.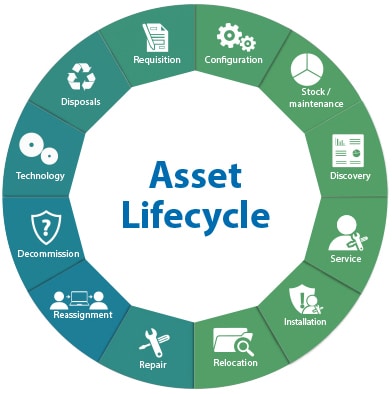 Other features can also be managed by software, I have mentioned a few below:
Identify right price for assets.
Know the reorder point for assets.
Figure out the right place to sell and distribute assets to multiple offices.
Accurate assets data – the asset data will be highly accurate with the most recent physical state available for each asset.
Efficient asset audit – the time money and effort spent on asset audit reduces significantly and the physical information collected during an audit is updated and is highly accurate.
Reduce tax liabilities – Writing off assets that you no longer have or are obsolete or are unused, the overall tax liability reduces.
Better control over assets – by capturing owner, custodian and user information for each asset the software ensures a high level of accountability.
Increased audit frequency – software automates the asset audit processes and saves audit time significantly, this increases the audit frequency.
Manage assets in each office.
Ensure accurate depreciation, sell assets, transfer assets.
Asset liquidation more easily.
Track assets and availability in other offices as per required needs for optimization.
Customize your fixed asset reporting.
Helps to remove Ghost assets – A ghost asset is a fixed asset that can't be accounted for because it is physically missing or otherwise rendered unusable. The appearance of ghost assets includes unrecorded trade-ins, using parts of existing machines to repair broken units and factory rearrangement with what were thought to be "unneeded" items that have been scrapped.
If you found this helpful please leave a comment. If you want to know more about asset management and how it can help your organization drop us an email: [email protected]