Odoo V13 release? Want to grab all Odoo V13 features and other details in one place? Well, well, you are on the right landing page, dear reader.
And the good news is that the wait is over now and even worth waiting for. Odoo V13 release finally out. The new features of Odoo V13 comprise of very powerful yet simple and user-friendly features and Apps. It has something for everyone.
There is a lot to say and discuss this release. Seriously! A lot! Don't believe us? Hey, we bring you all from the Odoo experience, Belgium held on 2nd October directly sourced from the founder of Odoo Fabien Pinckaers.
Believe us Odoo has done tremendous hard work with their V13 release. That's true. 
Rohit Thakral (CEO), Stephen Kirby (Operations Manager at Target Integration) & Konstantinos Paraskevopoulos (Sr. Odoo Consultant) attended the 3 days long Odoo Experience in Belgium.
All 3 folks were watching the event with a different mindset. Rohit was more interested to know about the new features and apps for any organization whereas Konstantinos was eagerly waiting for the improvements and new technical developments offered by Odoo. But Stephen wanted to know about new features and Apps that were primarily focused on his previous and current client requirements.

In their in between discussions, all were sailing on different boats as per their requirements and wanted to consume more knowledge base for their respective field areas offered by Odoo Team at the event. So, we can say there were arguments of new must-have v/s new improvements v/s new developments. Hence, a healthy argument was going on for all 3 days in line among them. 
But, but, wait…we found that… all 3 of them agree on one single point that Odoo has done tremendous hard work with their V13 release. A kudos to their detail-oriented and 'strategic' development.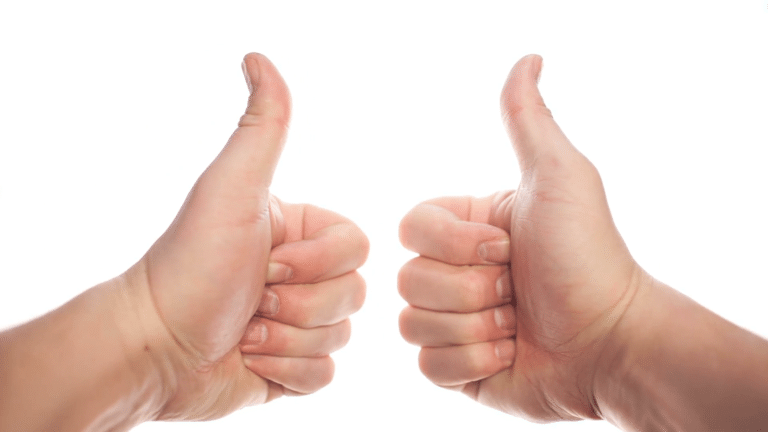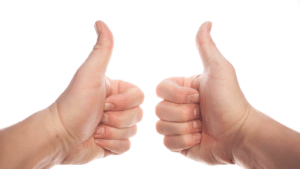 But Strategic? Yes, that a perfect word for this V13 release. Target Integration representatives were a part of the demo delivered by Fabien. The founder told that they have not developed the new features in order to compete in the market but they have focused, did research on the areas where improvements and developments were required and hence came up with a list of the features to be included in the new Odoo v13.
Rohit says that there is a new app to boost marketing, to generate more leads, to build new brands, apps for your salespeople; to improve their performance, to help them achieve better results and targets. Not only this. 
Stephen adds that not only this but an App to improve the operations, how we deliver the services, how to delight the customer, new features for accounting, HR, customers and a lot of different things.
Well, Kostas is still exploring the technical edge. He says it's huge.
All 3 guys from TI agrees on the Killer features of Odoo V13:
The biggest reveal of this release is that "Odoo V13 is 5 times faster than Odoo V12". 

The bill scanning AI accuracy of Odoo V13 has reached 92.5%. 

The website page loading and rendering are also improved. It has also achieved 99% of page speed score by google.

These unbelievable speed improvements are achieved by 'In-memory ORM' technology.
And, so, based on their experience and gained knowledge base Target Integration brings you all the details here as our representatives summarizes the most required and essential features which Odoo V13 has covered in its Belgium conference.
The required improvements and great advancements in the software are in true terms is what Odoo V13 release is all about, said all the three guys from one of the fastest-growing Odoo partners in the UK.
So, why to wait, when Odoo released it already. Let's unveil the new features by Odoo V13.
1. Field Services App: The field services are now simplified in Odoo V13. Organize tasks, do user planning by day/week/month displayed on the calendar.

Benefits to you:
For technicians, over the mobile app, the task can be assigned. 

Prioritize easily where to go first, with the various filter options like the location.

Clicking on a location, it will compute the full visit schedule path on the map.

Using the 'navigate tool' the technician can get the location path details.

All the information is stored in the app itself and so can save up to 10 minutes per lead/customer. 

Charge your customer by turning on a timer.

Technicians can complete the worksheet in-app and the worksheets are customizable.

Make your customers sign on directly in the app/ tablet. 

Send your report to the customer right away from the App. 

One-click and create a new meeting, schedule a meeting or revisit from App.
Rental App:

A new App introduced by Odoo V13 specifically for 'Rental businesses' to make their operations easier. Rent any product or services easily. Schedule a rental now without any more worries!

Benefits to you:
Create a new rental order for any customer.

For any product, the database details provided for rent scheduling and eliminating the double   booking.

The charges calculation for the product and its utilization is done automatically.

The delay charges per hour or per day can also be calculated easily without any manual calculation involved.



Website (builder) App:

You can now build beautiful websites or a landing page as Odoo V13 brings you a very powerful website builder which is customizable as per your business needs. Odoo believes that the website should be beautiful by default.
Benefits to you:
Beautiful Websites

No cost for custom themes

Multiple official themes for every business line readily available.

Inspiration available to your developers to learn from Open Source Apps

4. SMS Marketing App: To better connect with your prospects and customers a new App is developed.

Benefits to you:
Create an SMS marketing campaign 

Get all the stats of your campaign.

No configuration required.
Social Marketing App:

Now, click, reply & manage posts on all your different social media accounts from a single App. Isn't it a wow feature?

Benefits to you:
New 'Schedule button' added as a feature for automatically posting on all social media platforms. 

Manage & keep a track of all your social media activities and their reactions.

Send push notification to your website visitors without any javascript codes.

'Track Live Visitor' a powerful feature added to grab them by chatting with them, sending SMS and emailing them for the products they are wandering over the websites.
CRM APP

: One App but multiple developments.

Benefits to you:
'Enrich button' a new feature added for the salesperson to get all the details about a new prospect.

Auto calculation of the probability of any lead which is based on the source plus details associated with that lead.

'Generate leads' under 'Pipeline' where you can define the requirement and as per internal logical calculation, the number of leads will be generated.

Create your visit schedule as per your GPS location as Odoo has placed all your lead over the map.

A new numeric field where you can compute the expected revenue all by yourself.
7. Sales App: The complex sales activity made simple.

Benefits to you:
Under the 'Quotation' module while creating a quotation, and adding a product now you will see a small icon that will show you the details of availability of goods/services.

There is a button named 'view forecast' on whose click you can see further product details. 

There is a 'product configuration tool' and 'prediction tool' which will display the combo for any product which can be bought together.

A very handy tool for 'Product variants' is also added for more productivity.

A new icon just aside the subtotal title where it has a filter that can create a list view as per user requirement and add some more descriptive fields for better understanding or purchasing done.
8. Manufacturing app: A new feature is added to support the work order planning.

Benefits to you:
Create a work order plan.

View all scheduled tasks on the calendar.

Check which resource is performing what operation

Assign different operations to different resources of the company.
Referrals App:

A reward-based internal referral program that can be utilized by the company for any new job openings.

Benefits to you:
Easy, fast and better recruitments.

Employee reward scheme

Reward-based referral program 
10. Employees App: A phase after recruitment comes when a new employee is an onboarding. This App is dedicated to getting smooth operation and management for new hiring.

Benefits to you:
Make your employees sign a contract easily. 

The employee can customize their gross salary as per expenses. 

Schedule the onboarding for any new employee

Allocating the resources to a new employee.

Notify the department heads to complete their associated tasks for a new joiner.





Odoo V13 brings more tools for better employee management. Planning App, Lunch App, Approvals App, E-Learning App, and Time Off App are some more apps launched by Odoo V13 to make the employee and resource allocation perfectly going ahead smoothly every day. 
11. Accounting App: A development that is detail-oriented and saves a lot of time as an accountant. There are almost 100+ features added in the V13 release.

Benefits to you:
Dashboard:

Manage all customer's record. For example, various firms that need to do tax filing monthly or quarterly. Know what to do with the customer or what has been done.

Depreciation Method to generate recurring invoice:

New feature of generating the recurring billing for any product/ service through the encoding.

Accounting and Journal entries

 are generated automatically which are not yet posted.

Tax edit option in the bill:

Round off even 1 cent that is a mistake almost done by any supplier, without discarding the whole invoice and starting from the beginning. 

Journal Items:

A new tab added just next to invoice lines which display the view for accountants whereas the Invoice lines will show the view understood by a normal user.

Customize and Quick export:

Under Accounting in the purchase journal view, now you can customize your list view of the journal by adding or removing the fields and exporting it in an excel without any format change. This feature is now available under all options.

Create accrual entry for the expense/revenue recognition:

All the details can be updated & reconciled automatically without having to do it from the beginning.

Assets Report:

The details about the assets that we used under the depreciation method can be seen here and managed accordingly for future reference.

Closing Journal entry new option under Tax Report:

generate automatically the proposition of the tax return by clicking on this button. Post it and Odoo will print this sheet and attach it with the related entry.

New General Ledger View:

This helps in understanding all the entries and perform the audit easily.

Automatic Transfer:

A new tool developed. If you want to move all the balance of the account from something to something. Also, if you want to have multiple accounting setup this tool can help.
There are many more features added like assets refactoring, bank reconciliations improvements, periodical VAT closing follow up, accounting refactoring, accrual accounting, suspense account management, account moved "To check", deferred expenses, easy tax configuration, asset: sell or dispose of journal entry, etc.
Consolidation App:

New app developed by Odoo and is dedicated to consolidations only.
Benefits to you:

Consolidate the accounting of two companies. 

Define consolidation for each of your companies. 

Define a period for both the company and complete the mapping. 

Audit your journal easily.

Perform manual corrections if required.
More brilliant features to be discussed. We have just started. Stay with us to know more.