"Smarter than ever before!" This is what the Odoo team claims about Odoo's version 14 in its recent release which was held virtually this year. With a free registration & over 58,000 attendees across the globe, the Online Odoo Experience 2020 was their biggest ever! 
While unveiling the release notes of Odoo v14, the founder & CEO of Odoo, Fabien Pinckaers said that on average Odoo v14 is 3.42x faster! Considering the stellar performance of Odoo v13, we'd say that's pretty impressive! In the release notes, the team also discussed various business aspects that helped in revamping this software to scale up for higher efficiency & manyfold productivity.
"It is by far the most beautiful & the most intelligent version of Odoo" – A statement that was unanimously maintained across the board of our Odoo Consultants – who were all able to attend this event for the first time together! (a few perks of the pandemic).  While our technical head Konstantinos Paraskevopoulos was still missing his free beers, our senior Odoo consultant – Amit Kumar was thrilled to grab the 2nd place Globally, in Odoo's quiz.
Target Integration is a gold partner with Odoo. All our Odoo Consultants were amazed by the new modules and exceptional Odoo features that the company brought up in its Odoo 14 launch event. The new version truly has a lot of potential to chop out business automation restrictions with new, advanced & improved features. Not to forget, the overall usability and UI/UX experience have also been drastically enhanced in all Odoo Apps.
So let's dive right in & discuss what's new in Odoo version 14!
Awesome new Features in Odoo Website Builder App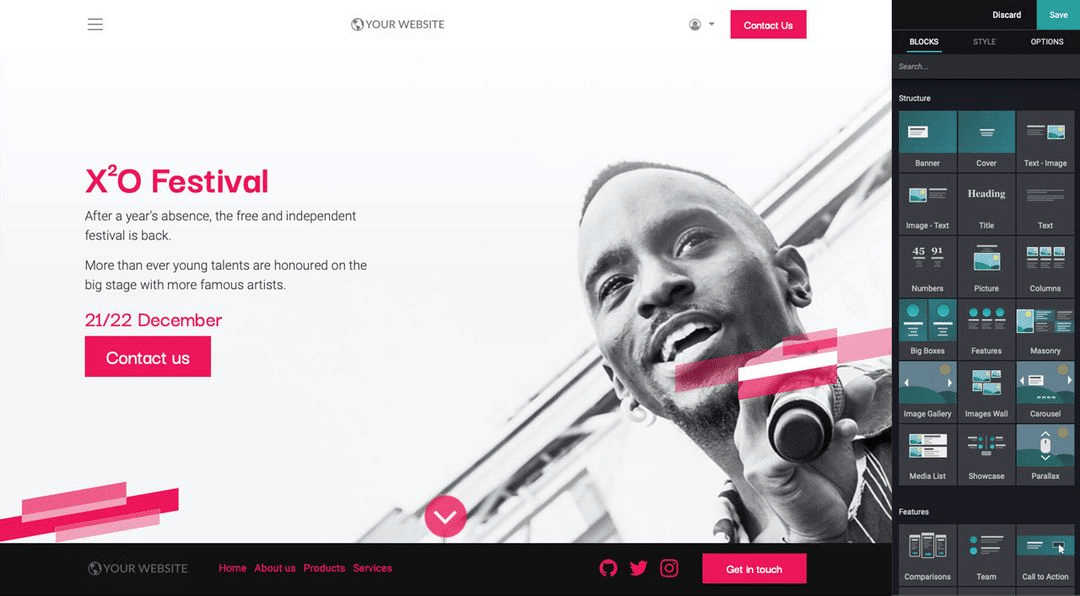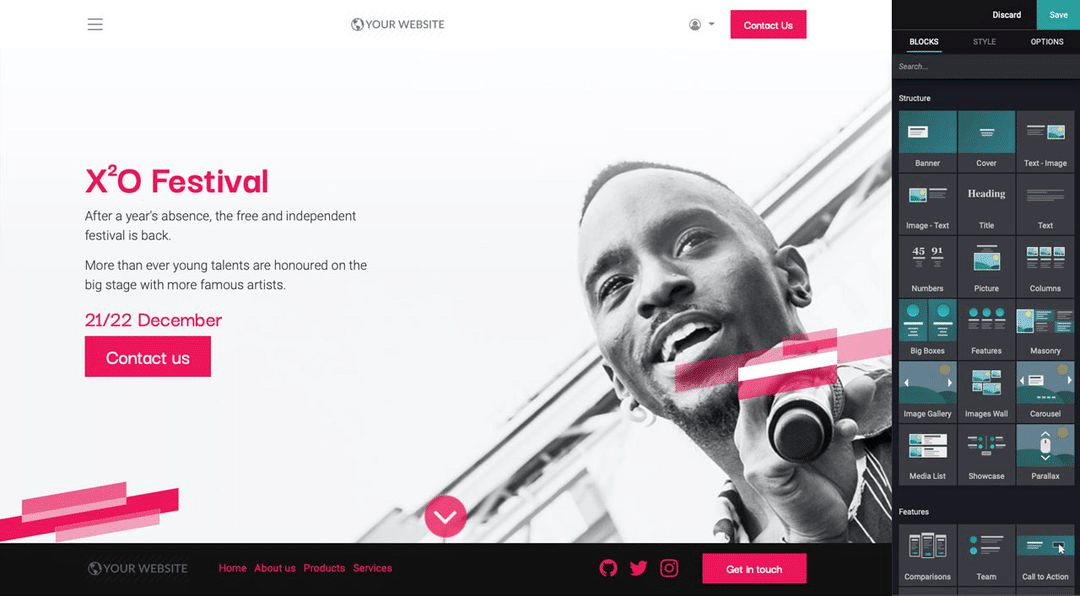 You don't have to be a website designer to develop a stunning website! Odoo Website builder has made improvements & advancement on every aspect of building a website from scratch. It's all drag & drop! The Odoo website builder app has a lot of intuitive features along with a number of options for customisations, widgets, building blocks for the development of outstanding website pages. Want to grab more insights on Odoo 14 enterprise? Meet Target Integration Odoo consultants here.
Integrated SEO feature
SEO is crucial to your website's success. That's why Odoo 14 edition has cleverly incorporated SEO customisation through its 'Promote' feature. Get a strong SEO score now and connect your website with Google search console. Ah! Getting a website optimized for the best ranking in Google is easier now. Customise URL, connect, optimise, and rank in Google by simply asking our Odoo SEO expert here.
Incorporation of Business Intelligence tool
If you are tired of creating endless reports using filters on excels then it might be time to switch.  Odoo 14 version gives you precise revenue reports & on-time sales representative commission reports that are easily updated automatically through the intuitive tool in the latest Odoo v14. As a result, now when you win a deal or close a new sale, everything will get added to your reports without any manual intervention. Pretty cool, huh? But you obviously still need to refresh your page from time to time. The skilled business intelligence tools will also be updated as all the Odoo apps are completely integrated with this awesome feature.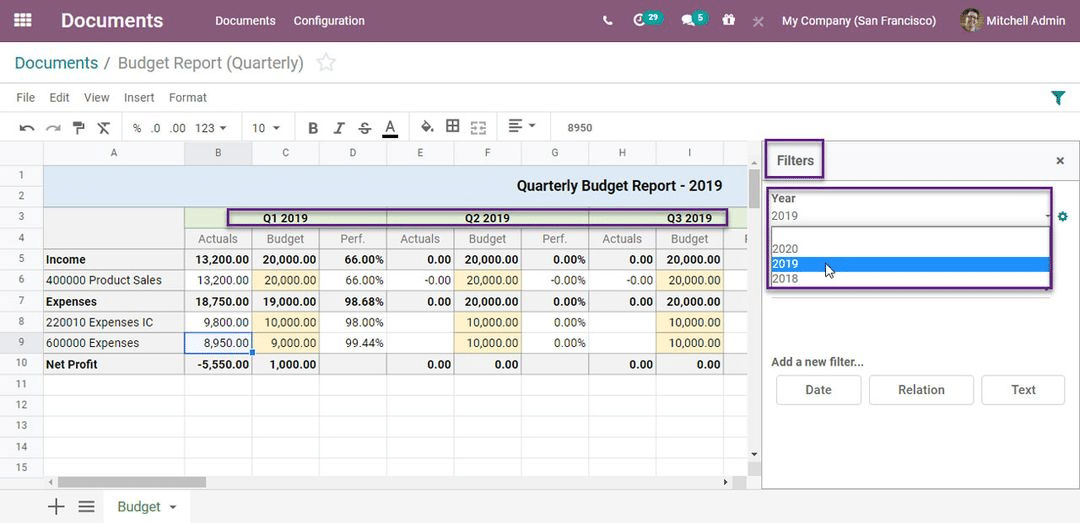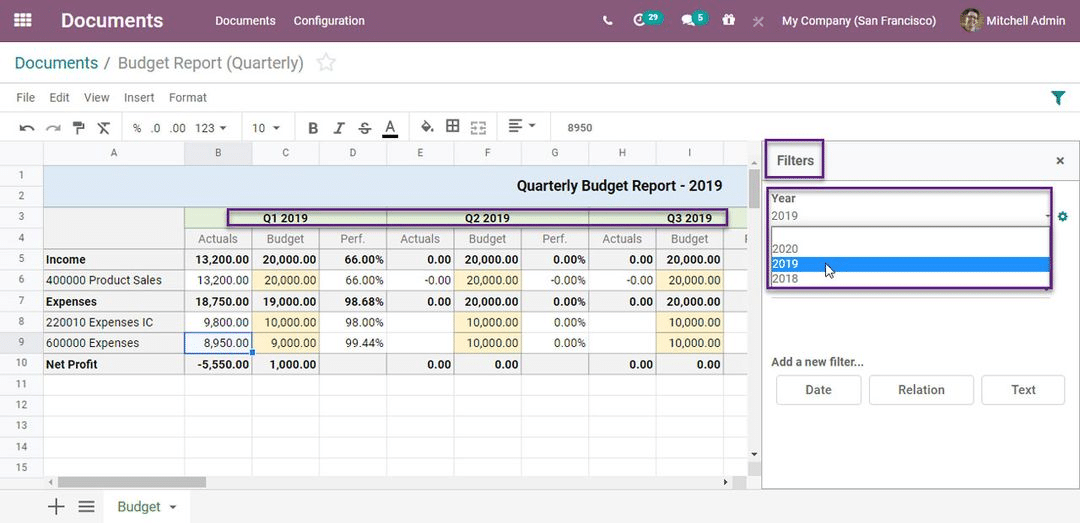 The showstopper feature of Odoo v14 | The Odoo Data Cleaning App 
Really? Is it true? And numerous such questions were asked by Odoo lovers in the Odoo 14 launch. The answer is YES; you got a cleaning app in Odoo 14 edition!  Talk to someone who's had to do the dirty data cleaning work & they'll tell you that this feature is godsent! Cleaning duplicates, removing incorrect details and fixing incomplete data will be a breeze with Odoo's latest update. 
Save an enormous amount of time as the Odoo Data cleaning app helps you detect all these problematic & painful areas as it introduces the field cleaning rules & deduplication strategies. Once you set up the workflow rules, you get the suggestion on what data needs to be cleaned. Hence, details on data that have become outdated & useless and need to be emptied. Want to explore this Odoo app feature? Connect here.
New & Improved Menus | Odoo Inventory & MRP Apps
The Odoo team worked on visual aspects of the 2 modules that were much demanded by Odoo users. The Odoo Inventory & MRP apps were revamped on their UI/UX design for overall user experience and usability. To achieve these, certain menus were shifted to appropriate places for better process actions. Here are a few key improvements performed by Odoo – 
Routing option was included in BOM.

Detailed Batch Transfers displayed without the need to click each one.

Product availability option also got visually improved. You can see which product can be seen & which cannot be seen.

Availability option has now empowered Odoo users to get access to the forecasted report on each product that is used in the MO.

'Transfer Statues' & 'Scheduled Dates' are now displayed with a colored variation. For worker's immediate attention urgent transfers are marked in 'Red' color.

In Manufacturing Orders, now you can apply 'Landed cost' to MO's. The parent-child relationship is also displayed. Moreover, the scope of 'flexible consumption' is also increased that updates MO & 'consuming components'. 


Odoo Point Of Sale | 100% mobile-friendly
Odoo team worked on the growing demand for a mobile interface for Odoo Point Of Sale app. The Odoo developers have worked on possibilities of modification of POS configuration during a session. 'Product Configurator' is also available. 'Cash rounding' is also set on POS. While closing a session, 'Single transfers' are created. The payment interface is also carefully displayed as multiple payment methods were made available.
Odoo Events | Complete Online Event Management Application
With the Odoo Integration app, now you can create live tracks and also broadcast them through the Youtube channel. You can easily create online events, virtual conference booths, virtual rooms, and manage events activities such as inviting exhibitors & attendees. Assessing your attendees with interesting competitions such as the quiz and displaying the leaderboards too. It's really the need of the hour!
Interestingly, Odoo Event was the only Online Event Management Application that was used for Odoo Experience 2020 to host their virtual event. 
There are options for attendees where they can wishlist their talks and you have a push notification feature that will help you remind your attendees of all ongoing activities. Well, not just this, there is a very cool feature of the 'Twitter wall' that can be embedded as a sub-menu under your event tab. Get a live view on your event updates & people's response on it!
These are just a few remarkable features discussed in Odoo Version 14 launch. There are more such improvements & advancements that have made Odoo ERP as the best reliable platform for the management of your business operations & business automation. Odoo Apps are certainly making growth with its detailed expansion for every kind of business app. To know more about Odoo 14 version, ask our expert & experienced Odoo Consultants here.
Make your business smarter than ever before with Odoo 14 apps. Book your Odoo Personalised demo today!