In every firm that deals with storage and shipping, product management is crucial. A minor mistake might clear the inventory and goods. As a result, the company must take great care and operate the retail warehouse and inventory with great precision.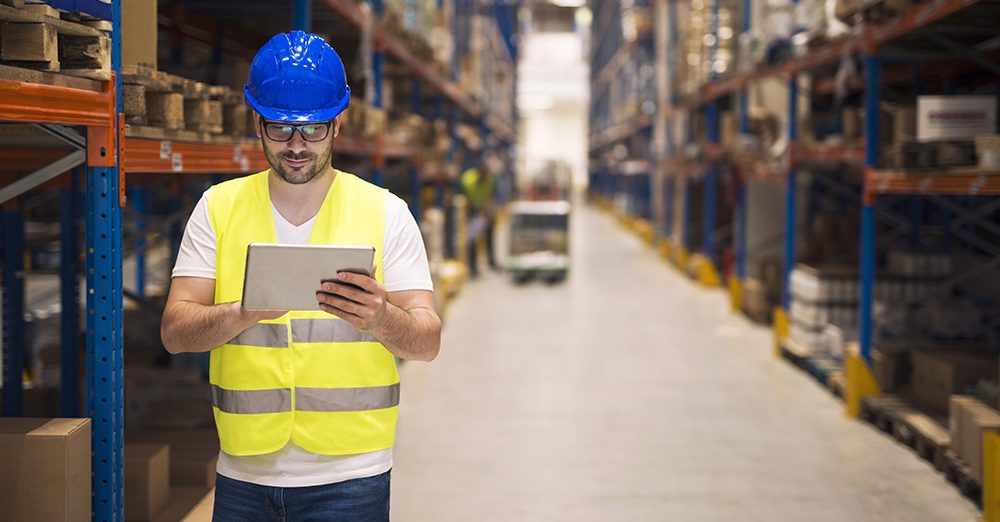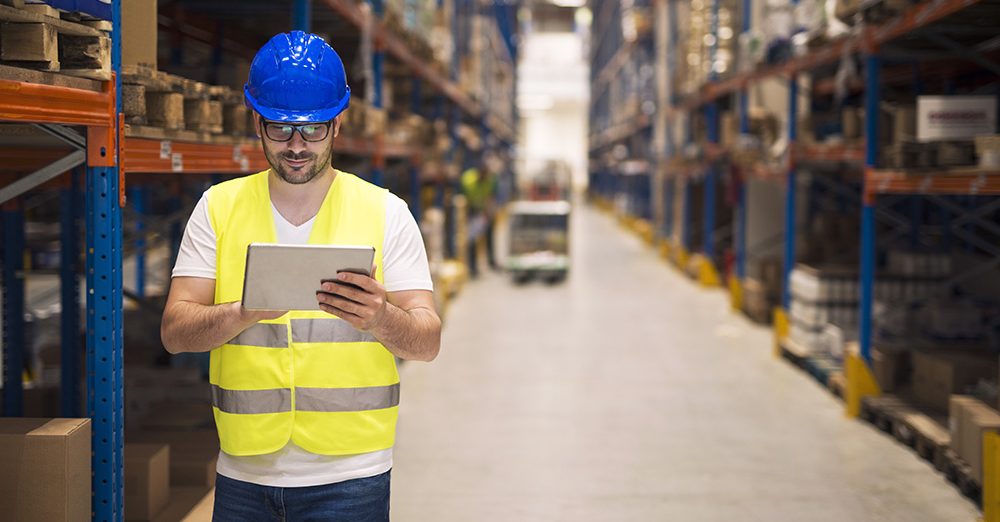 In today's fast-paced world, businesses must deal with a wide range of operational issues. And the operational restrictions are becoming more difficult to manage each year. Due to this, the competition grows with every newly found enterprise.      
Due to the limitations imposed because of the epidemic, the business and logistics industries have seen a major reduction in operations. As the situation became more relaxed, the firm resumed its previous operations.   
The fierce competition, the economic downturn, and the difficulty of returning to the old normal are all waiting for them. Due to this, the company will require specific operational tools capable of handling any circumstance with ease in the event of difficulties.   
Today, specialized business management solutions ensure that operations run smoothly in all aspects. By providing specific solutions, these tools will improve operational efficiency and cater to each active component of the organization. Odoo is one such business management platform for business management features. The operation of Odoo is based on dedicated modules like the Inventory module, which is useful for inventory management activities.   
This blog will give information on the Odoo Inventory Management module.
With the aid of unique tools and menu options, the Odoo Inventory module provides total operation management for the firm. One of the main aspects of the Odoo platform that makes it the finest among the top business management software is the ability to adapt and change the platform's operations based on the organization. Similarly, the inventory module comes with customized components, which will aid in the company's warehouse administration. Now let's look at what Odoo inventory management is all about.
Inventory Management with Odoo
Odoo utilizes specialized operation modules integrated to provide industries with full and effective business administration. For an effective administration of warehouse management operations, the Inventory module focuses on operations integrated with every module of Odoo. The firm will be able to conduct its online sales, retail, and wholesale activities from the Odoo ERP's selling platform, thanks to the centralized infrastructure.   
Odoo Inventory Management addresses all parts of a company's warehouse with the use of specific well-designed instruments of operation to satisfy the comprehensive and realistic operational components. Furthermore, you will be able to handle several warehouse management operations of a corporation using the Odoo platform, which will be beneficial for global organizations and establishments with different warehouses in the works. As a result, operational knowledge for managing large-scale businesses and inventory management activities may be efficiently carried out. Let's look at the Odoo Inventory module's greatest features now.  
Feature of the Odoo Inventory Module
The Odoo inventory module is a full representation of a company's warehouse management activities, providing specialized and well-defined solutions for comprehensive and successful business administration. The Inventory module's infinite possibilities make it the finest choice for the company's inventory management. 
Here are some of the most important and greatest characteristics of the Odoo Inventory module, which make it the perfect solution for your organization.  
A full and centralized system is designed to perform efficiently in a working firm. 

 

The centralized strategy in inventory management is for the control operation. 

 

The capacity to operate numerous warehouses simultaneously using the same platform. 

 

Ability to act based on real-time data of functioning, which is beneficial in terms of company management. 

 

Define product storage areas, which will assist with product storage. 

 

Effective product tracking with the aid of Lot and Serial numbers, which may be defined for each of the stored goods. 

 

Complete product movement control, including the option to establish custom rules and operation paths. 

 

Each component of product movement may be tracked with proper product tracking. It is only achievable with the definition of Lots and Serial numbers. 

 

Define product expiration dates to assist with product removal in the event of edibles. 

 

Furthermore, product removal techniques can be established according to First in First Out, Last in Last Out and product expiration dates. 

 

The ability to specify sophisticated inventory procedures such as Drop shipping and Cross Docking will improve the company's success. 

 

These are all examples of the Odoo inventory module's remarkable performance, which makes it the greatest solution for managing a company's warehouse.

 
Here is the list of features that the Odoo Inventory Module offers 
1. Minimum Processing time
The Odoo system's Inventory module provides the fastest processing time for completing complicated inventory activities. From the distributor to the client, the most modern double-entry inventory management system guarantees perfect traceability.  
2. Flexibility
The Odoo Inventory system is designed to make managing various forms of inventory simple. With the Odoo system, you can easily manage both single inventory activities and large multi-warehouse operations.  
3. Efficient management of inventory operation 
Shipping, delivery, product movement (incoming, departing, in the house), product tracking, product administration, and many other areas of inventory management are made easier with the Odoo system.  
4. Advance user interface
To handle contemporary inventories, a quick and sophisticated modern user interface was created. With or without a barcode scanner, Odoo promises greater efficiency.  
5. Inventory Adjustment
Odoo completely revamped the inventory adjustments functionality in the Odoo 5 Inventory module. Odoo has incorporated new location-based cyclic inventory adjustments. Odoo can now quickly identify negative stocks and duplicate serial numbers. View the history of each quantity separately.  
6. Picking 
The Odoo Inventory module's delivery slips and picking procedures are updated. Ordered quantities and backorder lines are presented in the correct order on delivery slips. In pickings, you may quickly alter done quantities. To choose a certain product category, select 'Closest Location' as the elimination approach.  
7. Removal strategies 
Odoo Inventory allows you to pick from a variety of removal algorithms, including FIFO, LIFO, FEFO, and Closest Location.  
8. Traceability
One of the most important aspects of the Odoo Inventory module is traceability. For complete traceability, the platform keeps track of every action linked with each document, such as picking, shipping orders, and quality control. The gadget also aids in the tracking of manufacturer batches by barcode or serial number.  
9. Inventory Valuation
To acquire an accurate balance sheet, make sure your inventory valuation is reported in real-time in your accounting programme.  
10. Landed Cost
The reintegration of landed costs into product costs allows you to have a more accurate inventory value.  
11. Advanced routing 
Odoo 15 Inventory Management System is capable of complicated routings and multistep routes, as well as initiating carrier and destination countries, and printing labels at the selected phases.  
12. Dropshipping
Dropshipping is supported by the Odoo Inventory module, allowing you to distribute things straight to your consumers from your supplier.   
13. Push and pull notes
The Odoo Inventory module has the push and pulls routes, which may be used to create custom product routes to manage order transfers between warehouses or locations. Pull rules will be developed in accordance with procurements and needs. The arrival of items and sub-products determines the push rules.  
14. Cross-docking 
The superior capabilities Cross-docking is an important function for inventory management and product transportation. This tool's main purpose is to transfer the merchandise from shipping to delivery.  
15. Efficient management of multiple warehouses.
The Odoo Inventory module allows you to easily manage several warehouses with the same system, as well as set replenishment policies between warehouses. 
16. Packaging options
The Odoo Inventory management system makes it easy to order and sell items depending on their packaging. Display packaging in warehouse transfers and link packages to package types for complex put away rules using the platform.  
17. Recording rules 
Odoo Inventory allows you to create reordering rules, which will be quite useful for ensuring that your inventory is adequately stocked.  
18. Product
In the product management area, Odoo included a new favourite option. That is, you may save your favourite goods. These products may be quickly filtered and accessed. In addition, the platform lets you choose the format of product labels and add extra text to them.  
19. Product type
The Odoo inventory module allows you to categorize your items into a variety of product kinds, including storable, consumable, service, event booth, event ticket, and gift card.  
20. Product variant
You may also simply define product variations on the site. Odoo's unique feature allows you to give your clients several variants of the same product.  
21. Forecast report
You may use the platform to create quantitative and analytical reports on inventory operations. The module also allows you to create prediction reports, which will be quite useful in gaining a general understanding of your company. You may reserve, unreserve, and adjust priority directly in the forecast report using the forecast report menu. Customers and the total quantity of sale orders will be displayed as well.  
22. Lead time-based operation
The Odoo Inventory module allows you to establish lead times for various inventory activities in your firm. Odoo can help you manage Delivery lead times, Purchase lead times, Manufacturing lead times, and Vendor lead times in this way.  
23. Barcode integration
The Odoo Inventory module's ability to integrate external devices makes it easier to encode barcodes in inventory processes.  
In a nutshell 
Odoo's highly connected design makes it simple to incorporate other modules like sales, accounting, manufacturing purchases, and many more. So, you can simply coordinate all inventory-related processes including delivery operation management, batch transfer, replenishment, landing cost management, scrap management, lot and serial number management, barcode, product and product variations management, warehouse analysis, and many more.  
These are some of the things to think about before switching to Odoo. So, if you want assistance, Target Integration is always ready to help you through the implementation, integration or migration process to ensure a seamless and trouble-free operation. For further information, please contact us.