Last week our CEO, Rohit Thakral was invited participant at the Inspiring the Future Careers Seminar in IT Tallaght on 20th Feb 2018. This seminar was hosted by South Dublin County Partnership and the Institute of Technology Tallaght. In this seminar, over 40 volunteers shared their daily routines, job and the educational route they have taken and shared valuable tips to motivate young people.
Participants on the day included employees of Google, Bank of America Merrill lynch, South Dublin County Partnership, South Dublin County Council, Target Integration, The Irish Air Corps, Roadstone, Red Cow Moran Hotel, Citywest Hotel, Microsoft, Henkel, Eurofound, Recreate Ireland, AIB bank, AK King & Co, PM Group, Toni Walsh Family Massage Therapy, Keliher & Associates and a number of Entrepreneurs.
Some Pictures from the event are here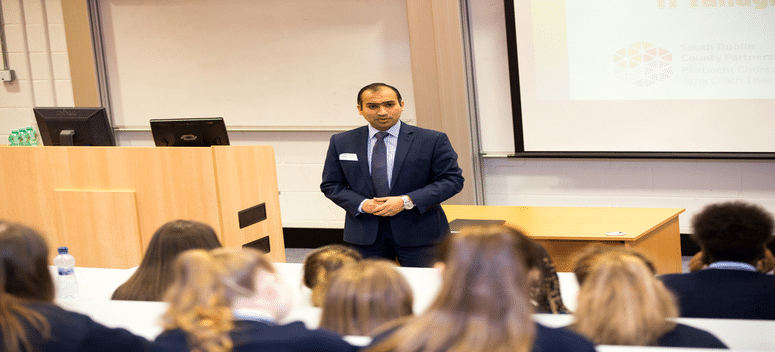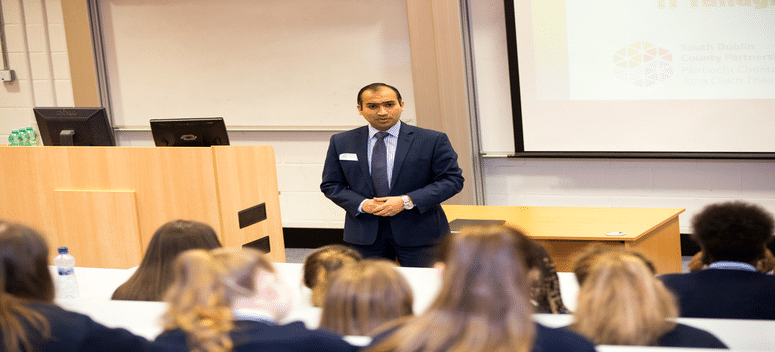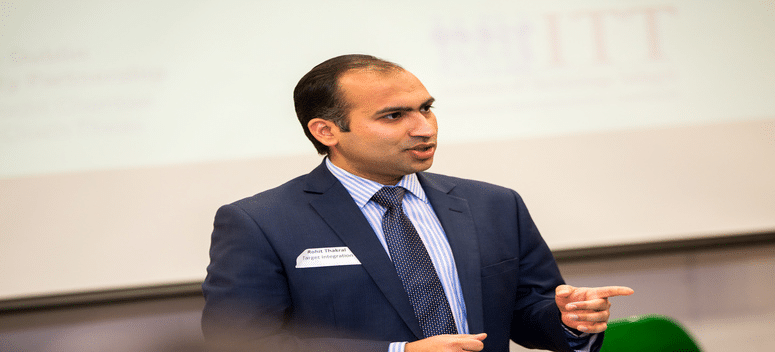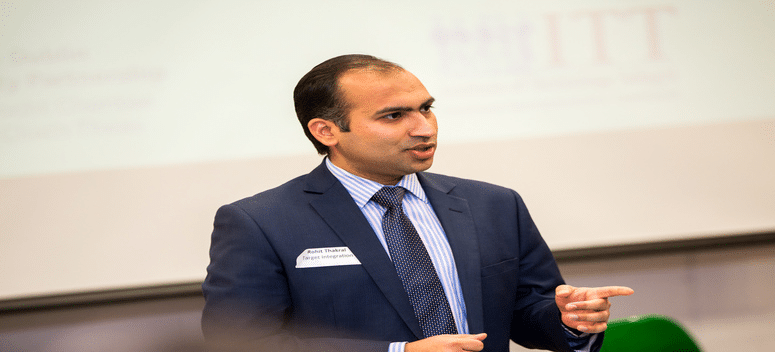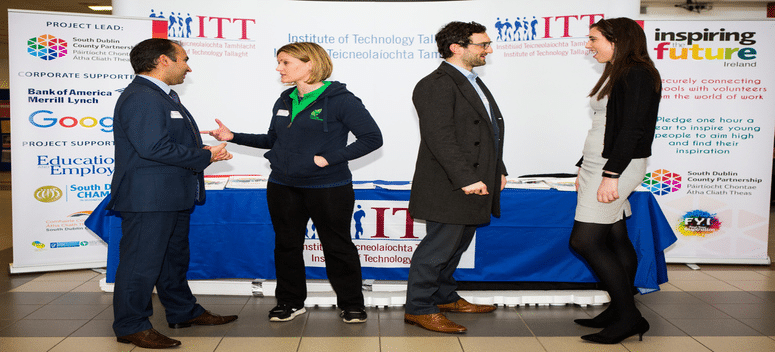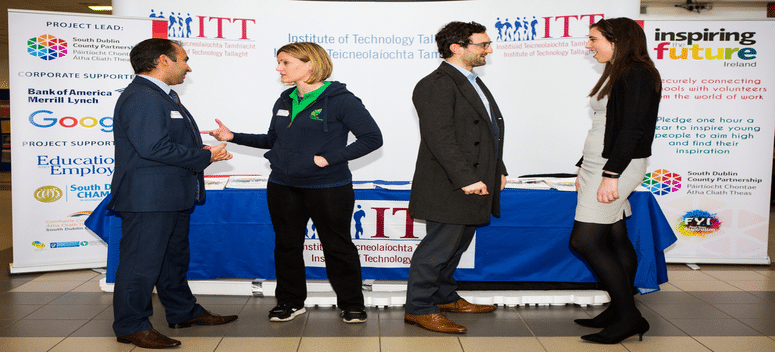 Bank of America Merrill Lynch and Google were corporate support of this event, where over 450 fifth year students from Collinstown Park Community College, Deansrath Community College, St Aidan's Community School, and others attended the event.
This event coverage by Echo Newspaper on 20th Feb 2018.