What Is ERP System Software?
ERP is a management software that helps any organisation to integrate day-to-day business processes. From HR to Inventory management or accounting solutions to customer relationship management (CRM) there is various enterprise software that lets users share meaningful information & insights across the entire business line from a centralised, transparent & secure database.
So, here in this blog, we are going to reveal some feature & functionality comparison among two ERP giants — Sage & Microsoft. We are going to discuss Sage versus MS Dynamics 365. Let's get started!
What is Sage?
Sage software is a market leader for payroll, integrated accounting software, and payment systems. It has thrived its support solutions towards the ambitions of the world's entrepreneurs. Sage solutions have managed a variety of accounting solutions, HR Management, payments solutions, payroll management, asset management for industries such as real estate, construction and similar enterprise operations.
Sage has travelled with business owners wherever they needed it with them – on-site, cloud or both – offering the freedom to work with mobility. But, "work anytime from anywhere" in the cloud – was not the story earlier with Sage but with the release of Sage Business Cloud ERP solutions now it has been made possible. 
But Sage has limitations. It has a lack of flexibility. Moreover, it's reporting solutions are sometimes tricky for the finance department to understand. Due to which, the accounting department has to depend on it's IT department. There are still limited integration options available with Sage software. Additionally, it is best suited for a single-vendor suite & has a long way to become "best-in-class" & a perfect cloud ERP solution.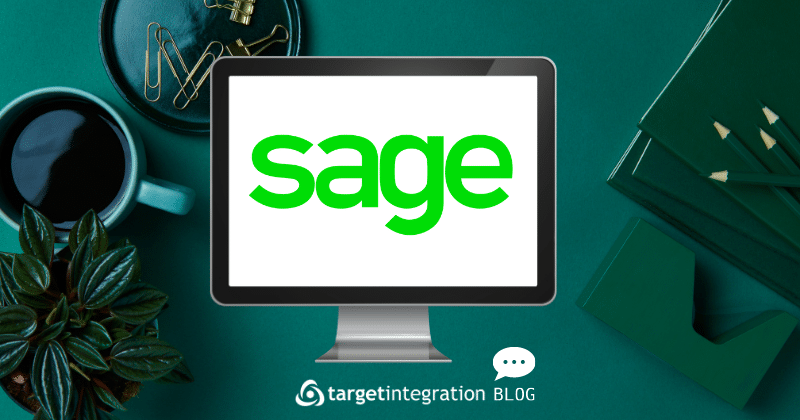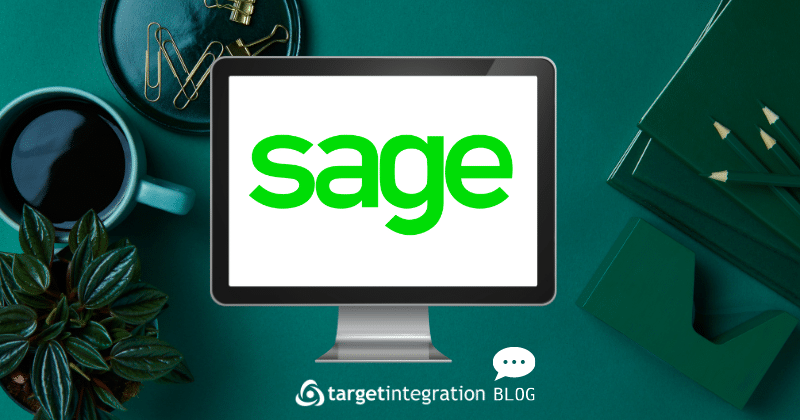 MS Dynamics 365  & it's Advanced Features 
The MS Dynamics 365 Business Central accounting software serves every business financial needs. It is not just helping business owners in performing regular basic tasks but also pertains to advanced accounting tasks successfully.
Target Integration is a Microsoft Partner that can deliver an ecosystem which includes add-on business solutions which are tailor to any specific industries.
Financial management:

Easily track various financial performance with its inbuilt 'custom general ledger software' module and account schedules reporting. 
Sales & service management:

Based on revenue potential, quickly classify leads. Get guidance on the best-performing products in cross-sell, upsell, and other opportunities throughout your sales cycle.
Supply chain management:

Using its built-in intelligence, easily predict the best time to replenish goods & stocks. With its sales forecasts feature and expected stock-outs, you can create purchase orders automatically.
Project management: 

Easily create, track & manage every customer project with the help of timesheets. It also comes with advanced job costing & reporting capabilities.
Operations management:

Manage various business operations as you get independent & powerful modules that seamlessly integrate to provide real-time updates.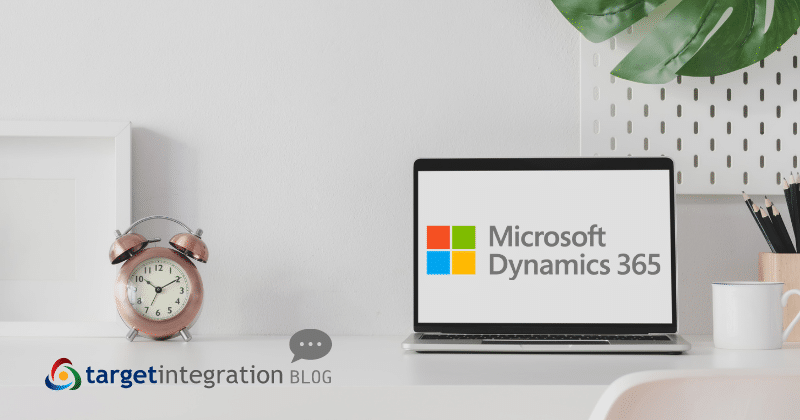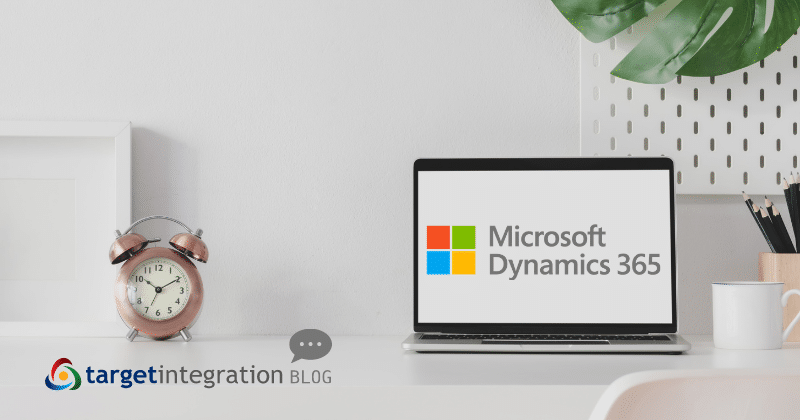 Sage Vs 365 | Comparison table of a variety of features and functionalities
Look at the comprehensive comparison table we made for you to seek all your answers regarding Sage 300, Sage X3 & MS dynamics 365. Get the know-how, pricing & feature compatibility for each of the software.
SAGE 300
SAGE X3
MS Dynamics 365
Product Cost

Product Cost + Implementation + 10 Month AMC = $3,75,000

Product Cost + Implementation + 10 Month AMC = $10,00,000

Inquire us for pricing

Pricing License Wise

Perpetual License: $35,500 a year Approx

Annual Subscription (AMC) : $25,500 a year Approx

Perpetual License: $45,000 a year Approx

Subscription Pricing (AMC) : $26,640 a year Approx

Perpetual License: $30,000 a year

Subscription Pricing (AMC) : $15,427 a year

Platform

Server client platform, on-premises

Web platform

Web Platform

Out of Box Feature

The basic features are there in SAGE 300 as out of box-like Sales Invoice, Purchase Invoice, Sales Order, Delivery Order, Packing Slip etc

Features like Invoice sending to customers automatically, SMS & email notification, bulk import are there

Some useful out-of-the-box features, like mass uploads of Leads from trade shows or when qualifying a Lead, CRM automatically creates the Opportunity, Contact, and Account for you, etc.

Reporting

Doesn't have the basic reports like Profit & Loss, Balance Sheet in SAGE 300, have to do manually with the help of Trial Balance

Has basic financial reports in Crystal Report Platform

Has inbuilt financial Reports like Profit & Loss, Balance sheet, Cash Flow etc

Security

User wise Control is very less in SAGE 300, Access right is limited only in Company Wise not module wise

The user right is limited in Company wise and module wise

User Restriction can be imposed in company-wise, module wise and filed wise.

Multi-Location Transactions

Multi-location transactions are not supported by SAGE 300, an issue with Clearing / knock off accounts, need to pass manual entries here

Multi-Location is properly handled in SAGE X3

Dynamics Supports Inter location functionality which involves Inter and Intra location Transfer and the complete flow

BI Tool

Doesn't have a BI Tool

It doesn't have any inbuilt BI tool, can be customized through Crystal Reports in the Landing Page

Microsoft Dynamics has inbuilt BI tool and a great reporting platform

CRM

CRM is not a built-in part in Sage 300

CRM is inbuilt with limitations

It has a great CRM platform with Contact Management, Lead Management, Reports and Dashboards, Sales Analytics

Mobile App capabilities

Doesn't support mobile app view

It supports mobile app view with limitations

Supports Mobile view, calendars, timelines, and video players, Dynamics 365 has added workspaces, layouts, colours, editable grids, tracking and work task flows.

Outlook integrations

Doesn't have outlook integration with SAGE 300

Can be integrated with Office 365

For users in client-facing positions, the ability to access CRM through email, or vice versa, makes email an invaluable customer management tool. Dynamics 365 also supports Outlook on a variety of platforms including Windows, Macs and the Outlook Web Application

Designer

Doesn't available in SAGE 300

Available in SAGE x3 with 3rd Party Design tool, Crystal Report Designer

Visual Process Designer is a tool to drag and drop a design system in Dynamics 365 is the visual process designer. The visual process designer allows users to create business process flows, business rules and task flows. The visual process designer provides timers, suggestion bubbles and the ability for users to affect workflows directly. The visual process designer also contains an export to image capability that enables users to create a visual representation of process flows

Customization through UI

UI based or front end based Customization is not available in SAGE 300

UI based or front end based Customization is not available in SAGE X3

Powerful customizations through the user interface to improve user experience. Things like Business Rules are there in Dynamics

Backend

SQL Database

SQL Database

SQL Database

Conclusion | Microsoft Partner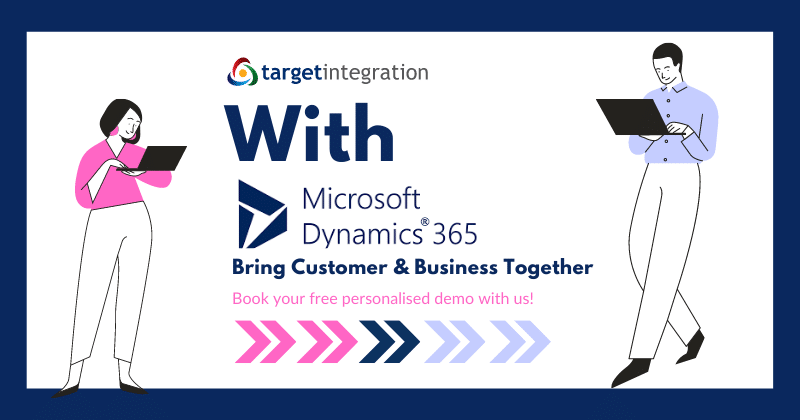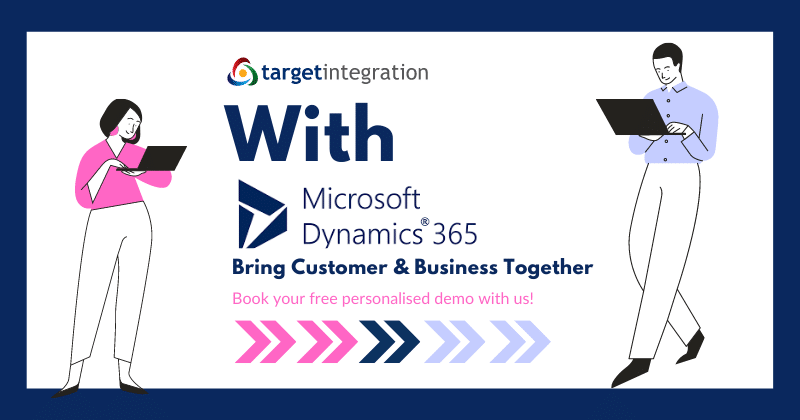 Target Integration being Microsoft Partner offers a deep and broad industry-specific functionality with its diversified software services such as software consultancy, customisation and software development services, MS Dynamics 365 Business Central Integration, migration & training.

Target Integration is a Microsoft Partner & can help in the implementation of this robust accounting software by connecting you with various 3rd party business applications such as payroll, banking, CRM, or industry-specific systems.  Book your personalised demo today!