What is an ERP system? Simply put, Enterprise Resource Planning (ERP) is all the core business processes needed to run an industry- finance, HR, manufacturing, distribution etc.  If efficiently implemented, this system can integrate and coordinate all these departments in the most efficient way possible.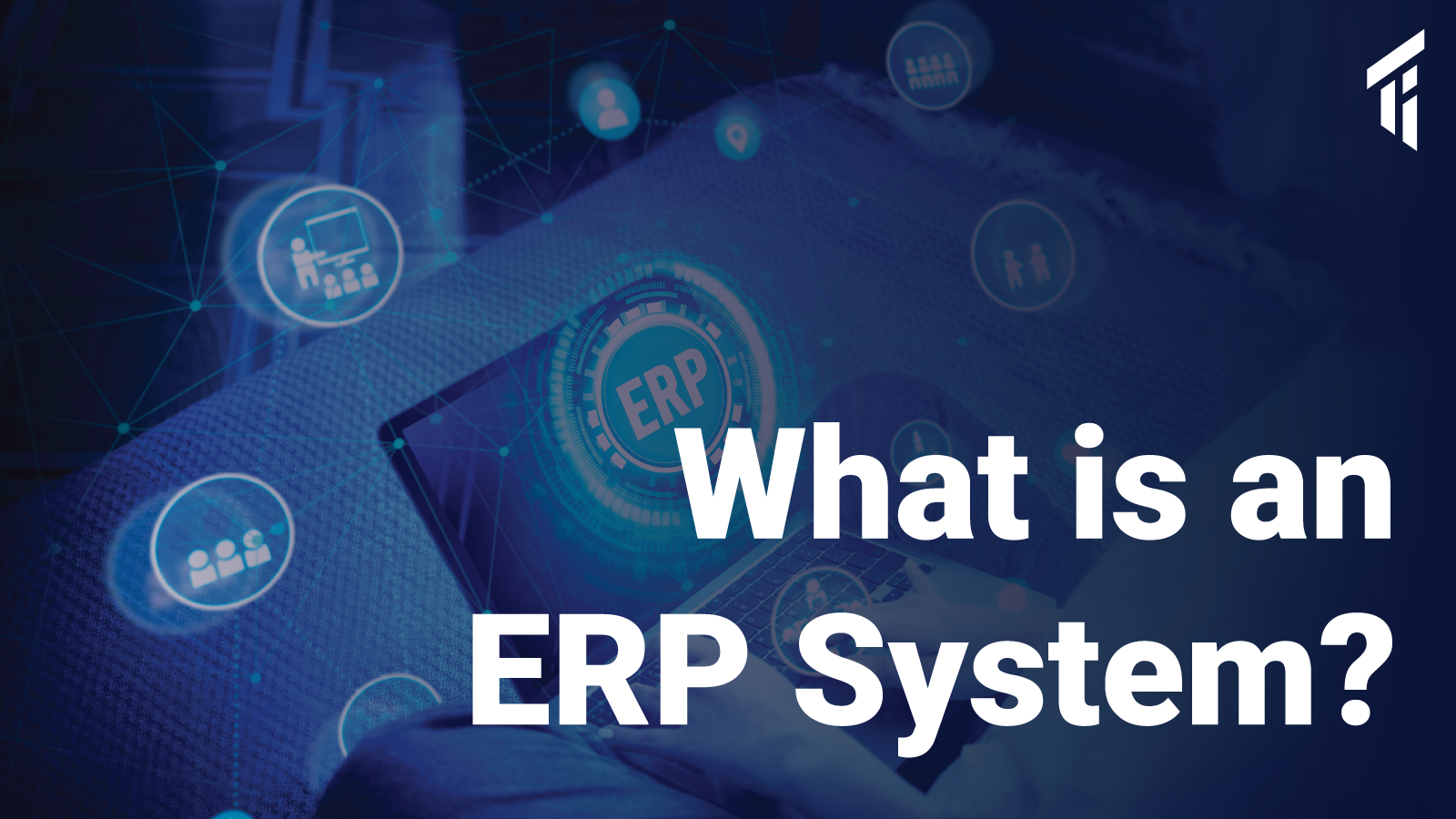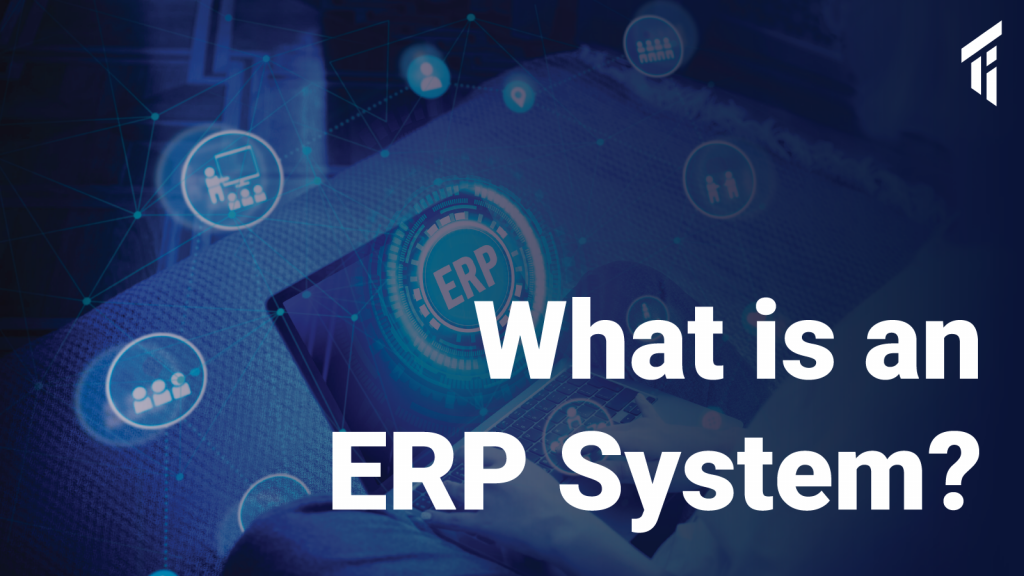 Why do businesses use an ERP system?
ERP software is widely used because it supports and simplifies standard business processes followed by industries and it can be customised too, for a company's unique business needs.
In the age of new technologies like augmented reality and artificial intelligence, businesses are looking to implement and make the most of new innovations cost-efficiently. While we look ahead to tomorrow's promised technologies like blockchain and NFT, businesses need systems that will evolve and adapt to fit in with new innovations – both within their own businesses and new technology – to remain competitive. Thus, digital transformation becomes an evergreen term.
If you feel like your business software is no longer working for your business, contact us for an evaluation.
ERP stands for Enterprise resource planning.  It is an integrated solution for business management, especially that involving physical /moving goods. With the use of ERP software and real-time data availability, industrial resources can be managed optimally.  
And how does it differ from CRM? CRM stands for Customer Relationship Management and it is represented by a bunch of software solutions to track and keep records of communications with your customers. A CRM is basically customer centric while ERP is product centric.
So, let's see the uses of an ERP system in a nutshell. 
Integrating financial information with all departments

 
 Since finance is involved in most of the processes- from material resource planning to distribution, the ERP system connects the financial data with every department.  
An accounting software, or any utility software- like an excel sheet, is an essential tool in a small business. Some common accounting practices make a business sustainable. Likewise, ERP software makes it easier and more transparent.  
Integrating orders and standardizing procurement 

 
ERP brings an item's (product) data all in one place. As it is merged with the company's accounting and inventory management system, it brings together all departments in between.  
For example, here is a small snippet on SAP Business One procurement to pay process. In this video, you can see how ERP integrates all the information regarding an order through procurement to the payment process. 
Providing insights from analytical information

 

 
Customer satisfaction is the ultimate goal of any business. The system is capable of not only collecting the buyer's records (For example, when a customer calls to find out what has happened to their order) but has also evolved to record customer satisfaction and track the customer throughout the buying cycle. There are ERP solutions by SAP which come with a CRM (Customer Relationship Management) extension.  
Additional ERP Integrations 

 
ERP software systems nowadays include additions like integrated CRM and HRM (Human Resource Management) to cover almost every business requirement. To complete the ERP system, some businesses might need an all-in-one solution while integrating some other applications for their unique needs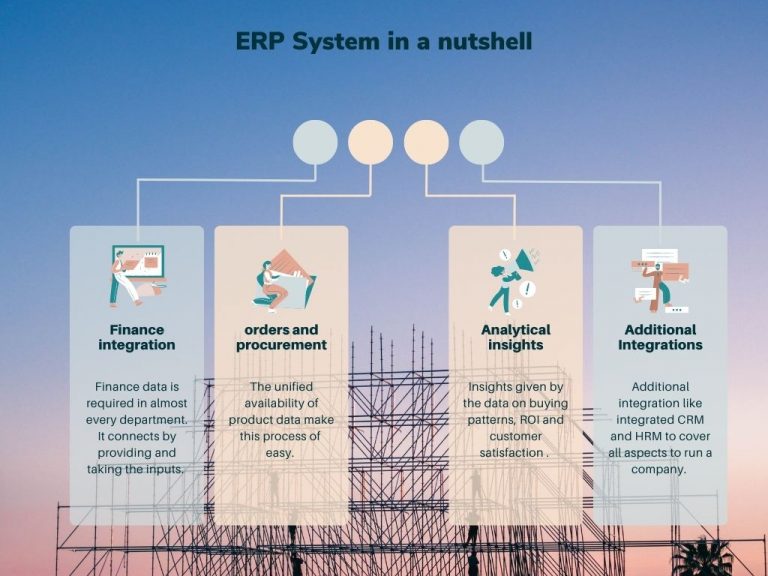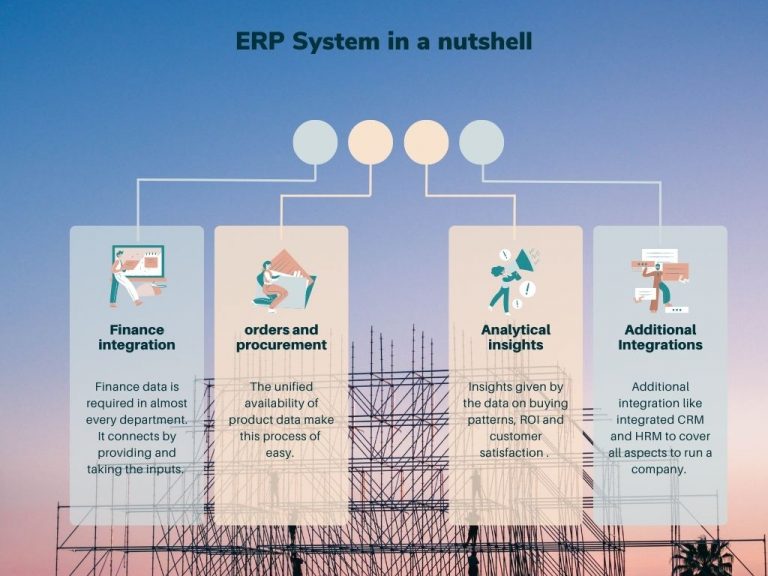 What types of businesses is ERP good for?
Just because all the global businesses use ERP, don't think that it does not apply to your business. There are ERP solutions designed for businesses of all sizes. (And we at Target Integration can to that hideous job of figuring out what ERP modification/implementation your business needs the most.)
ERP for small businesses– ERP is worth investing in for those small businesses who still rely on spreadsheets. ERP designed for small, growing businesses comes with an affordable price tag. With cloud deployment, it is even cheaper. There are small business ERPs that are specially packaged for start-ups. People prefer these services mainly because of the flexibility at this stage 
For example, Odoo is a widely popular open-source software. It has dedicated modules for each department which can be easily operated from mobile devices. 
SAP Business One is a compact ERP software which includes some powerful features and best in class innovations from SAP. 
Microsoft Dynamics is another ERP software from Microsoft, used by a lot of small-scale industries. Easier integration with Microsoft applications and smooth operations are its highlights.  
ERP for mid-size business– A prominent feature to mention about a mid-size ERP system is built-in analytics (effective & real-time reports on how your business is doing) and fast deployment. Large-size ERP with the cloud is also suitable for mid-size businesses.  
Odoo, SAP Business One and SAP Business ByDesign etc are some software solutions specifically designed for mid-sized businesses.  
Get in touch if you need help integrating your systems or advice on which system is most suited to your business. 
What are the benefits of an ERP system?
Businesses use ERP systems for a smooth business process operation. Without software, it is difficult to run a company. 
Improved efficiency- but how?
ERP software solutions today contain mostly 10-15 modules representing each department in an organisation like administration, Finance, Sales, Inventory, etc. In a company, all of its modules/ departments need information from each other. Making the most of cloud/ on-premise computing speed and efficient data storage, these departments are tightly interconnected so that resources are efficiently managed.  
The ERP software that comes mainly as Software as a service (SaaS) ensure high end security. Other than that, they make available their versions to be deployed in your private server or a cloud server with good security.  
Being able to manage your business in the easiest ways possible- means being able to manage on the go- anywhere, in real-time. Any business having less than these accessibilities should be put under evaluation. Being able to run businesses with a simple device like your mobile phone is possible for ERP software systems today.   
How can ERP provide a competitive edge? Every business data when made available in its proper place, will turn out to be a business insight. For that, we make use of data analytics. Modern ERP system comes with at least some form of data analytics attached. The analytic reports are one of the powerful outcomes of using an ERP system in your company.  
How your business has performed past weeks? What are the seasonal requirements? And even some unforeseen circumstances like shortage of particular material or products from particular vendors-can be avoided- through forecasting. High-end integrations of artificial intelligence make these software packages even more competitive.
With optimal use of resources, you can plan a good strategy for better customer satisfaction. Advantages like the speed of delivery, data on buying patterns and vendors etc ultimately help you in improving customer satisfaction 
When do you know that you need an ERP?
You feel the need for an ERP when the business grows. It is critical when it comes to scaling.  
Do you need to understand your profit margin better?

 
Are your departments running on different systems, or on excel sheets, that you find it hard to keep up with? 

 

Do you feel like you need a real-time update, so that you could make informed decisions daily?

 

Do you lack a system to keep all employees aligned?

 
If the answer to all, or some of the questions above is yes, then your business might benefit from an ERP software.  
How can Target Integration help?
Target Integration has had enough experience in the midst of changing trends in business technology for many years. We deal with the most efficient and newest technology like cloud, digital migration, and SaaS for the most effective transformation of SMEs (Small & Medium Size Businesses) digitally. Target Integration has enough hands-on experience with businesses in many verticals, especially in the manufacturing and supply chain industries. You may contact us/ leave a message for a free consultation.