Odoo provides a service order app that is helpful for organisations who send people onsite or have multiple service orders to fix an issue on a helpdesk. When the service company gets a call and request is made, the technician goes onsite in order to see the problem the client is facing. During this process there are many things that need to be tracked; the technician record, the expenses occurred while supporting the service call, the time spent travelling, the hourly charge, and the product that was used in order to fix the problem for the client. The app was developed by Target Integration and provides the most up to date functionality for your business.
The technician also needs to record notes on the ticket, and sometimes the costs are written down to create an invoice.
There are several advantages to using Odoo's service order app. While saving the company time, this app can also streamline communications between your service and your customers.
Here are the key advantages of using Odoo's service order app:
1. Odoo's service order app has the ability to track all resources used in a job
This app helps the user keep track of the resources that have been spent in order to fix the problem. For example, if the company sends a technician to a client site, then they can track all the products he has used while fixing the issue. The module also allows you to track the time spent on the visit, as well as travel expenses.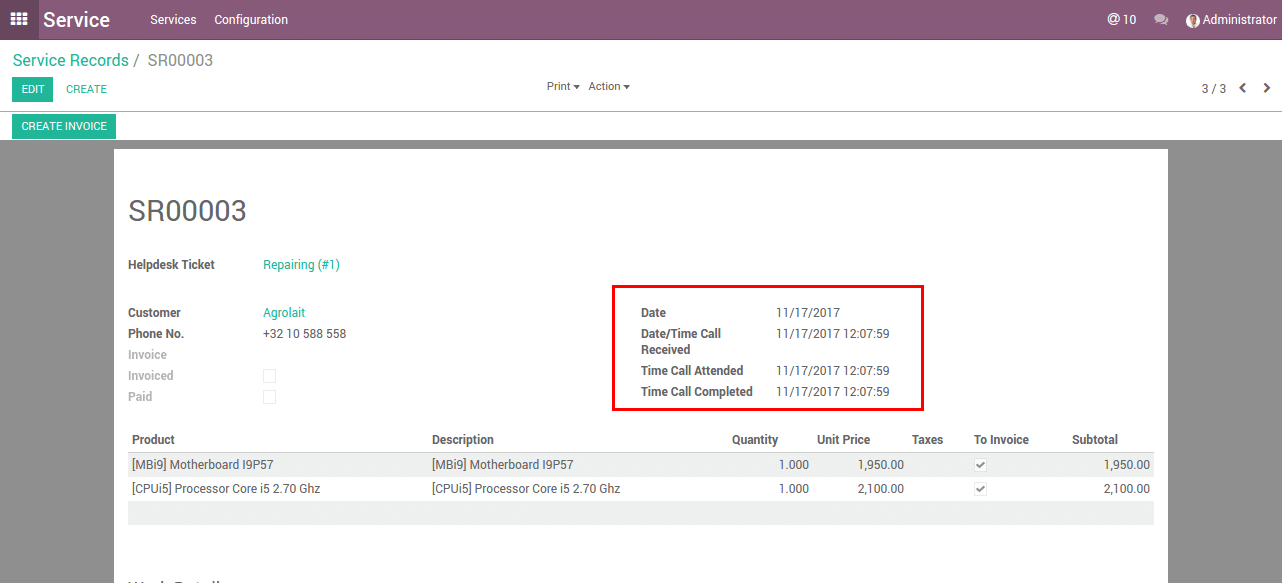 2. The app comes integrated with a helpdesk ticket
This app is integrated with a helpdesk ticket. When a ticket is raised against an issue or a query, the user can easily create a service order against that with one click. It will take all the necessary details from the helpdesk ticket and fill in the service order form.


3. The app provides invoice generation for the service
The user can create invoices against the service order with one click after confirmation that the services have been completed. This invoice can then be sent directly to the customer's email. After the invoicing is done, the status of the service is changed to invoiced.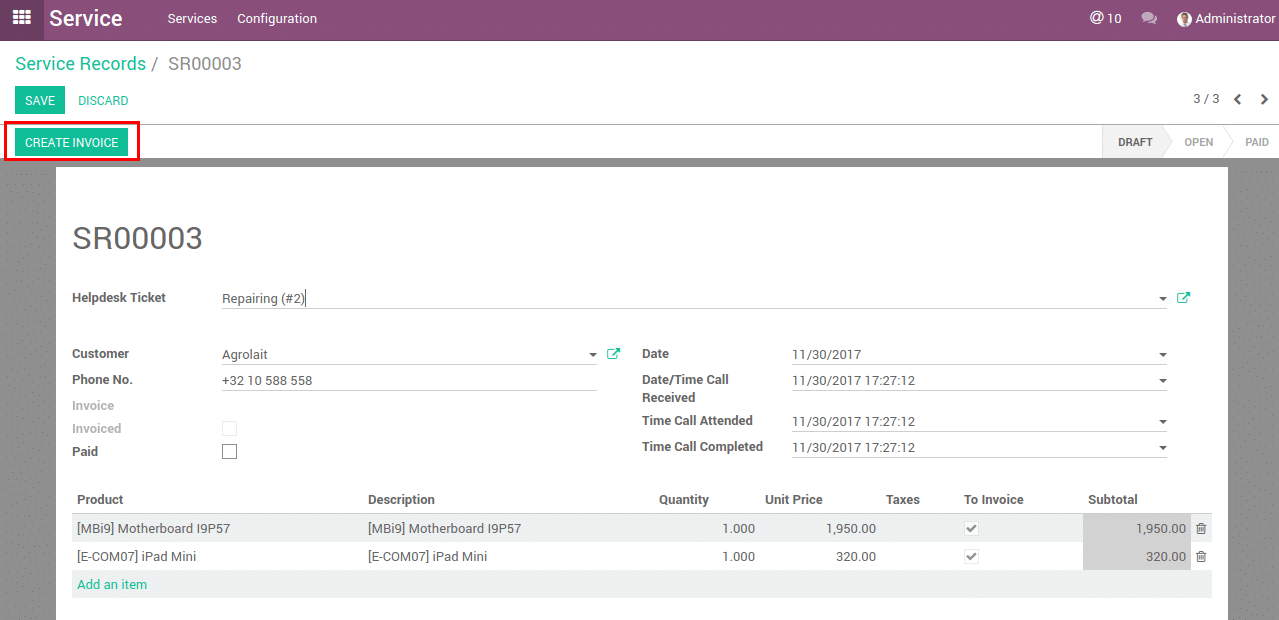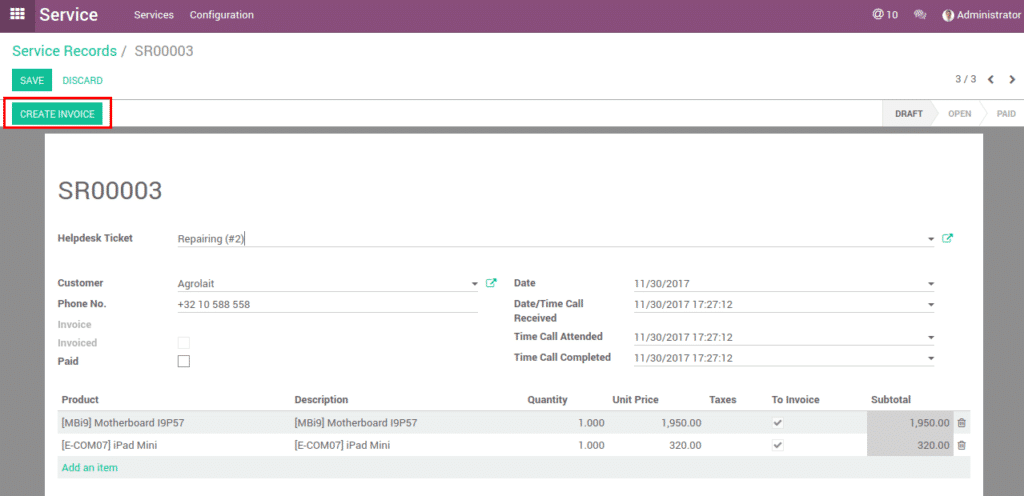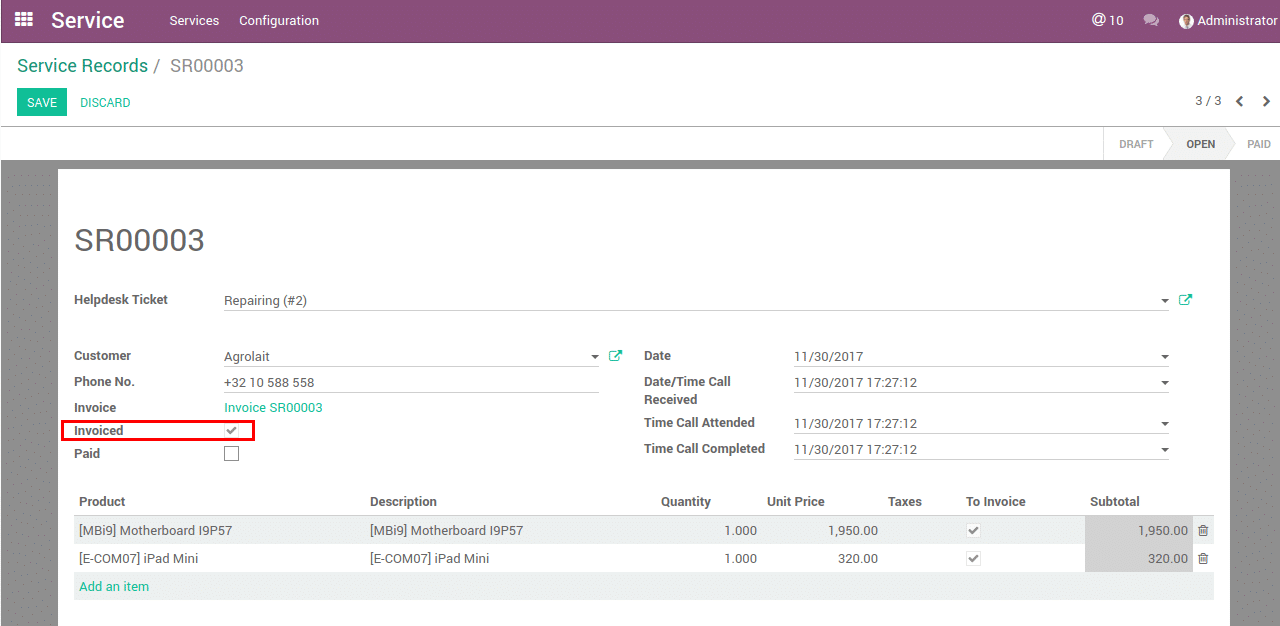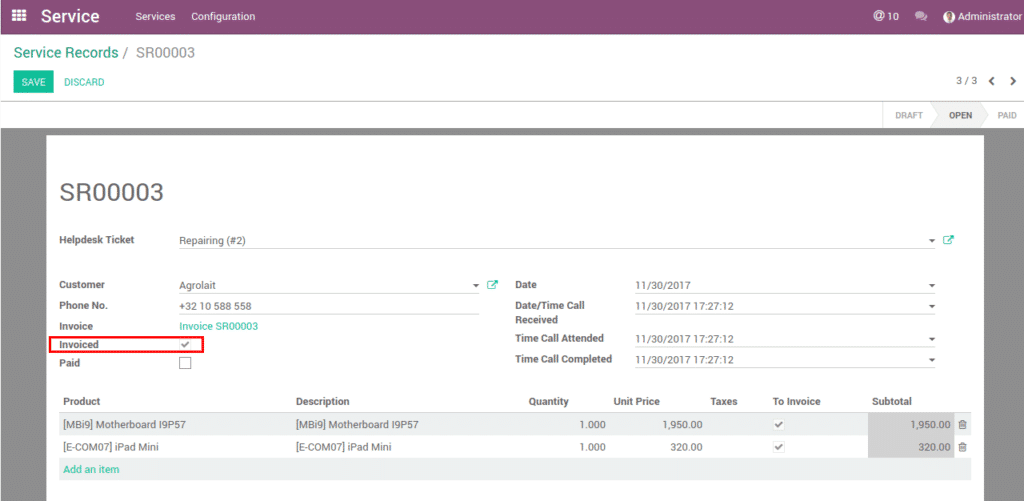 4. Odoo's service order app provides the option to define your own stages
The app comes with the option of creating your own stages, for example, Draft, Open, or Paid. You can pass the service order through those stages to track its current status and through, and the stages it passed over. The user can switch to any of these stages whenever they like.


5. Using an inbuilt digital signature
Odoo's service order module has an inbuilt web signature so, that once the job is done the customer can sign for it themselves, and give their approval of the service.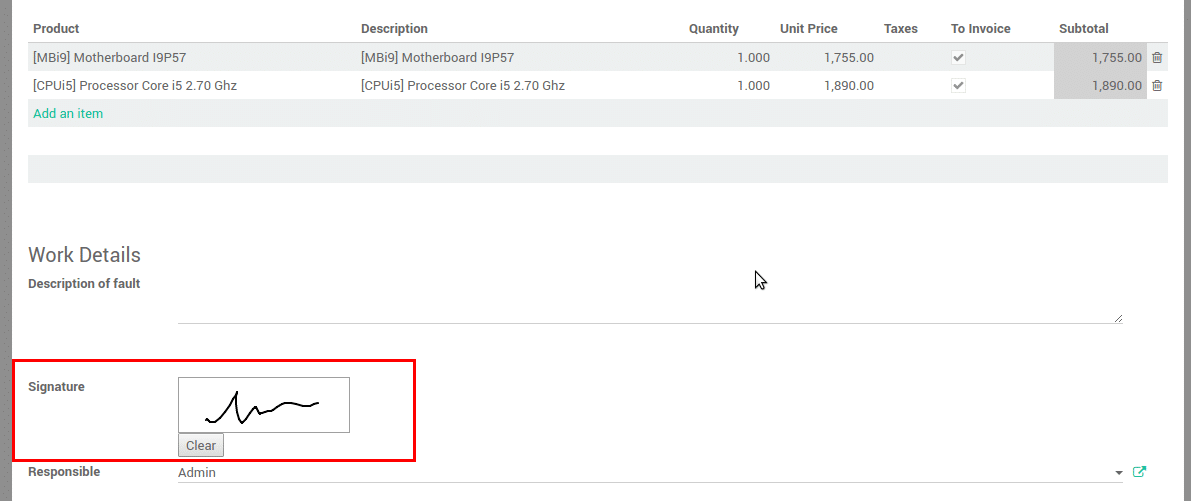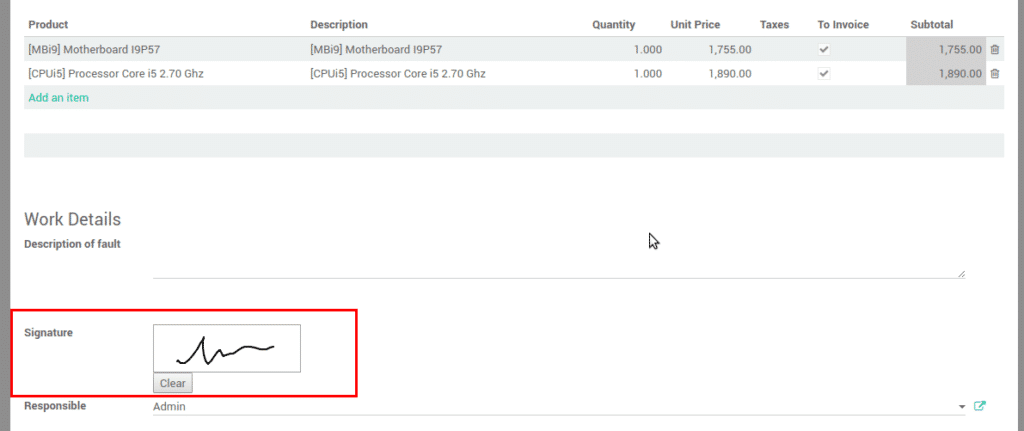 You can find this module here: https://www.odoo.com/apps/modules/10.0/ti_service/.