Because of the shifting requirements of the market, an organisation has to deal with change management once and forever. CRM Implementation is such a change and will impact the human resource. Therefore, it needs to be managed.
What is change management? It is a systematic approach toward a transition in an organization's objectives, values, or technology.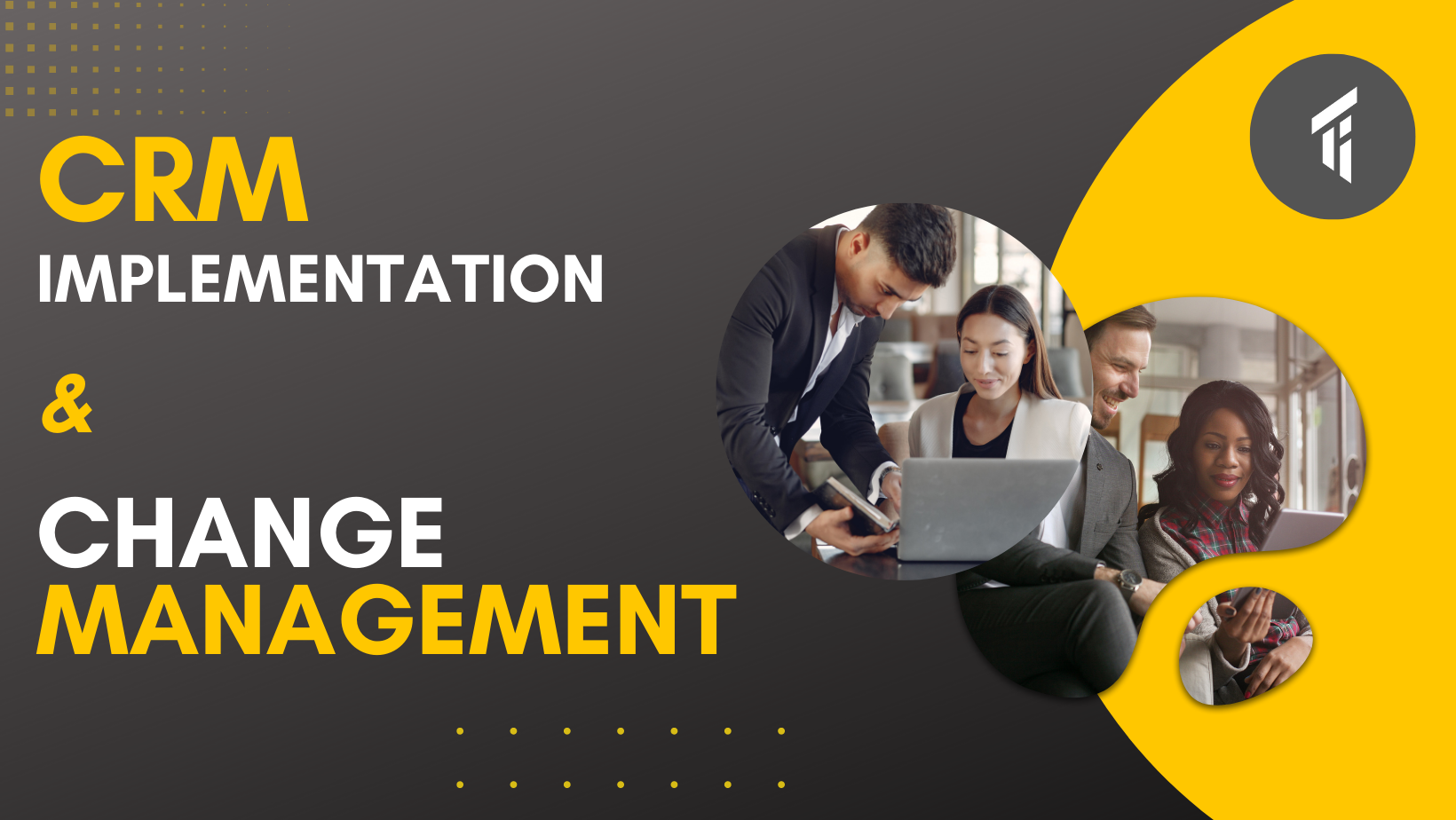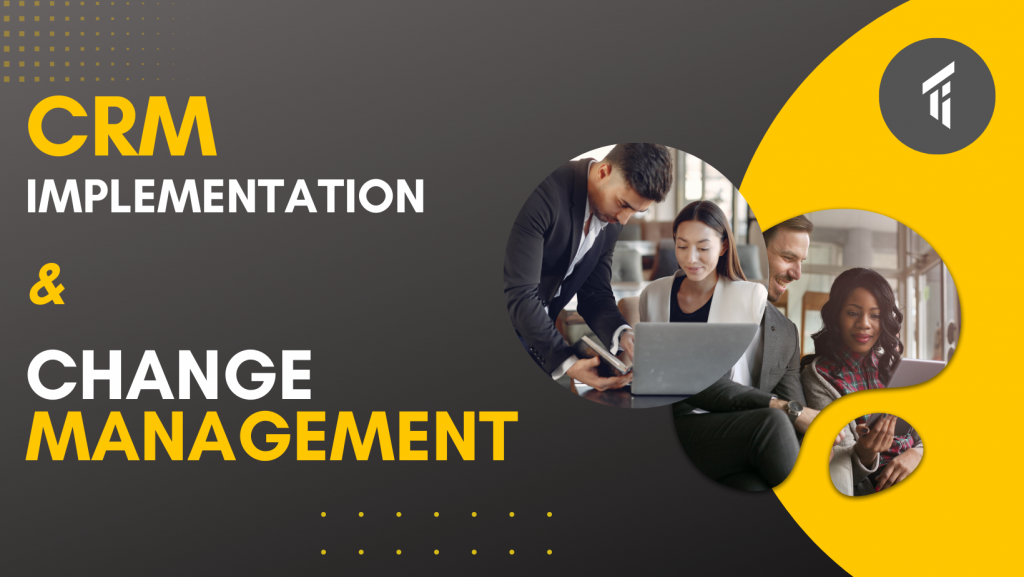 Different types of organizational change management
Evolutionary

: Evolutionary change is something happening with the test of time. It is a natural change, and no one needs to take an initiative other than foreseeing it.  

 

Revolutionary

: This change is based on a shift in vision/ ideas. This comes with strong leadership or change in leadership. External factors can also be a driving force, but the results would be fatal, for good or bad. 

 

Directed change management

: This is the change management that we are talking about. Our business needs to change consistently, to prevent unpleasant disruptions. Therefore, a change has to be organized and directed, to achieve a specific purpose. 
Successful change management depends on four core elements.
Understanding change 

 

Plan Change 

 

Implement Change 

 

Communicating Change 

 
Understand

– You need to have goals and intentions strongly defined. Ask questions and give clear and detailed answers to them. Ask possible questions on Why, What, When and How. And identify the most important questions. A detailed review/ questionnaire is the best way to understand the capacity and capability of an organization's personnel.  

 

 

Plan

– Before committing to a major change, create a roadmap- keeping the stakeholders and employees in mind. Start with the end in mind- have a definite goal based on your vision.  

 

 

Implement

– Implementation takes the most of change management. A proper plan and understanding will never let down the implementation process. It is the process of putting the change into practice. Ensure that everyone involved in this process is aware of the impact in the end as well as the difficulties during the process.  

 

 

Communicate

– Communicating the change is not as easy as providing the plan and guidelines. Some nuances go missing in the get going. It happens that people are lost in translations between written and verbal communication. That's why companies arrange a face-to-face sessions as a part of change management. This process is although continuous.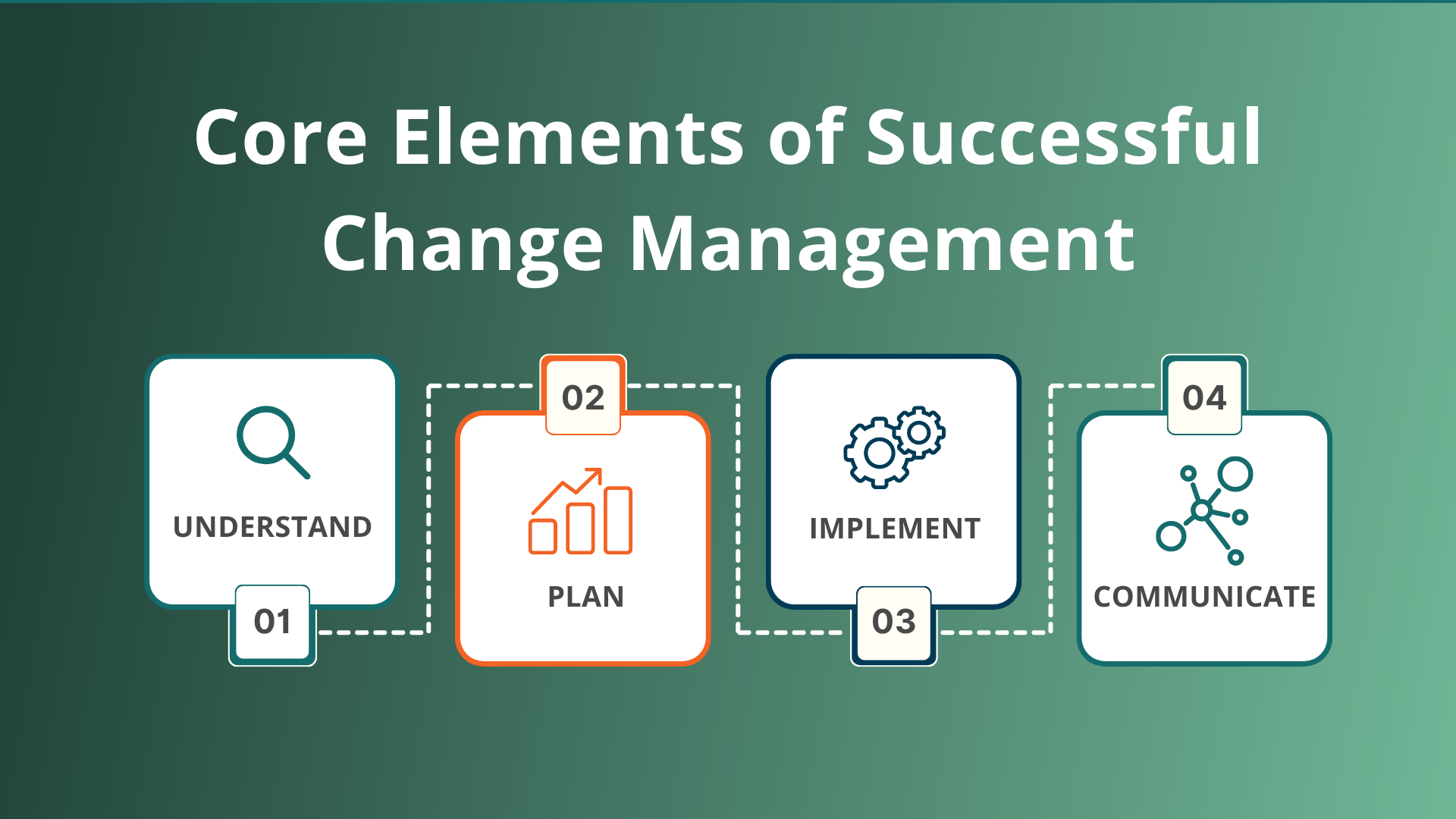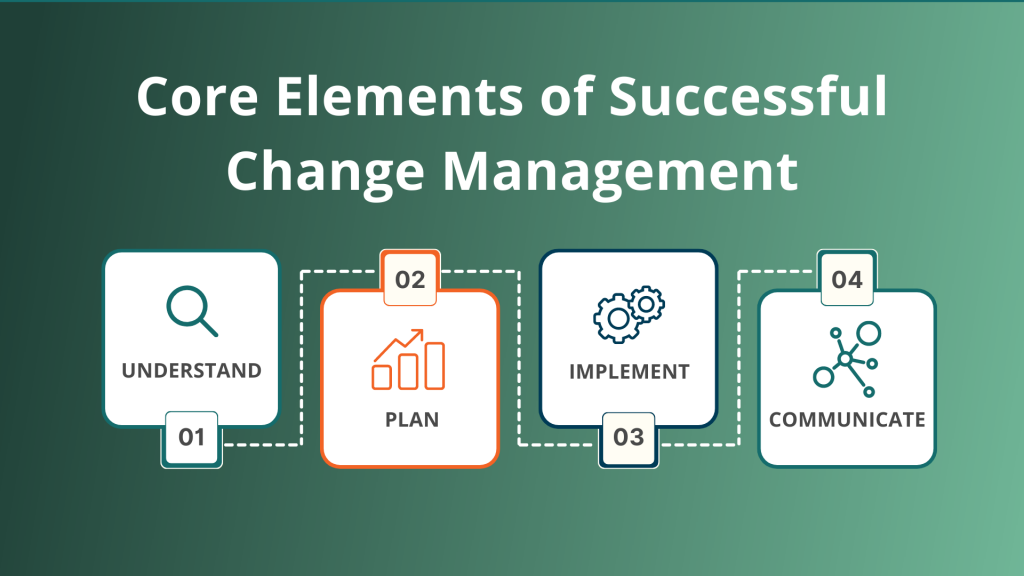 Change management in implementing Customer Relationship Management Software
Implementing CRM software should serve both customers and the business alike. It should make the businesses serve the customer more, and improve sales. With a CRM implementation, businesses get accurate prospect data to forecast results and win more business.   
What we think about a prospect traditionally, can be documented in a CRM. For example, where a customer is in the sales pipeline, the buying pattern of customers in a certain age range etc. Digital transformation comes with the burden of documenting this information into a computer, in the long run, giving benefits to the company.  
Therefore, let's consider the best practices in the CRM implementation process.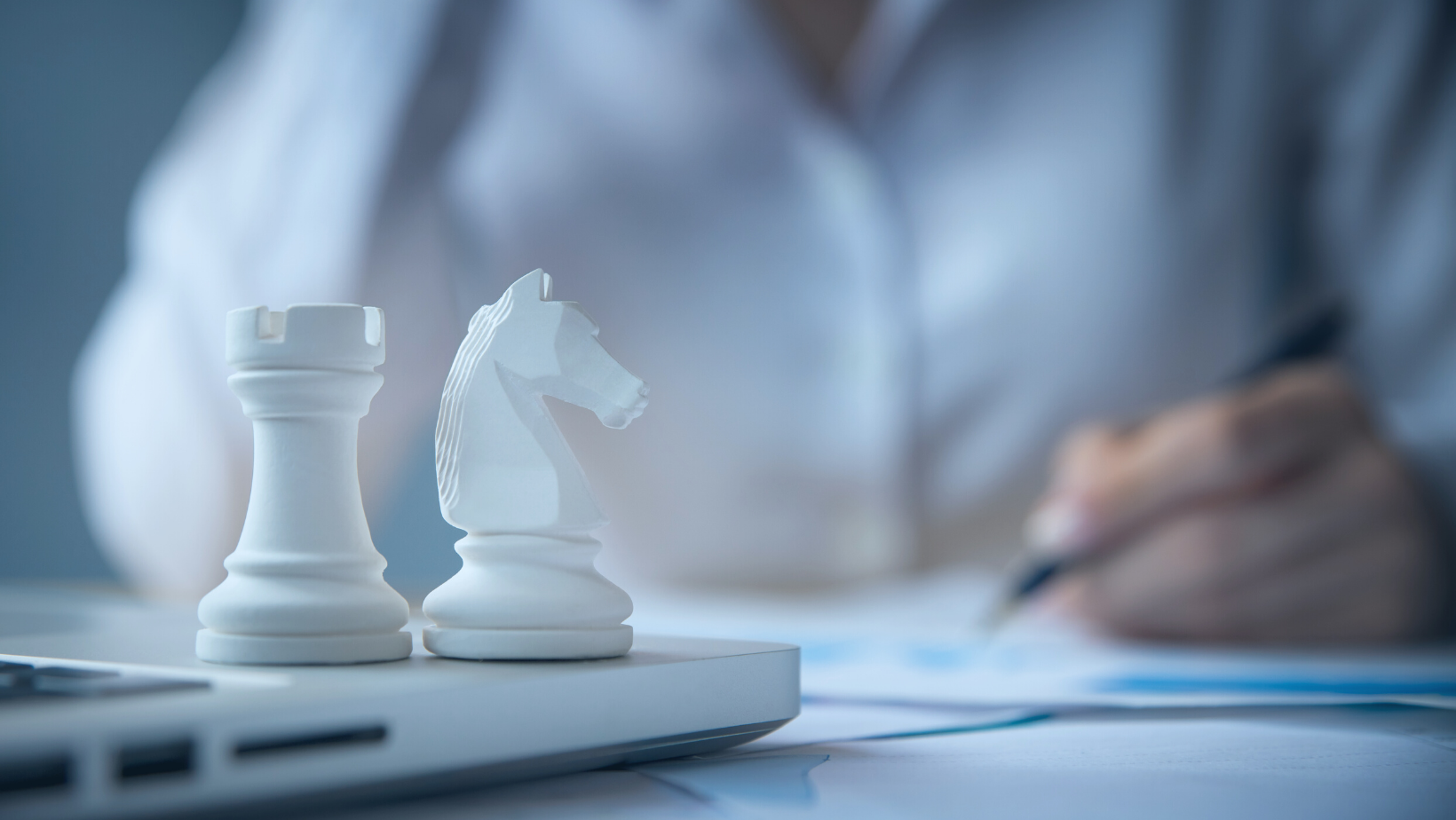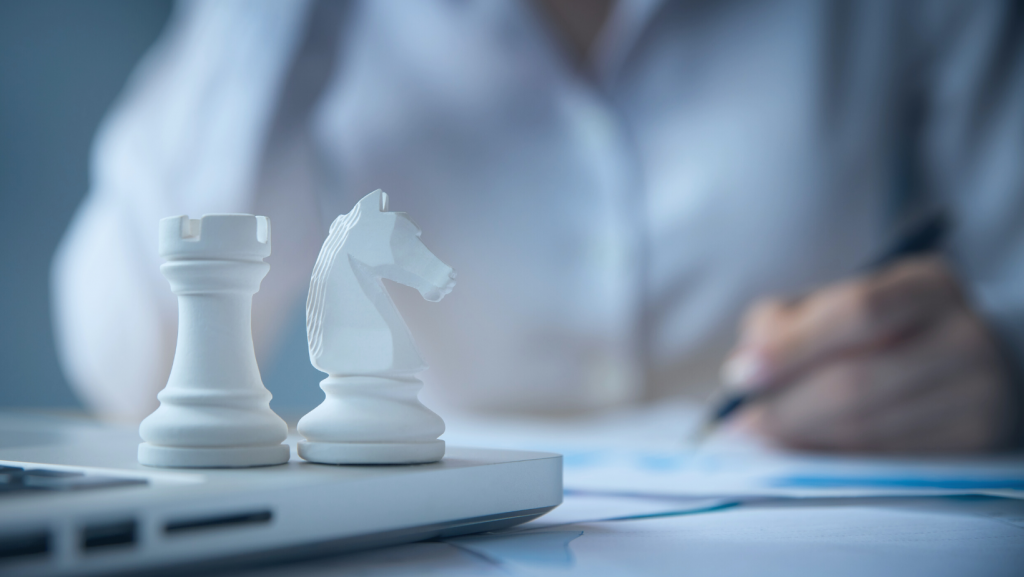 Define your business needs:
A CRM should help businesses to sell more, and that too effectively. We need to look at individual records. It keeps track of records of customer buying behaviours, and patterns and reveals upsell opportunities. Therefore, first define your business's needs, keeping in mind the people involved in it.  
Define your organisation's future state:
This is not only what we think we need today, but also, what employees think they are going to need in the future, in a more optimized way. For example, how roles are defined currently, to how you want them to look in the future.  
So, this is directly related to helping the team sell more. Along with looking into the future benefits, we should project anything that may harm in the future too. Any process that has the potential to harm our future practices shall also be considered.   
Once we define the future state of an organisation, and the employees are made aware of the benefits individually, it is going to be a lot easier to implement the CRM effectively.   
Organizational change management:
The biggest key to successful CRM implementation is Change management itself.   
The best system is the right system. It should be kept in mind how the system is going to make a business stand out among the competitors.
Implementing the system most efficiently
The best CRM system will look like the worst CRM system, if not implemented correctly. Therefore, it should be taken utmost care to plan and manage the change. Consult us for assistance in implementation, for we are experts in CRM and ERP implementations. We have worked in several sectors, including manufacturing, distribution and service. Target Integration is headquartered in Ireland have offices in India, the UK, and the US. Contact us at your nearest location.