Customer Experience has always been the cornerstone of a good brand. Instead of making it feel like dealing with computers, the digital transformation of businesses has opened the doors to a new era of customer experience.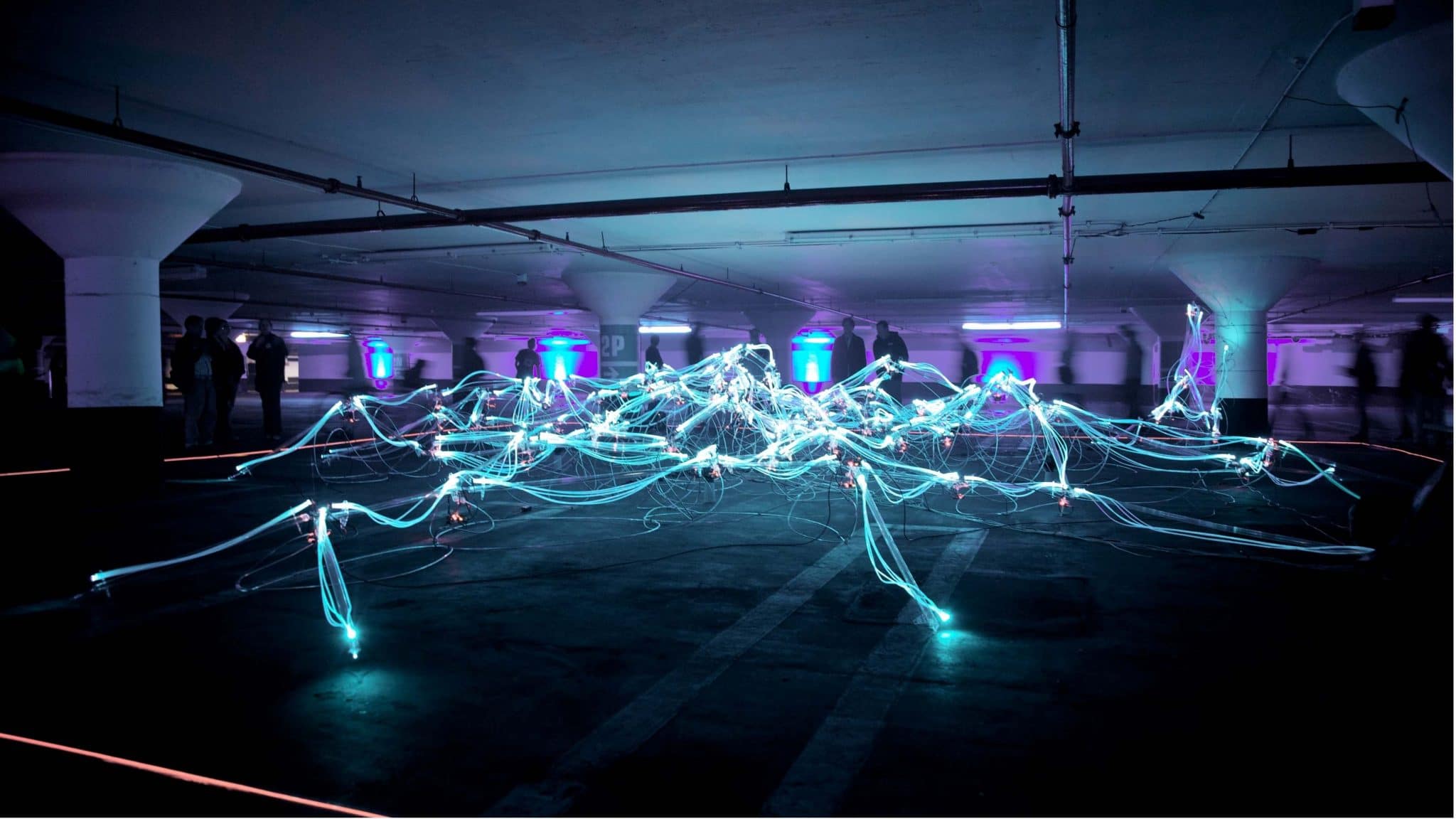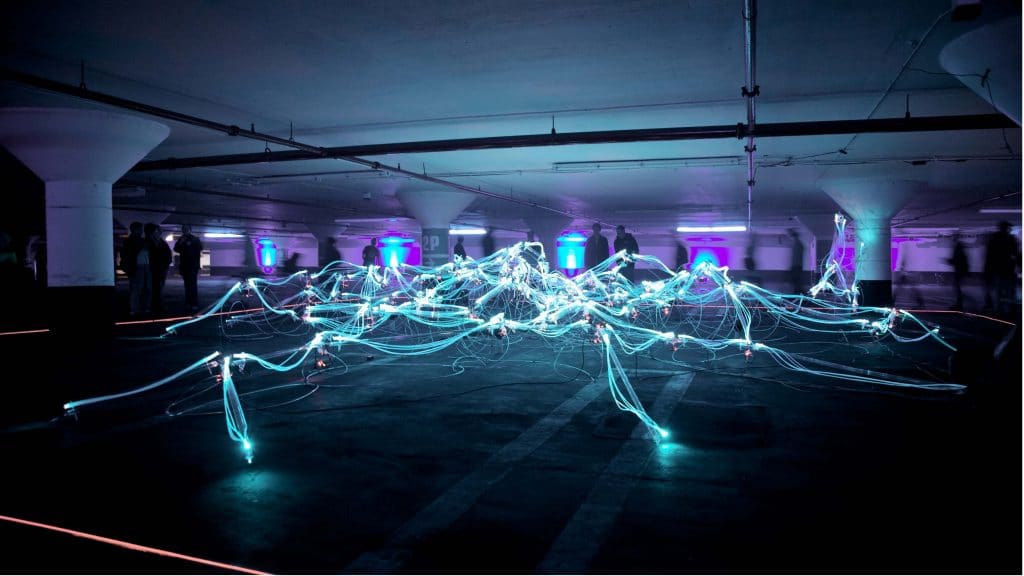 The Digital Transformation
Going digital is not a new thing as we are born in a digital world. The whole purpose or outcome of digital transformation comes under improving the creativity and productivity of human beings. But why is it still hyped up around the term digital transformation?  
Let's understand the difference between digitization, digitalization and digital transformation. Digitization and digitalization are often interpreted as digital transformation. But these are two separate terms. Digital transformation accounts for everything digitalization can bring via networking and big data management.  
This day, we must deal with a large pool of knowledge and availability of data that can be structured and utilised in many ways.  
Thus, here are the top five technologies supporting our new normal: 
Cloud computing

 

5G and connectivity

 

Big Data Analytics

 

AI and machine learning: 

 

Blockchain

 
The Customer-Centric Approach
Let us look into an old sales and marketing term, The customer-first approach. This was mentioned by Drucker in 1954 who said, " It is the customer who determines what a business is, what it produces, and whether it will prosper".  
But brands like apple showed how important it is to be both customer-centric and product-centric, which has then been legendarily drowned out by their branding aspects. 
The new market reality has emerged wherein the digital transformation forces customer experience, or the other way round. Failure to meet customer satisfaction is also a challenge in the digital age, as they can easily switch from one business to another.  
When we take everything to digital transformation, let us note our customers in a digital form. It is important to make use of the customer data, which are more available in elaborate ways today. These data initially recorded to boost sales have supposedly been used to improve customer experience as well. 
Customer Relationship Management (CRM)
Companies include their customers to get involved in their product research, especially during the service, and support them. With digital transformation, companies can keep a record of customer support and feedback. Now, this is the real magic of digital transformation in customer experience. Sending a customer, a customized email, having their name and occupation addressed, or content woven around their tastes, are all possible with a good CRM implementation. These drives increased customer records and interactions added that are helpful for the businesses. 
Digital Product and Customer experience
It is easy to track customer satisfaction through the product if the product is digital. Customers can go through a lot of hurdles if the technology is not ergonomically designed. 
Including inclusive designs in your websites and products is much less thought subject and an effort. But including extra options for people with disabilities of many kinds- colour blindness, blindness (for screen reader), attention-deficit / contrasted view etc. 
How do we do the digital transformation for a better customer experience?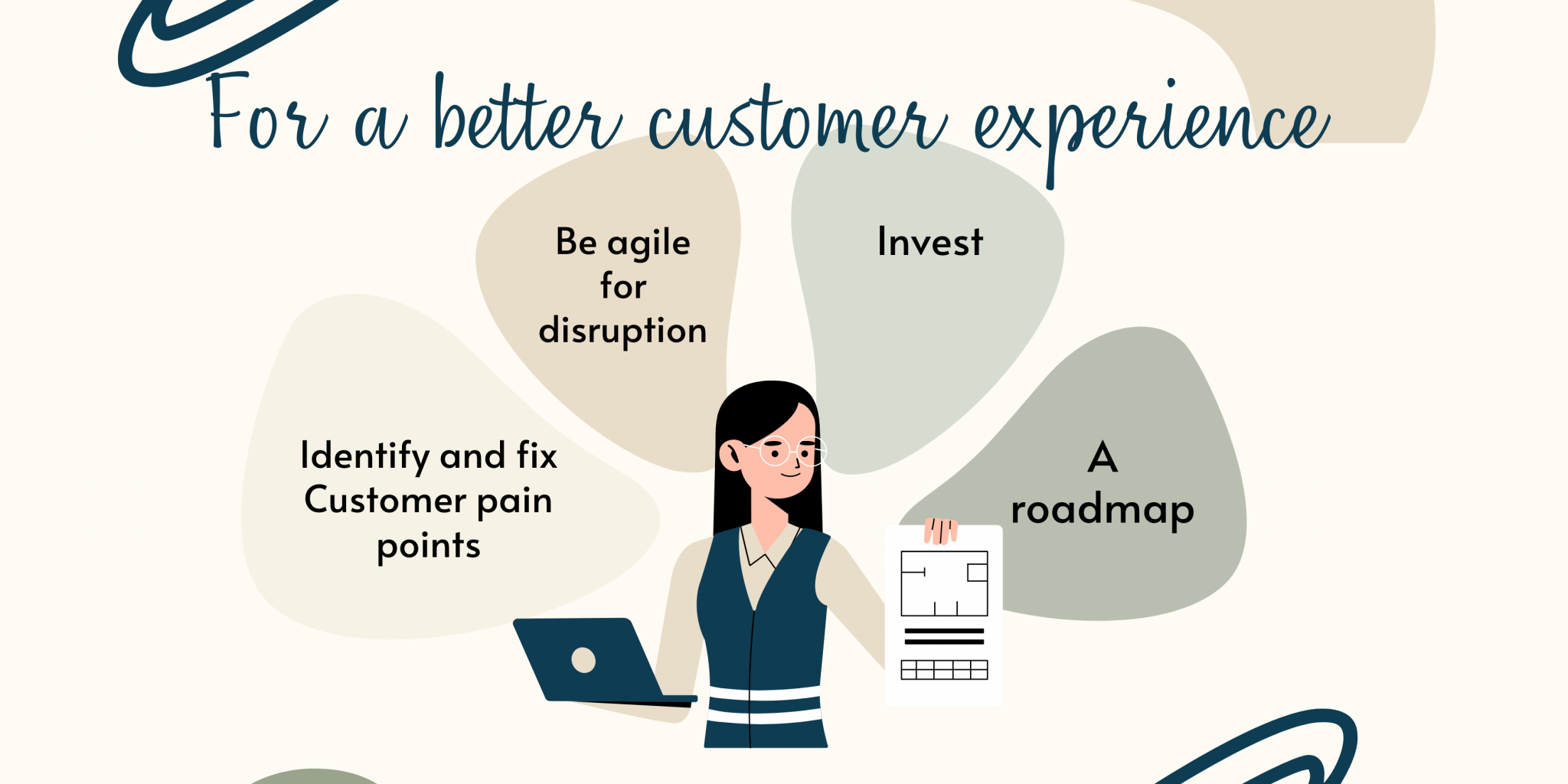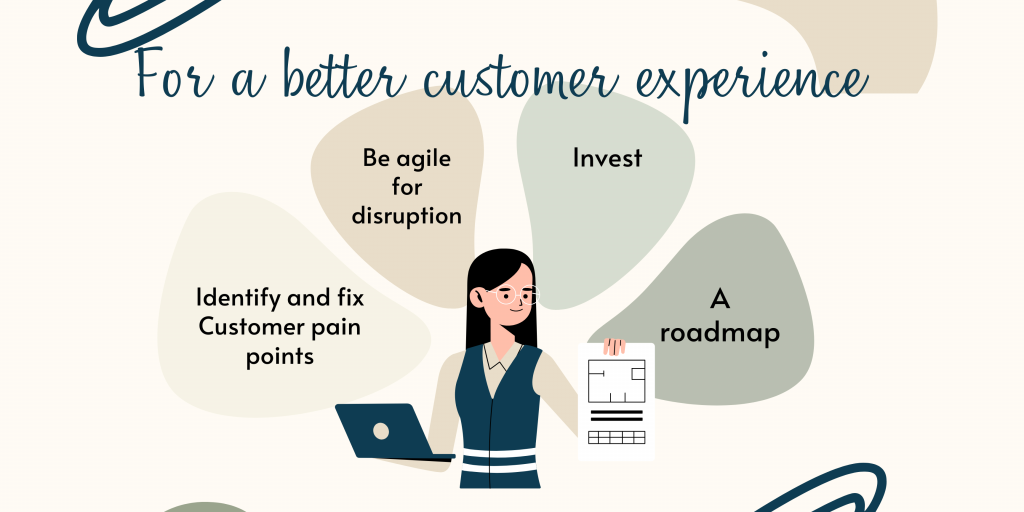 A roadmap: As a first step, define your goals. Then evaluate the current system that needs to be transformed and find technologies that rightly suits your business's nature and resources.  
Creating a roadmap is defining a step-by-step process that is to be executed time-bound, to integrate the system with defined goals and innovative technologies. This process should include customer data and should be determined to track customer experience. 
Invest: Should clearly define investment at the time of evaluation. It should include not only in digitally transforming the business, but also in training, or giving support to use the technology. Since this is an evolving process, businesses need to spend an amount continuously on IT. 
Be agile to embrace disruption: Digital transformation is an ever-evolving process. Businesses have a potential threat of living in digital denial. For a full-on customer experience, we must move forward with innovative technology, that keeps with the trends, that are interlinked with customer experience. Only a business equipped with 
Identify and fix customer pain points:  There are four main categories to include customer pain points – Financial, productivity, process, and support. Data collected can be researched and can be used to find out about the common customer pain points.
The Span of Digital Transformation
It can go a long way – from digitalizing a paper-based document, to electronically transferring and acknowledging payments. Let us take a wider look at digital transformation and how that can be implemented for customer experience.  
Digitalization is complete only when people can use the technologies and integrate them into their real-life experiences. But Digital transformation is something that drives this experience to the next level. The social media revolution is one such experience. It amplified the customer experience.  
Digitalisation is a broad term, and we can break it into, let us say, a few aspects and analyse how it drives customer experience and thereby satisfaction. 
From a world of digital information and 2D images, there has also emerged 3D technology where it can be printed in physical use and make a virtual and augmented world. Imagine the customer experiences linked with digital transformation possibilities in this field. For example, augmented realities which can scan and give a review for physical products in real-time can be an exciting challenge for companies in terms of customer experience.  
Automations are the next result of digital transformation. By the term automation, people mean automation of diverse kinds. We can simply automate a text message whenever a customer has a query or feedback. Wherein, an automated control loop is automation inclined with machine learning, where a machine learns for a pattern and implement the action of automation on its own. 
Though it is more like the automation mentioned above, it deals with mathematical algorithms to extract useable data from an enormous amount of generated data. It can be the data that emerged from customers' digital devices or the data in IoT (Internet of Things). But the difference is that with big data emerges new challenges, and new possibilities and methodologies to drive business possibilities and customer experiences along. 
Natural Language Generation
It is a complex thing to mimic human language. But with the help of machine learning and big data, and with the help of linguists, it is now a part of our life. This technology is used in creating chatbots, various reports, like patient reports, weather reports etc.  
Digital Transformation and Businesses
Businesses go to any extent for customer satisfaction. Technology that is implemented and maintained with the current trends is only going to benefit every business with a huge ROI. Therefore, Digital transformation is an ongoing process that all businesses are now willing to invest in.  
CRM or customer relationship management is now a term widely used for software solutions that are made to deal with customers. Several software products are designed around unique and identifying needs of current customer relationship management of businesses. More unified data and connected information make both the business and customer experience good enough with digital transformation.  
Target Integration is a technology implementation company. Having experienced business evolution with digital transformation for a long time, we help companies adapt to digital transformation. Our products range from Odoo, Zendesk, HubSpot, Vtiger etc.  
We believe every business and customer experience related to them is unique.  Therefore, we are technologically agnostic and recommend from a pool of proven software solutions, the required and most suited software for your business.  
We have offices in the UK, US Ireland, and India. Please drop your contact details here or call our experts to chat about your digital transformation move with us.