What is an Online Customer Service? 
The practice of providing digital customer service involves responding to inquiries from clients via live chat, social media, email, and messaging services. Here are a few major key benefits of online customer service. 
Customers can receive more prompt, on-the-spot assistance. 

More queries can be handled by support staff in less time. 

Businesses can shorten wait times and improve client happiness. 
Tips for some good online customer service 
Customers will start to expect smooth online experiences everywhere as we get used to performing necessary tasks online, from grocery shopping to healthcare appointments. Whether you're a well-known brand or a scrappy startup, there is a rising standard for what constitutes outstanding customer service. 
The only alternative is to step up, and we're already noticing that more than half of customer support teams are giving CX higher priority than they did a year ago. The expectations of clients are met through good online customer service. Continue reading to learn more about the priorities of your consumers and how to fulfil (and surpass) their expectations.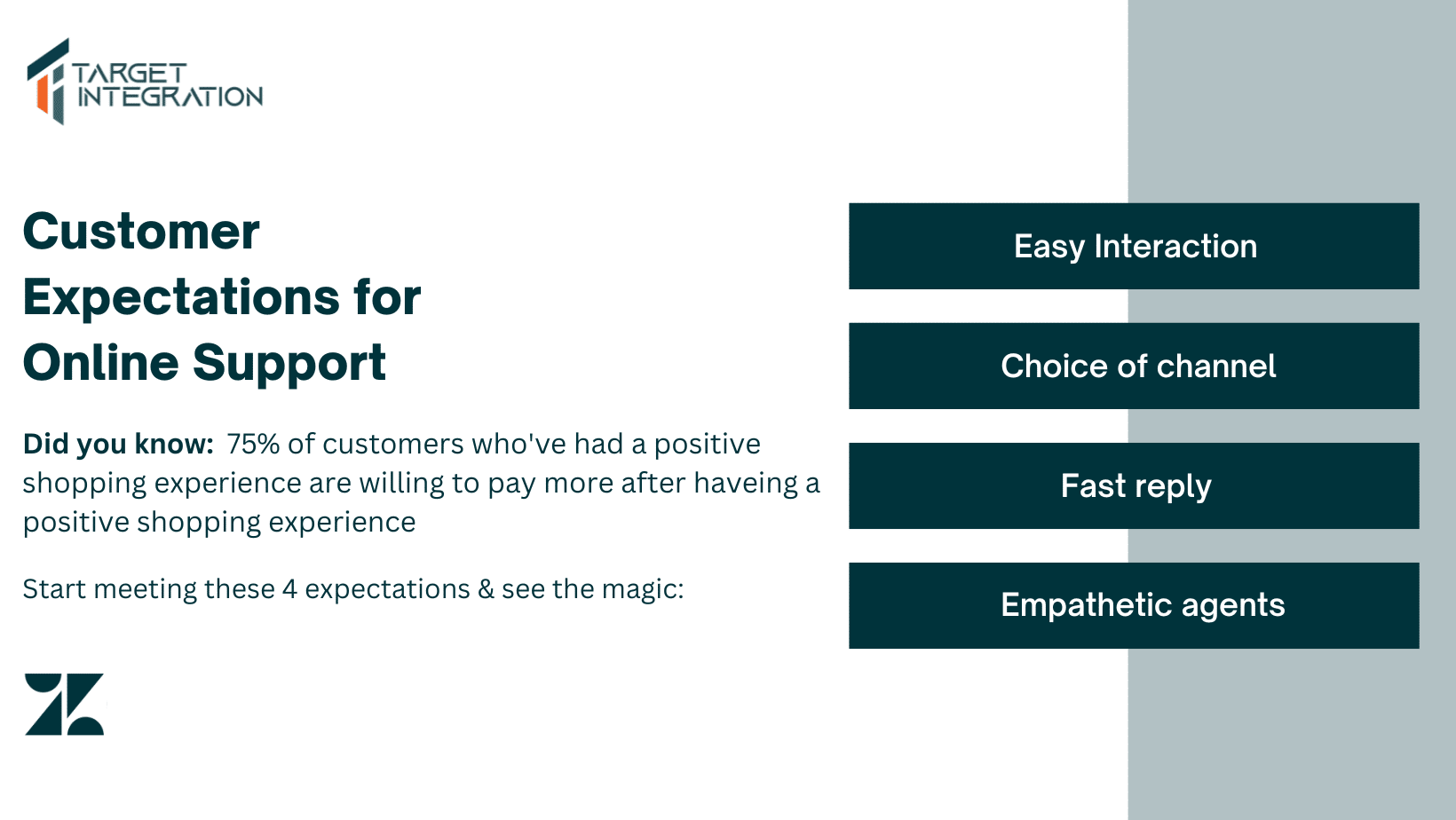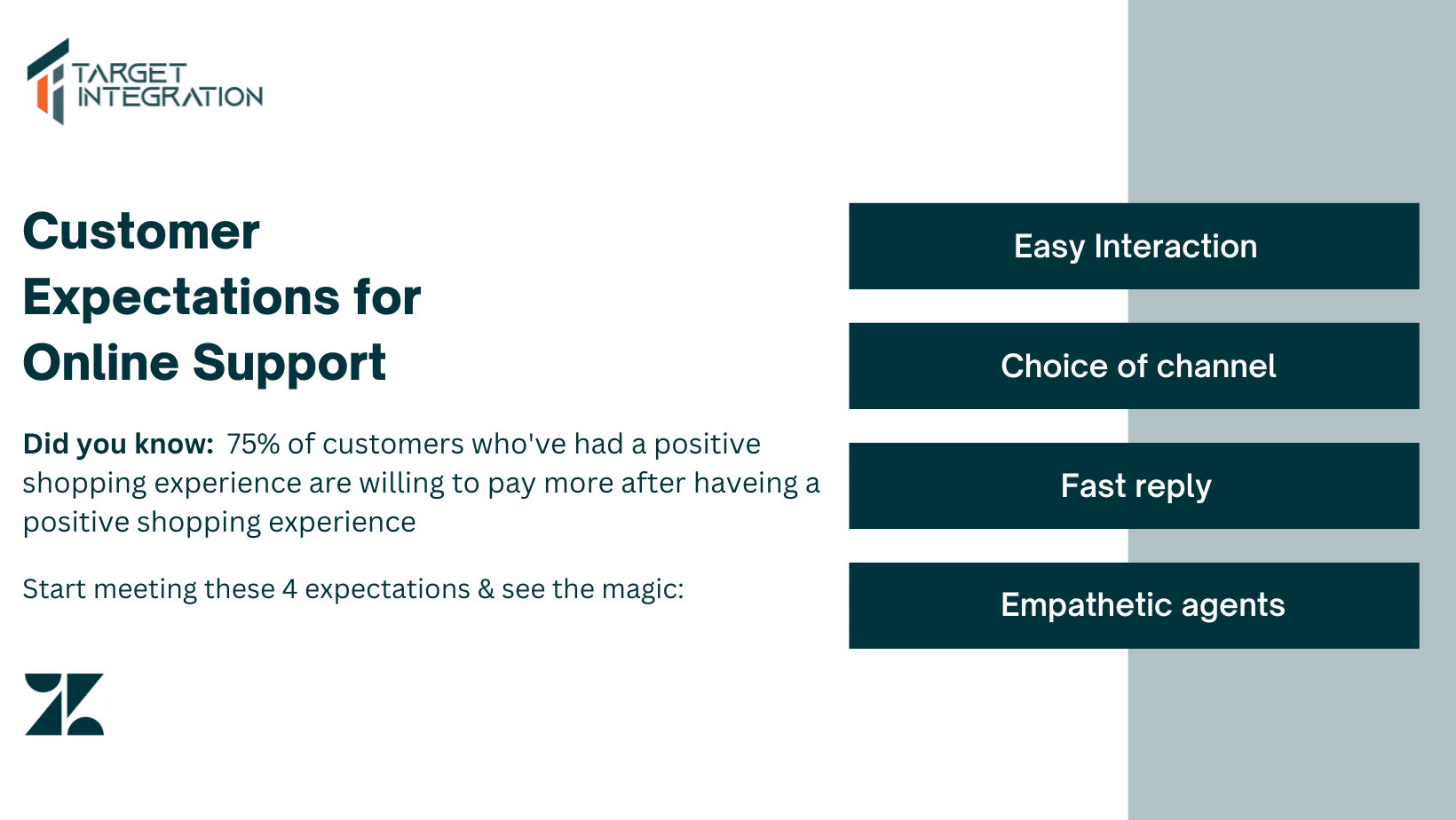 Customers prefer to buy from businesses that provide quick and simple online transactions, 75% of the customers would be willing to pay extra for products from businesses that provide them with a good customer experience. The success of businesses like Amazon in the face of COVID difficulties was therefore not surprising. They were able to provide a consistent, easy experience from beginning to end. – They have created an extremely easy buying process – removing most barriers. You simply have to search for what you want and with one click, you are done. 
In 2020, 64% of consumers used a brand-new customer support channel, and 73% of them said they would continue to do so. Recently, a lot of things have changed, including how customers communicate with support. Customers will really demand that businesses be just as adaptive to new and developing channels as they are. That entails going where your customer is, whether that be through an email, a chat, or an Instagram DM. 
The typical customer anticipates a response to their email within 12 hours or less, and they anticipate even quicker response times for channels like social media and live chat. Customers will perceive your value for their time and, more broadly, their business, if you respond to their inquiries promptly. Think about how your technology can help you respond more quickly. Time can be saved and attention can be increased by giving agents access to more information with fewer clicks.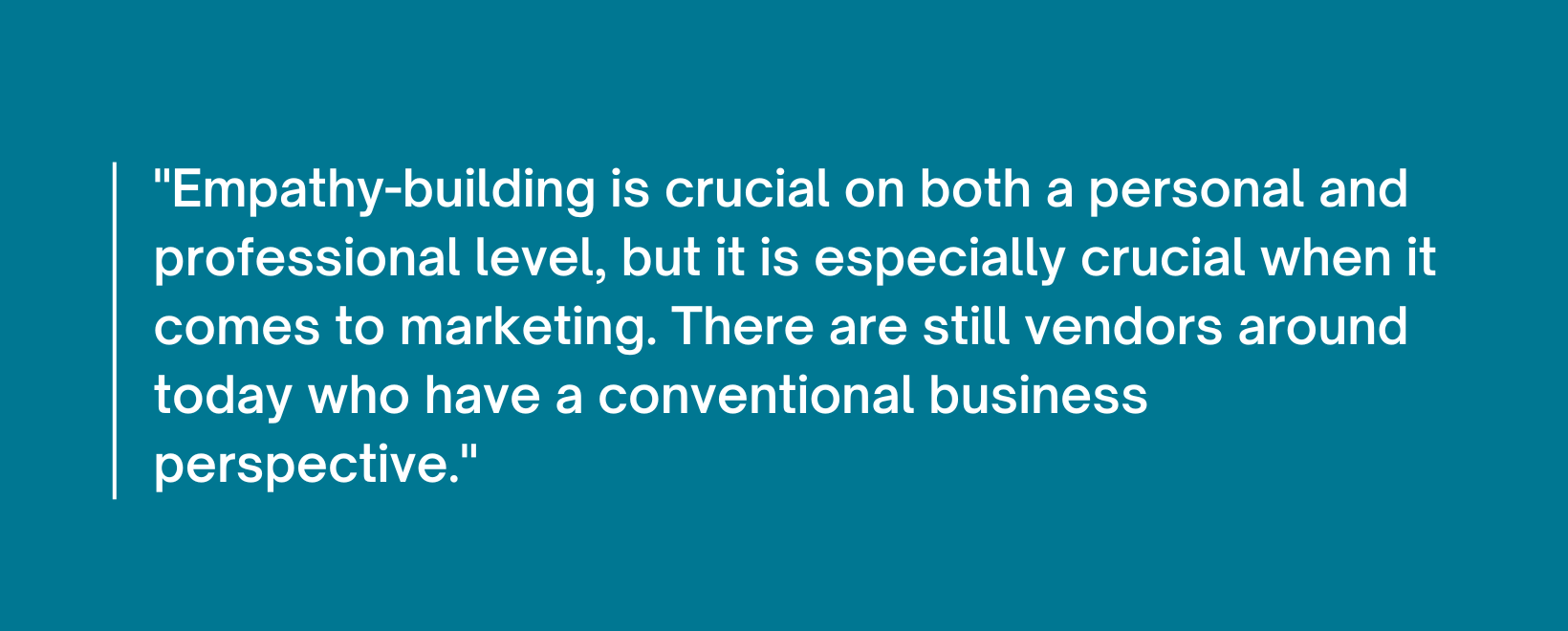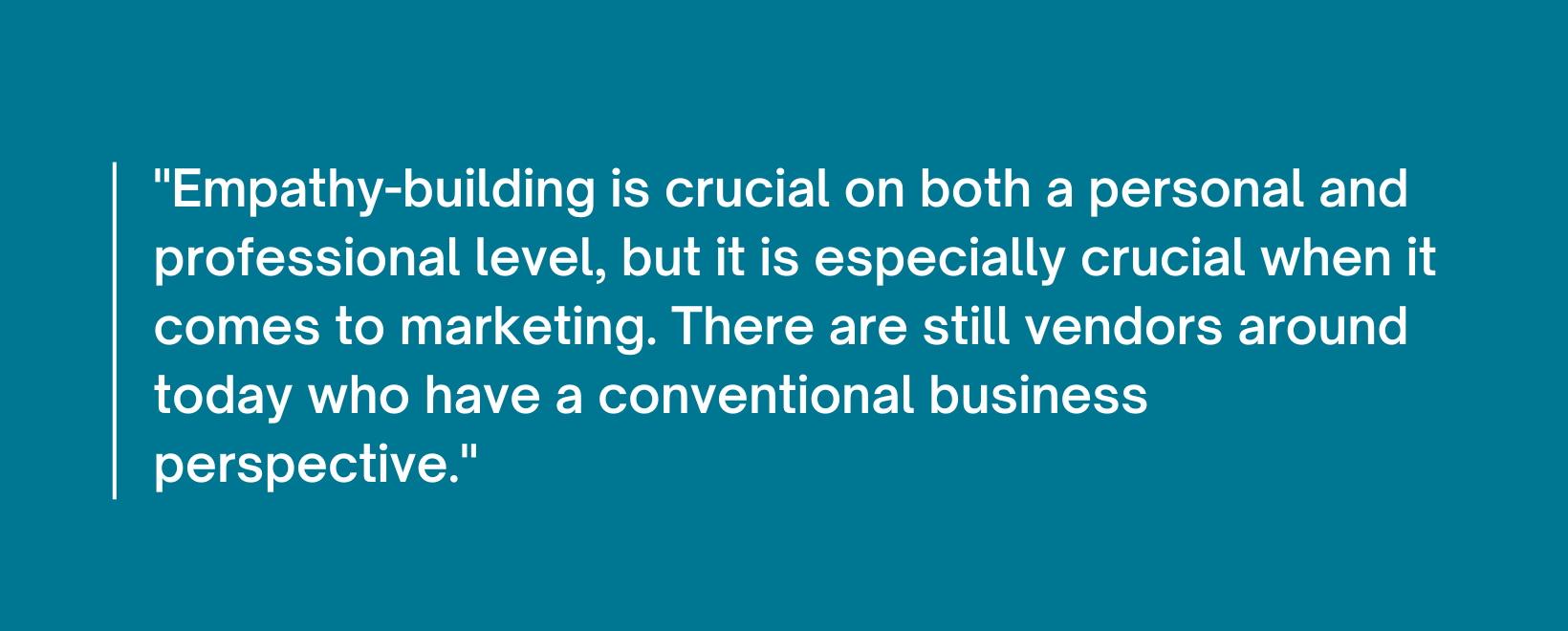 Customers desire empathic service providers, 49% of them. They also have strong standards for corporate responsibility and diversity. Customer service representatives need to be compassionate and empathetic in addition to having technical skills. The needs of consumers after COVID should also be taken into consideration by agents, as many people continue to live alone and may be going through different stages of grieving. 
How do you improve your online customer service?
One of the finest methods to demonstrate genuine empathy for your clients is to meet their requirements, including those of their inquiries, difficulties, and demands for peace of mind. It will need empathy and understanding to stand out from the competition and increase client loyalty in a day where so much of what we do is done online. "Consumer engagement cannot always be about new sales," says Rich Gardner, VP of Global Strategic Partnerships at Klaviyo. "Creating an online experience that is based on customer empathy is the best approach to engage your customers." 
Here are some pointers to help you provide better online customer care:
1. Help customers help themselves
One of the main advantages of answering frequent inquiries in your self-service help centre is the convenience of being accessible to clients around the clock. In reality, 69 per cent of clients desire to handle as many problems independently as feasible. 
Maintain the product information in your help centre, and ask your customer support personnel for assistance in providing the most pertinent and beneficial information depending on the inbound customer inquiries they are receiving. They will have insightful opinions to share because they are familiar with both your customers and the product. 
2. Meet your customer where they are
Customers now anticipate being able to communicate with businesses via their preferred platforms. That might be your regular web form that automatically generates an email for some clients. Other people might want to message you quickly via WhatsApp or Instagram DM. In the meanwhile, you could discover that strategically placing a live chat on your website's product pages will help you attract new clients. 
The truth is that it will likely be a mix of all of these. You can manage all of your customer care channels in one location and get customer data that will enable you to tailor your online help with an omnichannel strategy. 
3. Get a complete view of your customers
You may give clients more individualized online service by utilizing customer data, whether through app integrations or custom-built apps. Customer context can be retrieved from Zendesk for customer assistance and handled from a single view in your agent workspace. Your agents will have complete knowledge of the customer relationship, including previous interactions and purchase history, thanks to this. Additionally, it saves them time by removing the need to switch between various systems, which may be a huge hassle for support representatives. 
4. Response as quickly as possible
One benefit of online customer service is that a client can anticipate quicker, on-the-spot assistance. For instance, before placing their order, a customer can ask you a quick inquiry about sizing by pinging you via chat. However, this only functions if a customer support agent is prepared and able to assist. 
Staffing is an issue in this situation. To obtain a feel of how tickets are distributed by channel, look at your help desk KPIs, and then adjust how your agents are deployed. For instance, in order to meet your response time benchmarks during busiest business hours, you might require more agents on chat. 
Your technology is crucial as well. Agents will work more slowly if they are using obsolete systems. Similarly to this, it will take longer for them to respond to even the most basic questions if they are negotiating numerous layers of process. Make sure you have the appropriate tools in place before streamlining your workflows. 
5. Train your support team
In the world of digital interactions, the same customer care techniques that come to mind include mirroring and a kind tone of voice. To convert to online mediums, they only need little training. Always keep in mind that people often read emails in a more negative light than they intended, so agents should make their contact informal and conversational. When appropriate, agents can use emojis, exclamation points, or even animated gifs to show friendliness. 
6. Deescalate with care
Although it's inevitable that customers may complain, using these dispute resolution strategies will help you maintain composure and start the relationship-healing process. It's crucial that you approach these discussions with sensitivity. You never know what the person on the other side of a conversation has gone through that might be causing them to feel irate or frustrated. Your responsibility as a customer service representative is to listen intently and behave responsibly. It might be challenging to control your emotions, particularly if you are feeling exhausted, so be nice to yourself, remember to drink water, and take breaks. 
7. Ask for feedback
The process of providing online customer assistance must include feedback. By requesting customer feedback, you can demonstrate to your clients how much you appreciate and care about their experience. You should measure your customer satisfaction (CSAT) score and regularly monitor consumer comments. You can evaluate customer satisfaction and spot problems right away by conducting CSAT surveys at the conclusion of every encounter. 
Even when they don't directly mention you on Twitter or Facebook, customers can still voice their opinions about your goods or services by employing social media listening tools. By using these tools, you may learn more about how your target audience actually feels about your brand and gain insight into how to improve your brand messaging and engagement tactics. 
8. Be human
We all yearn for connections that are genuine and human. Recall the incident where a Zappos customer service representative talked to a client for more than 10 hours on the phone. This is but one illustration of how treating people like people may benefit the business. 
Give your employees the freedom to interact honestly and frankly with customers. A quick anecdote or acknowledgement of a shared experience can deepen your bond and boost client satisfaction. Possessing a sense of humour can also ease tension and steer discussions toward an amicable conclusion. 
At your service 
Online customer support systems let you be there for your clients when and when they need you, and you can do it from anywhere in the world, from your library of articles in the help centre to your witty social media support. 
Your customer care team has to be equipped with strong, adaptable solutions as remote work becomes the norm rather than the exception. Zendesk for customer care enables seamless integration with reputable programs like Slack, Shopify, and many more while allowing you to centralize your client dialogues in a single workspace. Contact us if you want to start using Zendesk for customer service today with a free trial.