Cloud technology can be seen as an evolved form of computing and networking of the present day. It is a sum of all the evolution that has brought devices into our hands with high-speed connectivity. Simply speaking, it acts as a backbone to many services we use with the internet daily. According to the analysts at Gartner, "by 2020, a corporate 'no-cloud 'policy will be as rare as a 'no-internet' policy is today.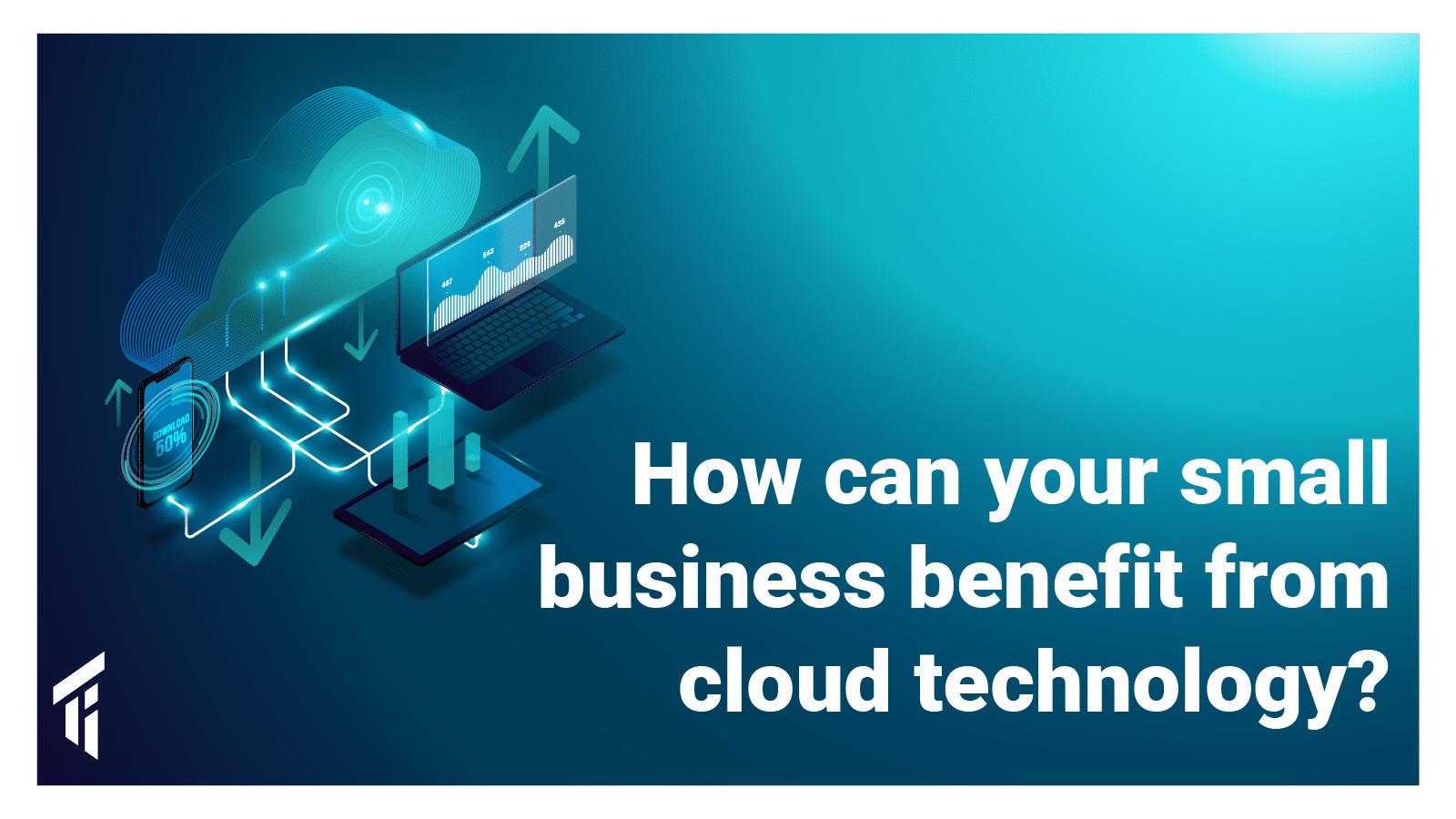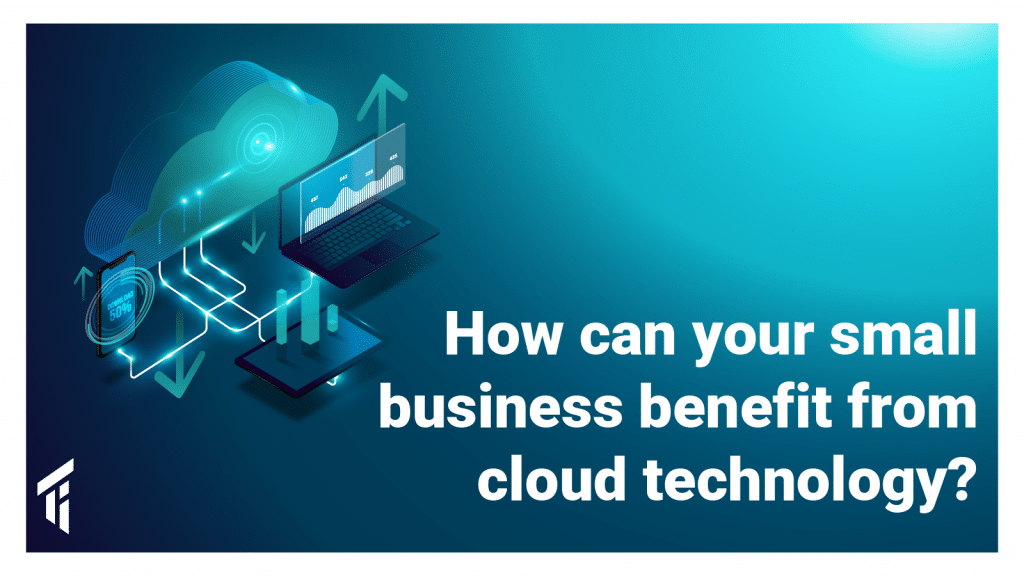 Cloud technology in the past 10 years
High-speed Internet access everywhere on many devices has made technology viable to take business management everywhere. The evolution of the cloud is the evolution of computers and the internet itself. Let's clarify two terms;
Server: Basically, this oldest term refers to a physical storage unit, akin to a huge hard disk, operated by a computer.
Cloud server: It is a server having virtual infrastructure that provides storage and application processing. We can turn a physical server into multiple virtual servers.
Everyday application of cloud technology
Everyday applications we use for collaboration like Microsoft 365, Zoom, Google Workspace etc are cloud-based. Photos we upload on Instagram, using google drive or purchasing google one for storage and applications are some examples of personal level cloud technology we use on a daily basis.
A recent study by Coalition Greenwich (Sep 2021) says 93% of trades, data providers etc are providing some services on the cloud. Even 72% of the financial industry intend to consume market data that are public cloud-data based.
Big data-driven analytics and decision making are going to be in demand. Cloud facilities are adopted largely and widely for machine learning (ML). Cloud technology provides for a faster, easier and more secure approach to big data analysis. And when it comes to future tech like blockchain, speed and computing efficiency matter more than anything.
Cloud technology is classified under two models, the deployment model and the service model.
Based on the deployment model, there are three types: public, private and hybrid. 
Public: In the public model, hardware, application and bandwidth costs are covered by the provider. The service provider makes applications and storage facilities available to the general public over the network. 
Private: Private cloud hosts services to a limited number of people behind a firewall for security. It allows direct control of data/firmware.   
Hybrid: This is a convenient way of using cloud technology. Some data is made private and some are made public.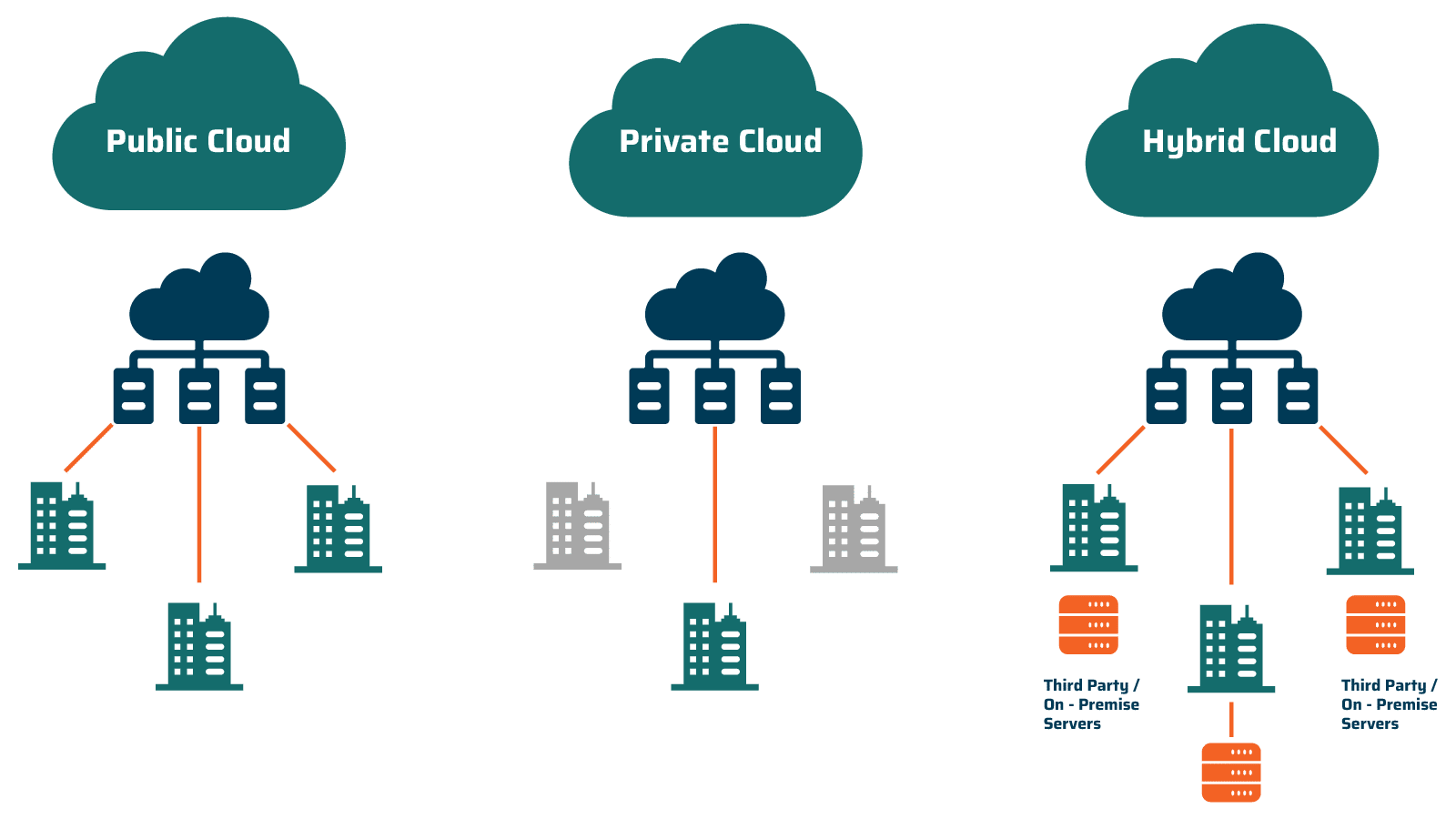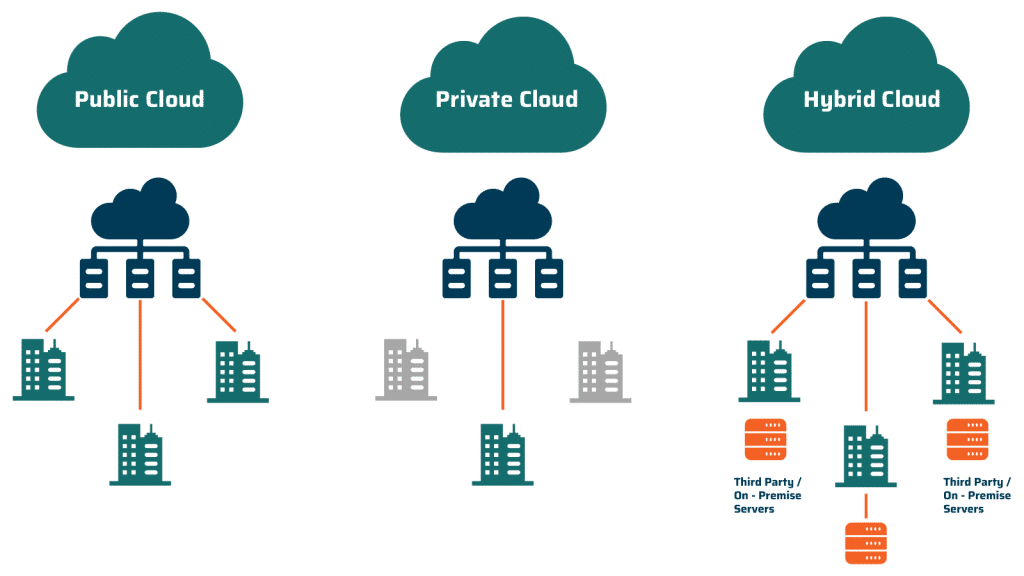 There are three types of service models:
IaaS: Infrastructure as a Service (IaaS) is like a server from scratch. Everything from OS, middleware runtime and applications need to be built/installed on it to perform the outcome a company desire. It can be bought 'original' from major cloud service providers like Amazon Web Services, Google Cloud, Microsoft Azure, IBM Cloud etc. It gives flexibility and security for scaling.   
PaaS: It provides a cloud-based platform for running, managing and developing applications. The server, OS, frameworks for development and related services for security and backups etc are offered by this infrastructure. e.g: AWS Elastic Beanstalk, Microsoft Windows Azure, Google App Engine etc.   
SaaS: This is a popular term but is still confused with the other two infrastructures. Most of the applications that we use today are SaaS itself. For example, Microsoft Office is a software suite that can be used anywhere and on any device readily at any time. It requires no configuration. And it requires only the data you deal with.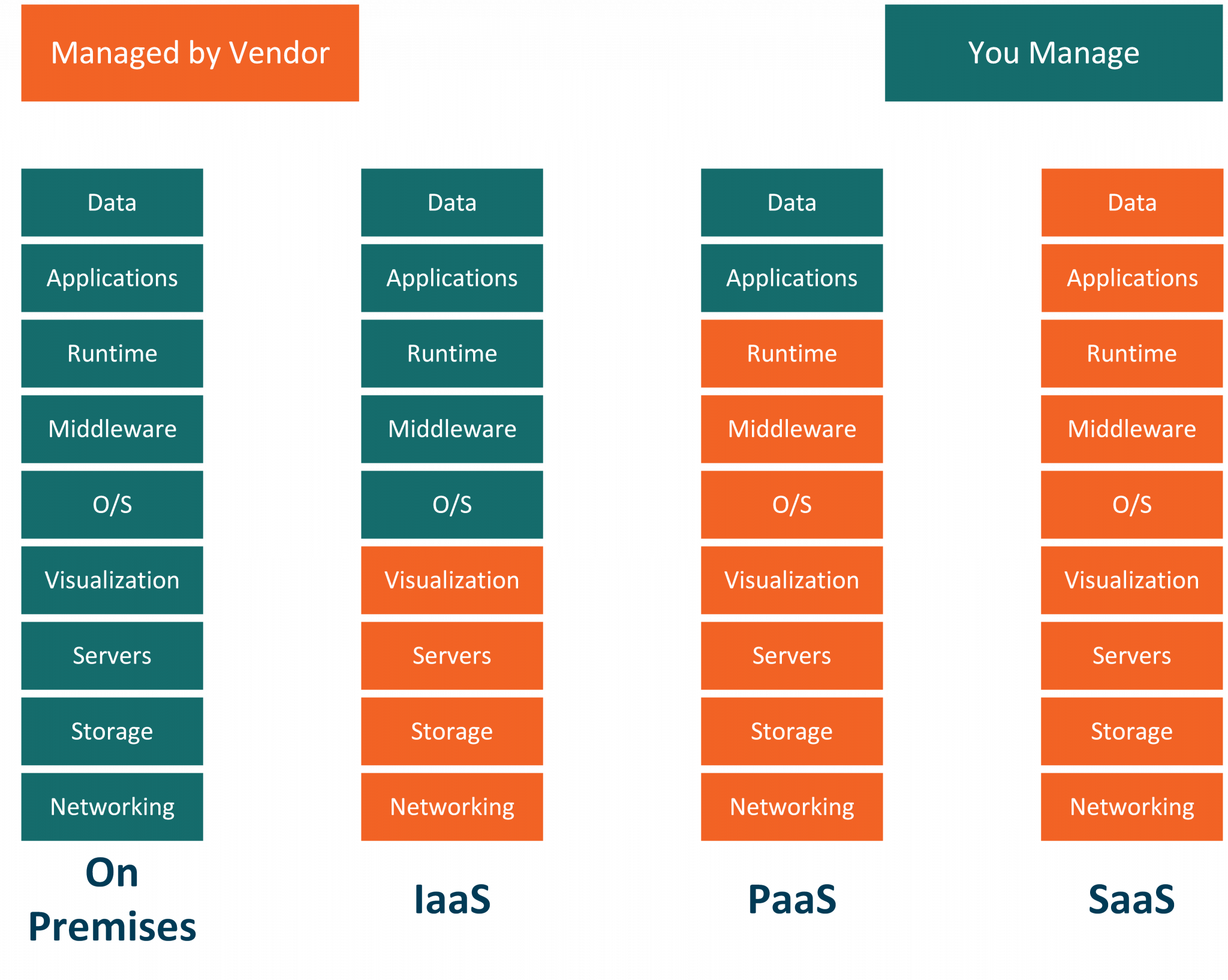 Cloud Computing and Small Businesses
Every small business has some digital data interlinked with it. Even if it is a paperbound business or based on excel sheets, they can be easily migrated to the cloud. Some businesses use old ERP software that is run on their private servers. To track sales and shipments, they are still connected to the internet. But this can be completely replaced by a cheaper cloud space.  
Business Software solutions to make use of cloud technology
Google workspace: As google offers a range of software services in personal accounts, it has the best cloud-based services to deal with big data. Google workspace is a collection of software offered by google over the cloud (SaaS) while they also offer google cloud services for the company's private and public usage. 
Salesforce: Salesforce is a CRM (Customer Relationship Management solution) that is integrated with all your departments like commerce, marketing, sales, and service. It provides a single view for every customer. It has a cloud implementation called Service Cloud, which is built on the Salesforce platform.   
Microsoft Dynamics: Microsoft has been providing software for business for over half a century. Today it delivers cloud-based business software that is based on its cloud service called azure. 
SAP Business One: This is a compact ERP solution popular for small and medium-sized businesses. Not only does it have its cloud service called HANA, but also can be deployed on on-premise servers. This makes it SaaS as well as a private software application. It can also be deployed in other cloud facilities like google cloud or AWS. These functionalities make SAP B1 much more versatile and easier to afford by small or medium-sized businesses.  
Odoo: Odoo is a versatile ERP software that is gaining popularity fast to this day. The mainframe is in python and thus possesses all its simplicity and safety. Odoo is also a SaaS service where you can download its modules separately as required from AppStore or play store for your mobile devices.   
VTiger: A sales management app, with more sophisticated technologies for sales funnel and management. It can be integrated with any SaaS technology. If your business is SaaS software, then you can add V-tiger products for better CRM implementations.  
Zendesk: A well-coordinated CRM that is connected through the cloud. It has an AI-powered conversation assistance bot. Collaboration tools and referral tracking are some of the popular features of Zendesk  
How can an SME business like yours get the maximum out of Cloud technology?
Many businesses in the SME that need storage depends on private servers (on-premise). These servers are to be maintained, monitored and protected especially if it is connected to a public network. Even the physical storage space to maintenance costs like electricity and cooling are to be met with servers.   
But when they migrate to cloud-based storage, be it public, private or hybrid, not only it is cheaper and safer, they are also easily accessible. 
Migrating your small business to the cloud
Migration to the cloud is an easy task but trickier as well. It depends on the software you use to run the business and the nature and number of users in your business.   
If you use any business management software, you might take your entire business to the cloud. Many business software solutions use cloud facilities while still allowing all the facilities on the local server.  
Target Integration is a technology partner for small and medium-sized businesses to migrate or implement their software and data in the cloud. We have offices in Dublin, Ireland, India, UK and US. From over a decade of experience, we have seen technology emerging and how it has been helping businesses. Contact us for knowing more about implementation and consultation services from our technicians.