SAP Business ByDesign is a cloud Enterprise Resource Planning Software adopted by SAP in 2007 and modified to SAP standards powering it up with SAP HANA cloud infrastructure.  
The software is built upon service-based architecture (SOA). And it is designed by SAP for Small and Medium Businesses. 
SAP for Medium sized industries
A small or medium-scale industry with a vision to grow and expand globally might wonder, what ERP they can find to be flexible enough with changing market needs and global compliances. SAP is in the ERP field long enough, serving big global industries. It has many software solutions developed solely for business transactions. Now with great infrastructure and the power of cloud databases, SAP has introduced more affordable software solutions that even small businesses can adopt.  
SAP Business Solutions
There are mainly two SAP software solutions for Small and Medium Enterprises (SMEs).  
SAP Business One and SAP Business ByDesign are two products offered by SAP that is considered to be the best for small and medium business sectors. Even though the sector is too broadly classified to fit in both the products, let us say SAP Business One is a lighter version that you can deploy on any small business, anywhere- cloud, public or private servers. Here is a comparison of SAP Business One to SAP ByDesign. 
SAP Business One, primarily made available only on-premise, is now also available on cloud platforms while SAP ByDesign is available only on the cloud facility provided by SAP (backed by SAP HANA database).  
SAP Business ByDesign inherits almost everything in S/4 Hana (SAP's software for large industries.) Therefore, it is reliably being used by businesses in the medium as well as small-scale industries, who look up to scaling further.  
SAP's prebuilt business processes will allow a company to confidently rely on the proven strategic processes and the best practices followed be it in finance, sale, or customer relationship using this software, globally. With unified and streamlined data processing and in-depth analytics, SAP adds more value to its software solution for small and midsize industries.  
Why do companies choose SAP ByDesign in the first place?
About 99% of the world's top-rated companies use SAP in one way or another. SAP allows this software with all its complex and fully functioning features to be run on the cloud server. This makes it extraordinarily efficient and more affordable for SMEs.  
The call to update to cloud ERP is on other hand, an efficient way to upgrade midsize and exporting small-scale industries to global compliance.  
Features
of SAP Business ByDesign
Finance
: 
As with any other ERP, SAP ByDesign offer a streamlined view of all accounting processes in the industry. It's fine-tuned to help complicated accounting processes be it in the supply chain, or manufacturing. Ensuring cash flow and liquidity by optimising accounting activities, SAP s/w produce better results and significantly increased profits (ROI)  
Financial and managerial accounting:

It offers managing accounts for multiple currencies in various global compliances. Also available in different reporting methods. 

 
Cash flow management

: The real-time analytics, with its centralised data and its analytics, like any other SAP products, screens for proper cash flow, making use of forecasting and timely reminders.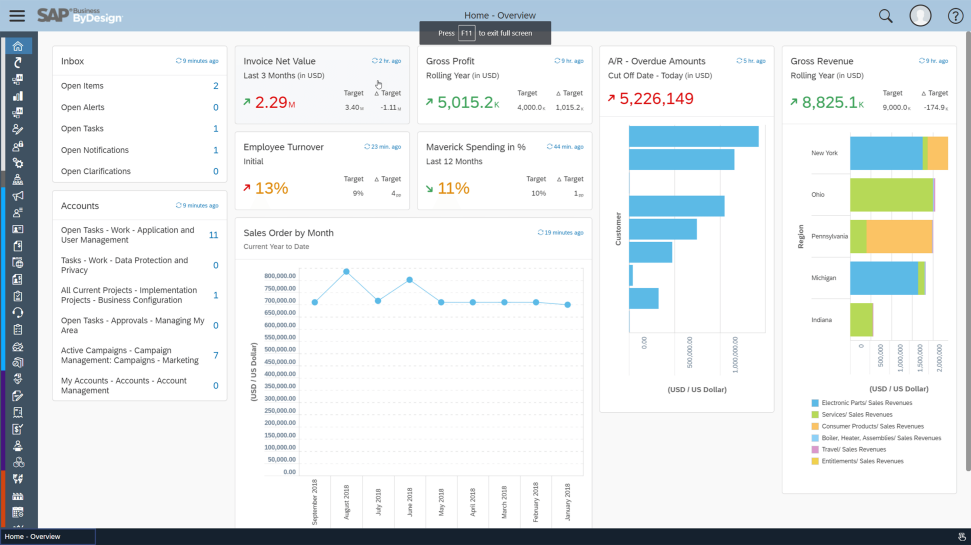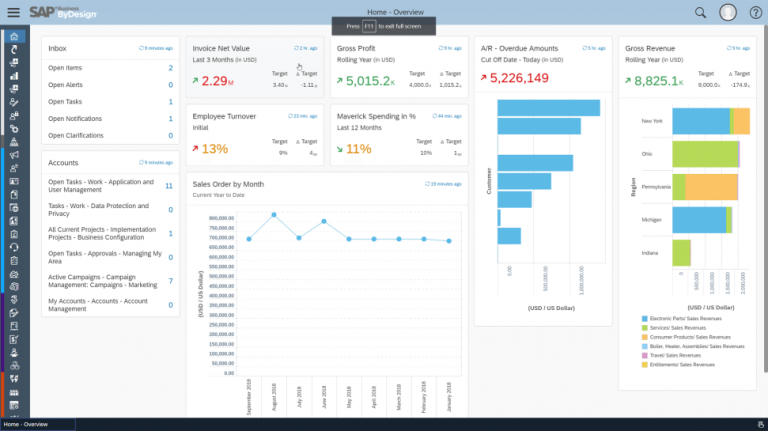 Customer Relationship Management: 
Most businesses, when it comes to ERP, look for any other modules other than Customer Relationship Management (CRM). The fact that CRM is an integral part of medium-sized businesses is fully taken care of in SAP Business ByDesign. It offers 360-degree services related to CRM from Marketing, Sales and to services, which brings up to its other related features, like Human resources.    
Marketing

: Using an automated modern marketing tech which is customisable and data-driven, informed marketing decisions can be made. This is by making use of customer data (ie, transaction data, buying patterns etc) that can be collected over various selling points and used later for tailoring more effective targeting. 

 
Sales:

Smooth sales handovers happen, along with direct sales data collected from the accounting and finance side. 

 
Service

: Service quality improves, with informative delegations with the employees. For that ByDesign provides them with helpful tools and insights to boost the quality of customer satisfaction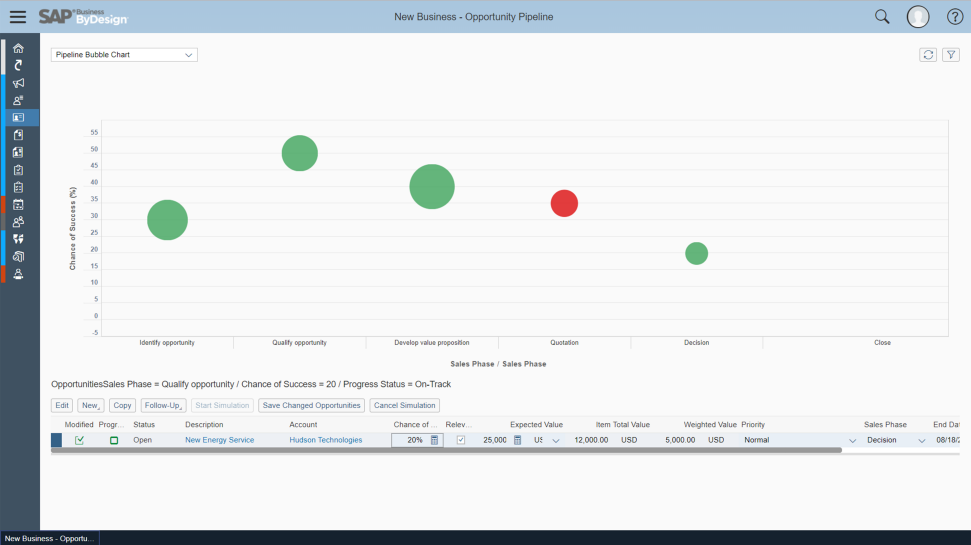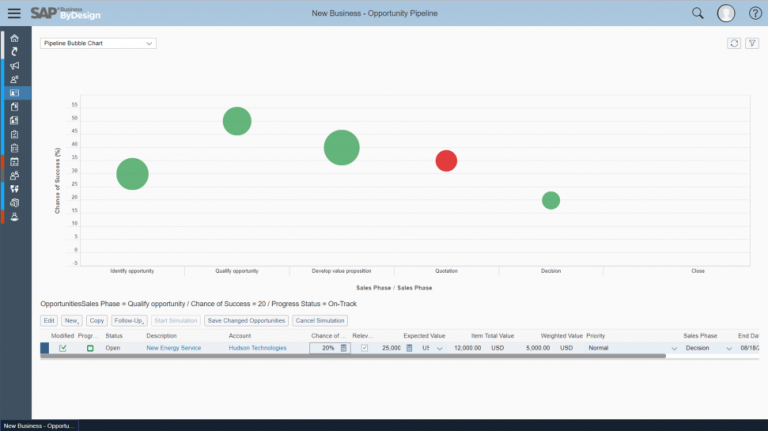 Human Resources: 
From organisation management to employee self-service, ByDesign takes care of everything it needs for employees and managers to fetch relevant information, be it in onboarding, Payrolls, Requests and approvals.  
Time management:

Manage time, labour and compensations with the help of centralised data.

 

HR self-services:

Self-service helps employees to work productively, when it allows them to manage time, procurement processes and enter personal information.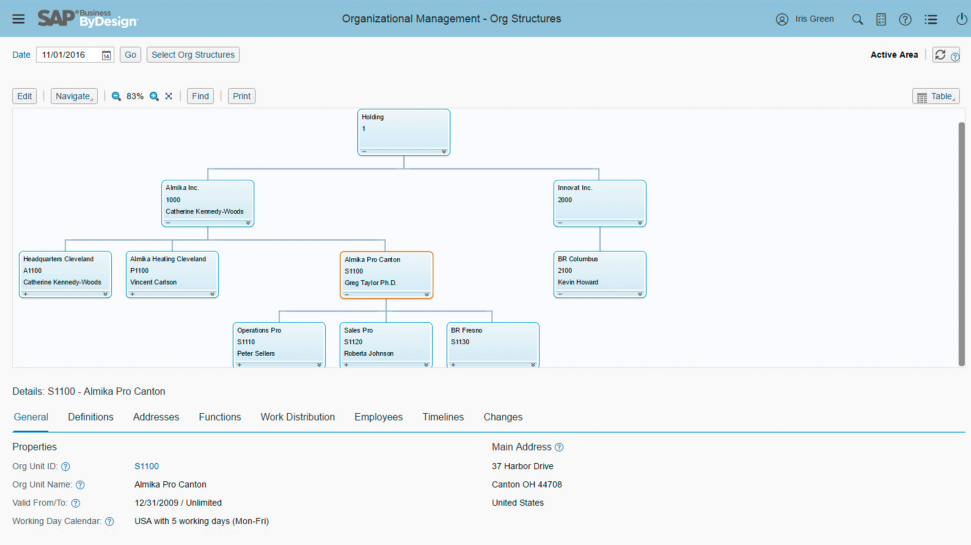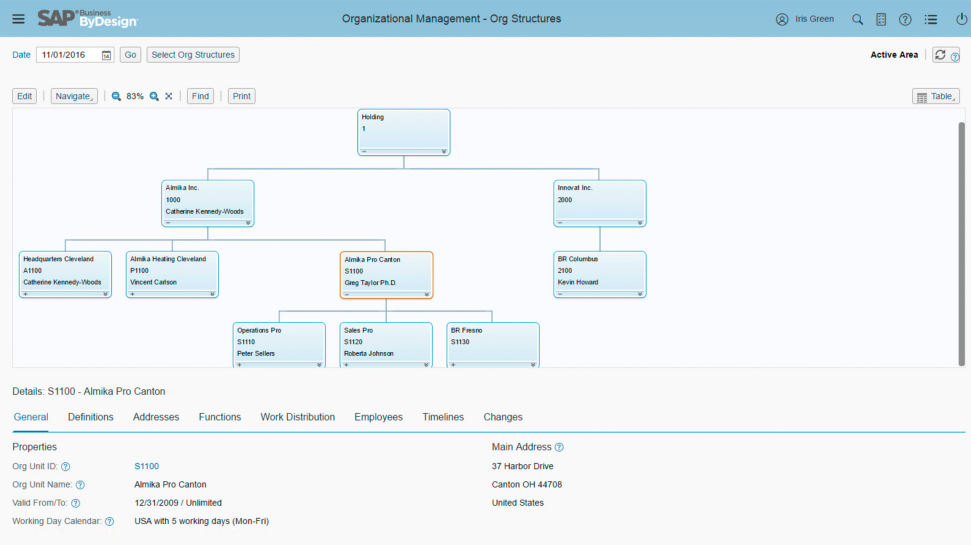 Project Management:
Project management in ByDesign provides space for any size and complexity of projects. With real-time monitoring and effective collaboration tools, project management is made easy way ahead of time.  
Another special inclusion, which is recent, is Microsoft teams for SAP Business ByDesign. You can easily access ByDesign features from MS Teams directly. 
Procurement:
Employees need the freedom of self-service when it comes to procurement. With centralised sales and supplier data, SAP ByD saves time and cost by showing better suppliers in good time. 
Sourcing

: How does ByDesign do the sourcing? It maintains a live database of supplier and product information. This is handy to negotiate price ranges and supplier contracts. 
Purchasing

: With real-time data and streamlined purchasing activities, buyers can negotiate better prices.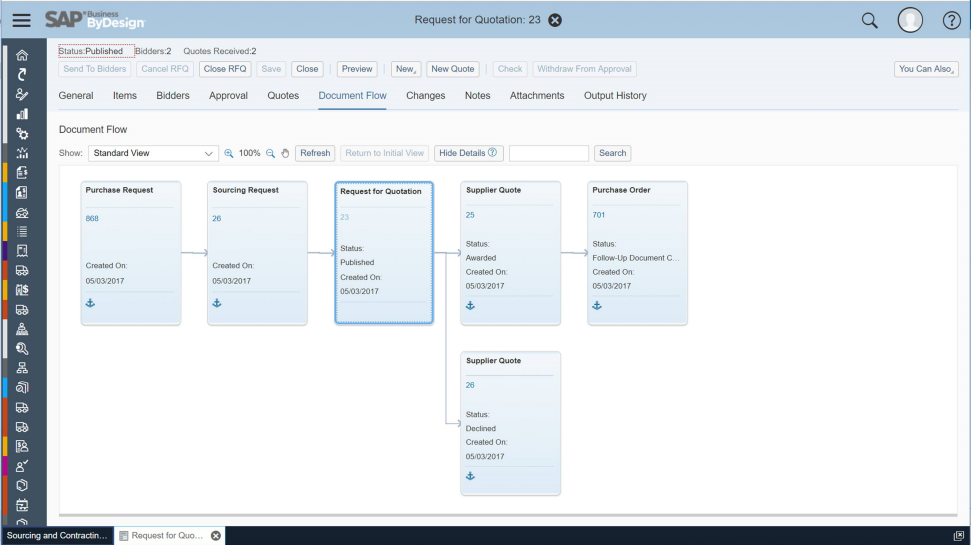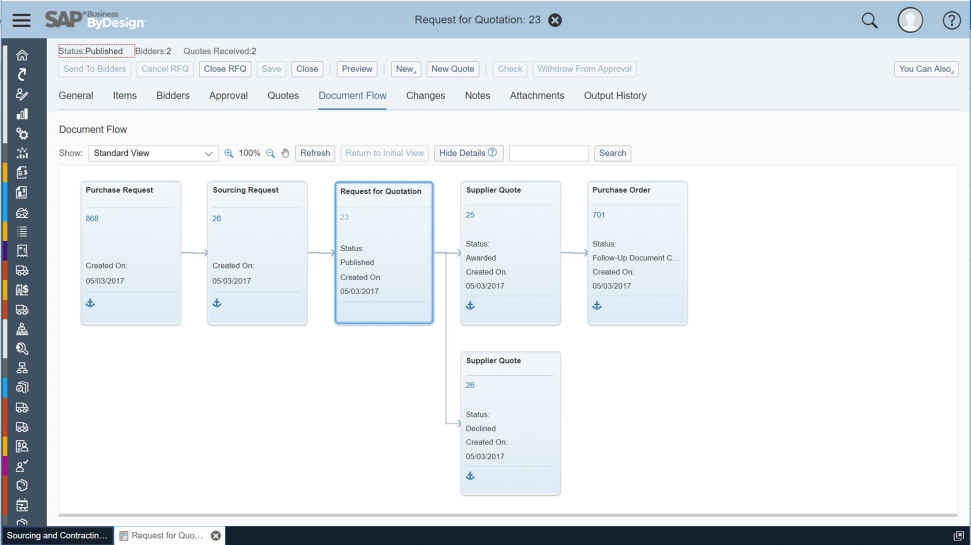 Supply Chain Management:
Streamlining supplier and customer demands with flexibility and supplier collaboration can make the supply chain more efficient. The real-time analysis, even with complex data makes SAP more reliable to operate the supply chains optimally.  
To make the product reliable to customers, it ensures product design with accelerated marketing. 

 

A good supply chain modelling with a clear view of your supply networks. SAP ByDesign gives us an exception-driven approach to effectively plan and procure resources. 

 
To ensure high-quality products, production management and related automation are done for manufacturing, logistics and warehousing.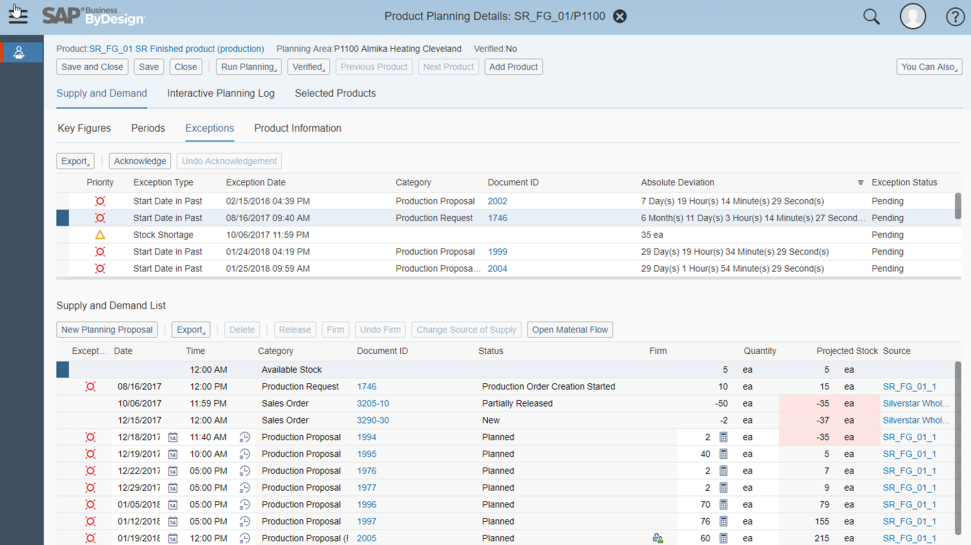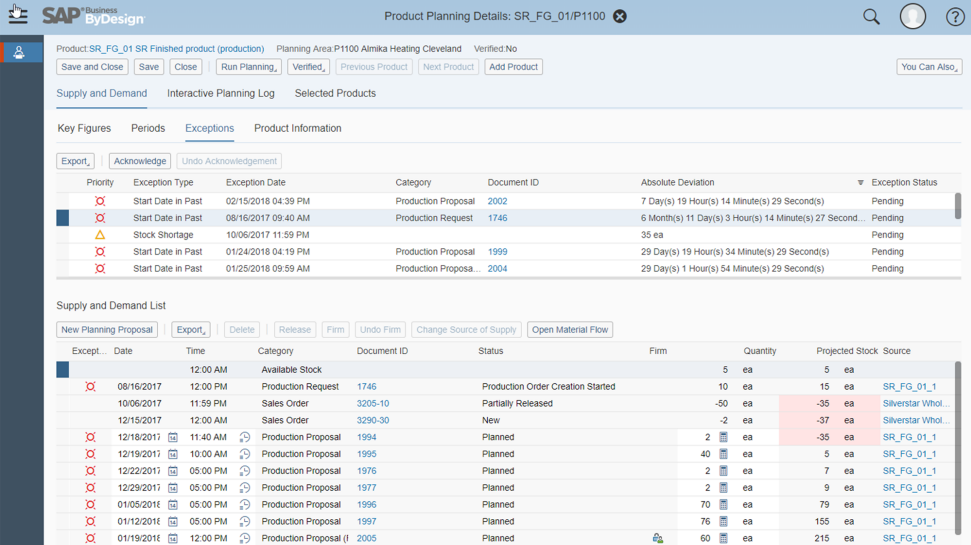 How Target Integration is different from other SAP Partners 
Target Integration has long 14 years of experience in digitally transforming small and midsize businesses in Ireland, the UK and India. We have offices globally to help you with SAP for small and midsize sectors. We are in Dublin (Ireland), Oxford, Birmingham (UK), California and Delaware (US). Book a call with our SAP consultant to find out if SAP Business ByDesign fits your business.