In today's fast-paced business world, staying on top of customer support is more important than ever. And with the Zendesk Marketplace, you have many integration options. It is a treasure trove of possibilities, from custom apps and integrations to pre-built solutions. Let's dive into the world of the Zendesk Marketplace and see what it has to offer.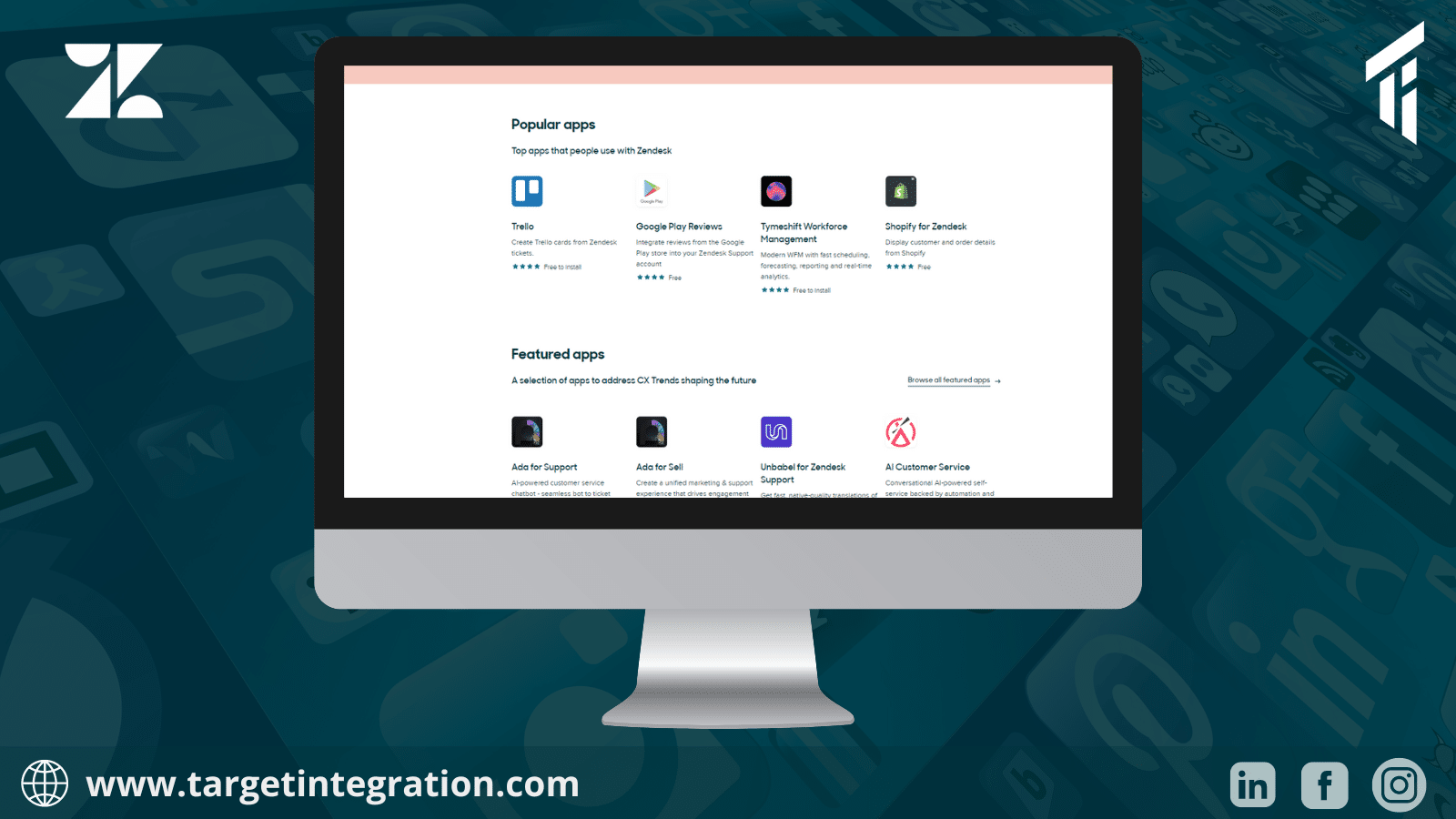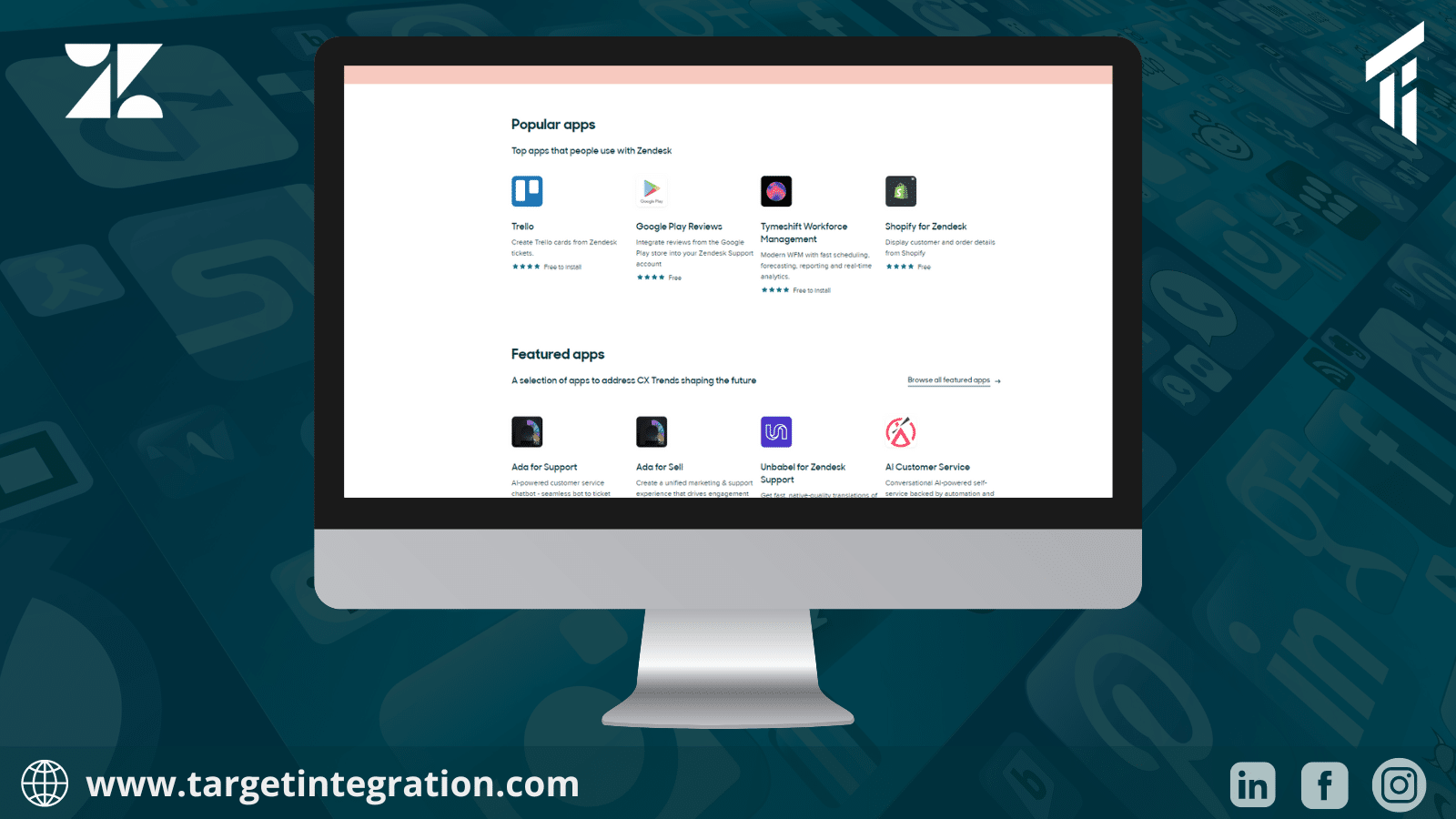 What is the Zendesk Marketplace?
The Marketplace is a collection of integrations, apps, and tools to help you get the most out of your Zendesk account. With the Marketplace, you can extend your Zendesk account's functionality to meet your business's unique needs. Whether you need to integrate with other software, automate tasks, or enhance your reporting, the Zendesk Marketplace has something for you. 
What can you find in the Zendesk Marketplace?
The marketplace of Zendesk offers a variety of integrations and apps to help you streamline your support operations. Here are just a few examples of what you can find: 
1. Apps for Zendesk Support
There are numerous apps in the Marketplace designed to help you get more out of Zendesk Support. For instance, you can find integrations with chat and phone systems or apps to help you manage ticket workflows more efficiently. 
2. Integrations with other software
Zendesk integrates with over 1,000 apps, from popular tools like Salesforce and HubSpot to niche solutions like Shopify and Jira. 
3. Pre-built solutions
If you're looking for a more turnkey solution, you can also find pre-built solutions in the Marketplace. These include everything from live chat solutions to knowledge base templates. 
How can you use the Zendesk Marketplace?
Using the Marketplace is easy. Browse the available integrations and apps and choose the most relevant to your business. Then, follow the installation instructions to set up the integration or app. 
Here are some examples of how you can use the Marketplace: 
1. Streamline your workflows
Use apps to automate repetitive tasks or create custom triggers that help you manage tickets more efficiently. 
2. Improve reporting
Integrations pull data from other systems into Zendesk, giving you a more comprehensive view of your support operations. 
3. Enhance your customer experience
Use integrations with chat and phone systems to provide a seamless customer experience across multiple channels. 
Why use the Zendesk Marketplace?
The Zendesk Marketplace offers a range of benefits, including: 
1. Flexibility
With many integrations and apps, you can create a support ecosystem that works best for your business. 
2. Efficiency
Automating tasks and streamlining workflows can save time and increase productivity. 
3. Cost-effectiveness
Many apps in the Marketplace are free or offer a free trial, allowing you to try them out before committing. 
4. Enhanced customer experience
You can improve customer satisfaction and loyalty by providing a seamless support experience across multiple channels. 
Conclusion
The Zendesk Marketplace is a powerful tool for businesses looking to get more out of their Zendesk account. With a wide range of integrations, apps, and pre-built solutions, it offers endless possibilities for streamlining your support operations, improving reporting, and enhancing the customer experience. So why wait? Start exploring the Zendesk Marketplace today and see what it can do for your business!